Editor's note: This is the speech delivered by Bran Reluao during the private viewing and launch of the website of republicasia last November 5, 2022 in Intramuros, Manila.
Magandang gabi! Hi, everyone. I'm Bran Reluao. I'm the CEO of republicasia. Thank you for coming to this private viewing of the future platform.
I started this company with a vision to talk to the younger generation — the millennials and Gen Zs like me. We're now in an age where information is accessible with just one click. Social media has become so powerful a tool for social change. Many people can come together to raise funds or take action with a simple post. That's what it can do if we correctly harness its power.
But at the same time, many are still misinformed and believe blatant lies.
Millennials, GenZs get news from socmed
Sadly, traditional media are not being patronized as much. Millennials and Gen Zs get their news from a wide range of sources, including digital platforms and social media. Many people my age depend on TikTok videos, 30-second or one-minute clips that give us all the information.
But I know there is a danger with this because people may not be getting the information they need to know, and this will lead to wrong decisions and cause problems in society.
What we need is a media platform that will talk to the younger generation in the way that they talk, in a way that shapes the message according to how they could perceive it best. And that's where republicasia comes in. It is the future platform of news media.
What is republicasia?
republicasia is our website, and it is the future platform of news media.
It has four sections: Exclusive Story, Latest Stories, What's Happening, and Connect.
And today we officially launched republicasia.
Our section, EXCLUSIVE STORY, addresses the most pressing issues for millennials and Gen Z's, including mental health, climate change, and underground stories— those happening around us but to which many are not reported.
LATEST STORIES are the articles connected to the exclusive story. Many aspects were discussed on issues related to the EXCLUSIVE STORY but explored on different sides.
The other section is WHAT'S HAPPENING. We will continue to report what is important and relevant. Disasters and political developments, and trending news to viral videos. We will provide information to the millennials and Gen Zs in a way they will appreciate.
Republicasia is technology-driven, but civic journalism is at its heart. The CONNECT section will provide space for citizen journalists. We will give importance to and share your story wherever you are — from Batanes to Tawi-Tawi, from our kababayan anywhere across the globe.
republicasia Shows
We are a multimedia platform, and this is why we have DECODE.
DECODE is an explainer video that makes complex issues easier to understand and digest. DECODE will help millennials and Gen Zs understand the issues that should matter to them because these will affect their lives.
We also have OFF THE RECORD. It features our investigative stories, where we fearlessly uncover and discuss issues nobody else dares discuss.
For those who want an auditory experience, we also have a podcast called the DAILY GRIND, where we chat about our experiences connected to the stories we produced.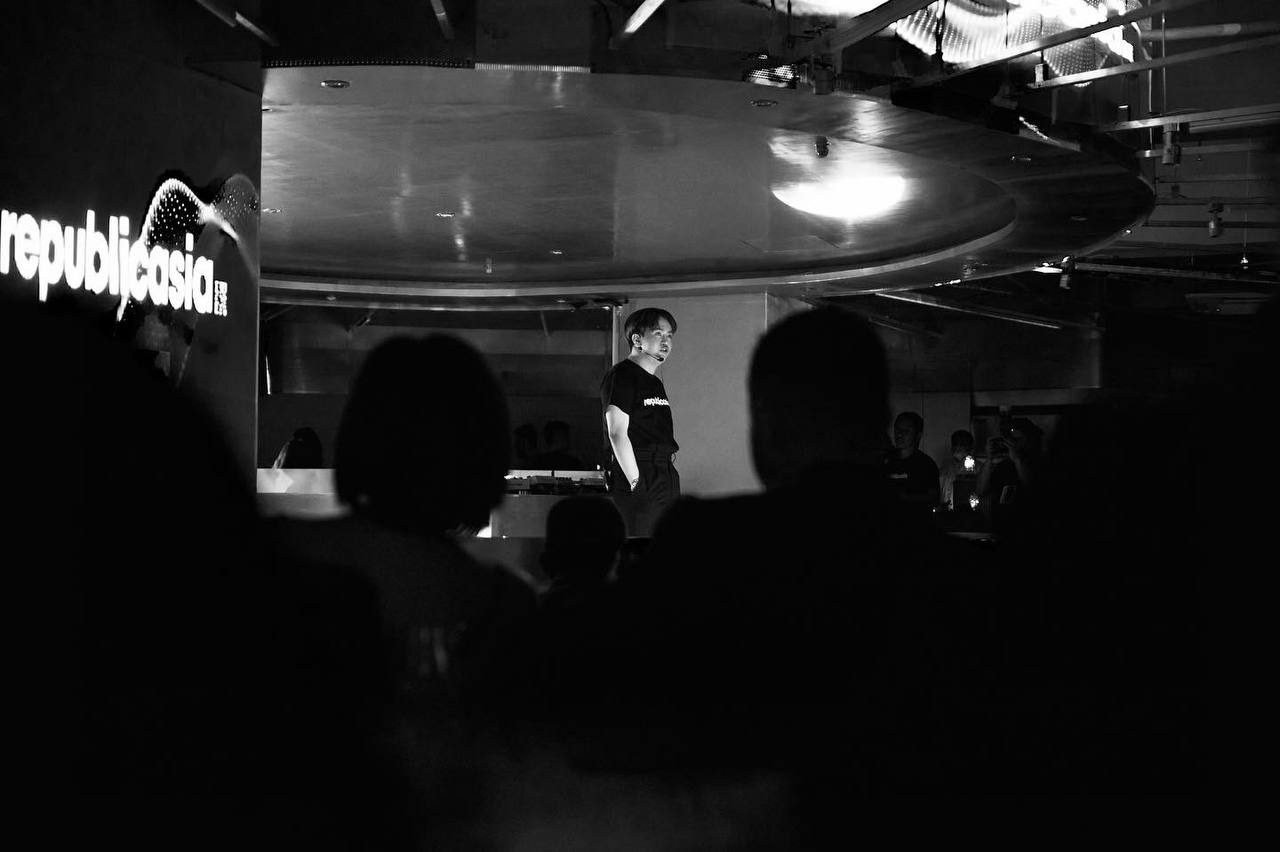 Why we are here
So this is why we called everybody here— the influencers, the celebrities, the diplomats, the government officials, and the business people. I am thankful to all of you for listening to our story.
But we are here not just to get you to listen. We want to collaborate with you in creating an impact on society.
republicasia will do it with today's most cutting-edge technology and social community platforms. At the frontline are the reporters, including the young, the powerless, and the voiceless. republicasia is their medium. This is where you can find their story.
republicasia hopes to serve as the "Future Platform" of news and media, seeking to empower the people by providing them with a forum where they can speak and be heard, freely sharing the things that they believe matter in today's society
If you believe that the millennials and Gen Zs are the next leaders, movers, and shakers of this country, join us in our journey.
For this week, we will share with you one of the most controversial stories that have gone largely ignored in the media.
Porn in socmed
Did you know that porn is readily available on social media? Anybody, even a 9-year-old kid, can access it through a smartphone.
But there is something more shocking than this. Online child sexual exploitation has been rising in the Philippines. Mothers have become bugaws, and kids turned into sex objects. Next to COVID, it has become a silent pandemic.
Our story is not meant to glorify or justify the protagonists' actions. Our report attempts to call the attention of the government and society to this social media phenomenon.
This is the sad reality: social media is the new porn site. Children are being exposed to and exploited every hour and every minute.
And this has to stop. No child should be subjected to these kinds of harm.
Every child deserves complete protection. And every perpetrator deserves to be brought to justice.
The social media platform has to shape up and step up. Because allowing themselves to be a tool for these abuses of children is no different from being a conspirator.
It's about time that we demand concrete action from them.