THE Philippines' answer to  K-POP, SB-19 just dropped a new single, Nyebe. 
The 2021 Billboard Music Awards Top Social Artist nominee, posted Nyebe on YouTube with a music visualizer. It describes the song as a ballad that encapsulates warmth, longing and sadness.
As of this writing, within two days of its release, the YouTube video has been viewed 266,000 times.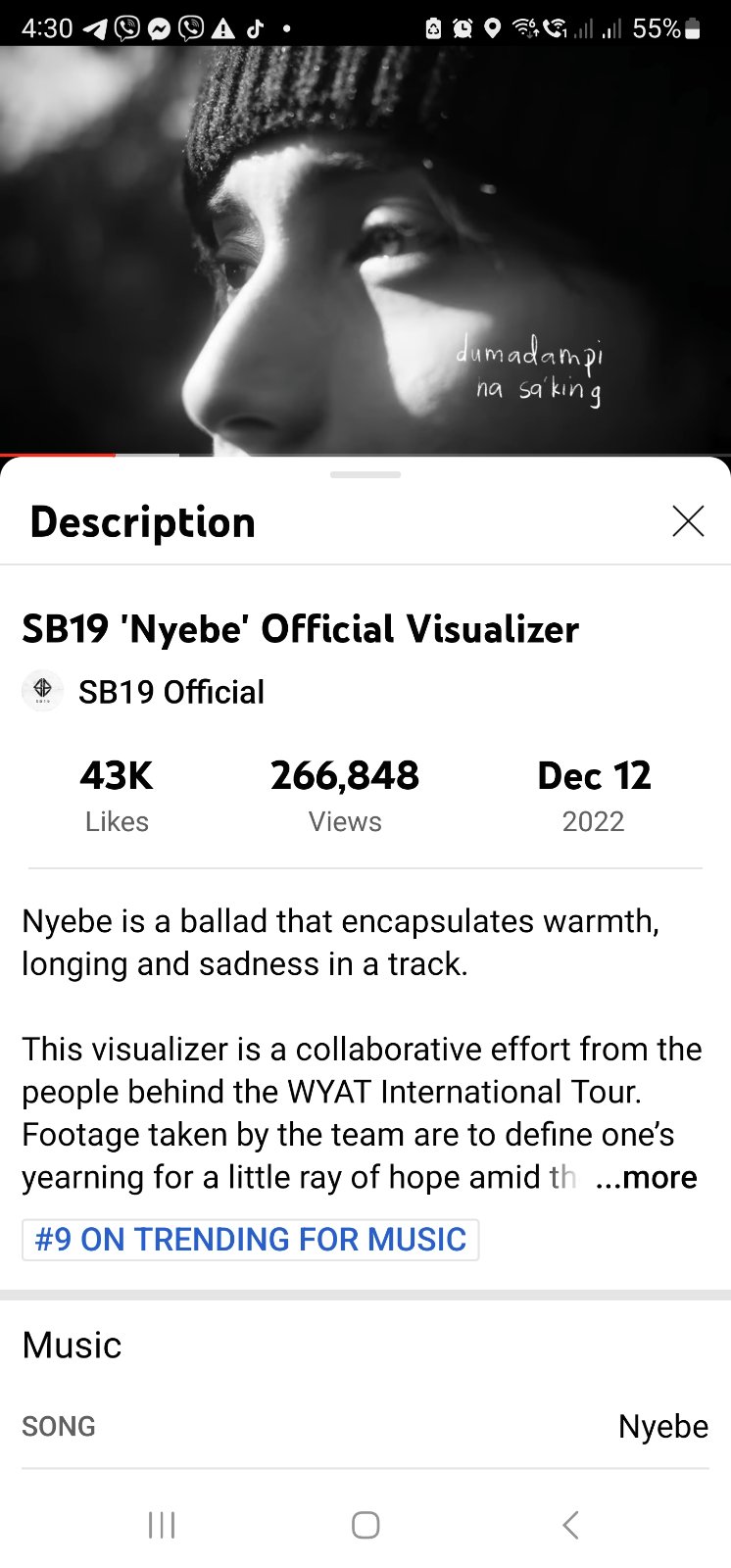 The videos and photos used for the song visualizer came from the members John Paulo Nase, Josh Cullen Santos, Stellvester Ajero, Felip Jhon Suson, Justin de Dios and the WYAT international touring team.
Their music video starts with the questions: "What is Longing?", "What is uncertainty?", "What is hopelessness?", "What is?".
From the off, the 6 minute video attempts to establish a sense of melancholy which their fans respond in earnest.
The song got positive feedback in the comments section of the video. They have expressed their deep connection to the song and found it relatable to the times.



The band is about to wrap up their year-long tour which covered the United States and Southeast Asia at the Araneta Coliseum this December 18 and found it an opportune time to release the new single.
All thumbs up to this banging new single from the band.