By Froi Garces
NEARLY three weeks before the state visit of President Marcos Jr. to China, the Philippine military has publicly expressed "great concern" over the presence of Chinese militia vessels swarming an area in the West Philippine Sea.
On Wednesday, the Department of National Defense said Chinese "fishing vessels" were sighted at Iroquois Reef and Sabina Shoal, near the Reed Bank.
The DFA and Malacañang has yet to comment on the defense chief's statement. The Chinese Embassy in Manila noted requests for comment from Philippine media.
The Philippines has been conducting oil and gas exploration in the Reed Bank, but has been suspended early this year. Recently, China and the Philippines had expressed desire to hold joint exploration within Philippines' 200-nautical mile exclusive economic zone.
President Marcos Jr., who is currently in Brussels for the Asia-Europe Summit, is set to hold his first state visit to China on January 3-6, 2023.
"The Department of National Defense views with great concern the reported swarming of Chinese vessels in Iroquois Reef and Sabina Shoal in the West Philippine Sea," Defense acting Secretary Jose Faustino Jr. said in a statement.
Armed Forces Western Command Chief Vice Adm. Alberto Carlos, an average of 25 Chinese vessels were monitored at Iroquois Reef while some 20 Chinese boats were spotted at Sabina Shoal from September to December this year.
The purpose of Chinese militias remains unknown, but they are not doing any fishing activities, and instead monitored to have been moving from one place to another in the so-called 'militia hotspots' in the South China Sea, Carlos said.
Faustino said the military and defense department will remain steadfast in protecting the country's territory.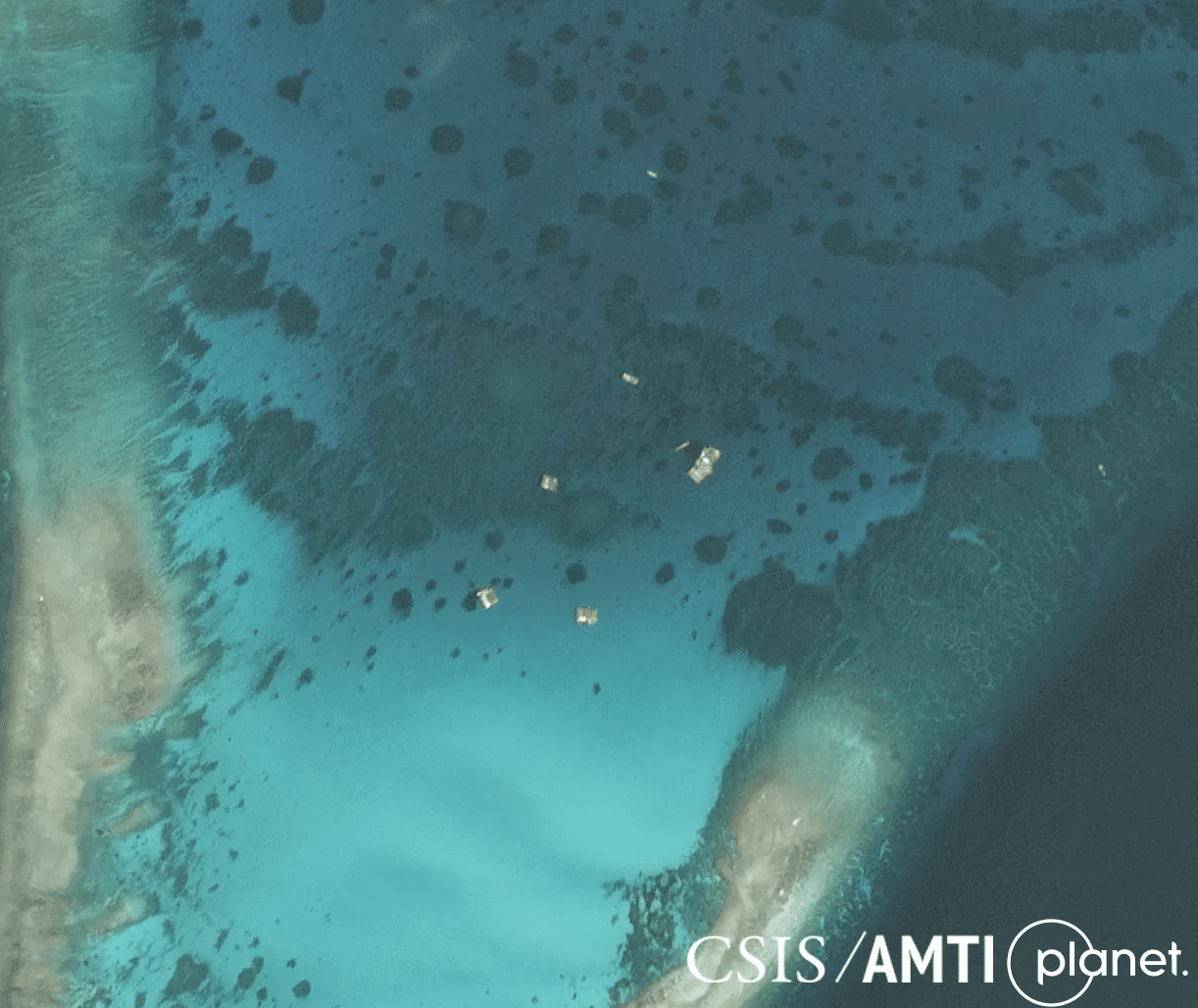 "The President's directive to the Department is clear — we will not give up a single square inch of Philippine territory," Faustino said.
"We continue to conduct routine maritime and aerial patrols in the WPS. Information gathered in these patrols are submitted to relevant authorities for appropriate action."
Despite the glaring violations, Faustino said the government shall remain "open to dialogue" with the Chinese government.
"However, we maintain that activities which violate our sovereignty, sovereign rights, and jurisdiction, and undermine the peace and stability of the region, are unacceptable," he said.
"The Philippines remains committed to maintaining a rules-based order in the West Philippine Sea and the larger South China Sea, and reserves the right to deal with any situation that violates or threatens our territorial integrity and sovereignty," he added.
China and Philippines are among several nations contesting ownership of the water territories in the South China Sea.
Despite several diplomatic protests which the Philippines have lodged against China, the latter's vessels have maintained its presence in the former's sea territory.