For die-hard Filipino football fans, the 2022 Qatar World Cup is very exciting. Underdogs Morocco, South Korea and Japan go far in this tournament. One can't help but wonder if the Philippine football team can reach such heights.
Republicasia asked Azkals new coach Josep Ferré: can the Philippines ever qualify to the World Cup in the future?
"It needs time, it needs support. It needs a lot of things, a lot of organization. So there are many things that need to be reached from the beginning but if we want, we can be there." he replied.
Ferre, a Spanish football manager, was recently tapped to lead the Philippine football team. He coached clubs in Thailand, India, Puerto Rico and recently in Catalonia in Spain.
New but inexperienced Azkals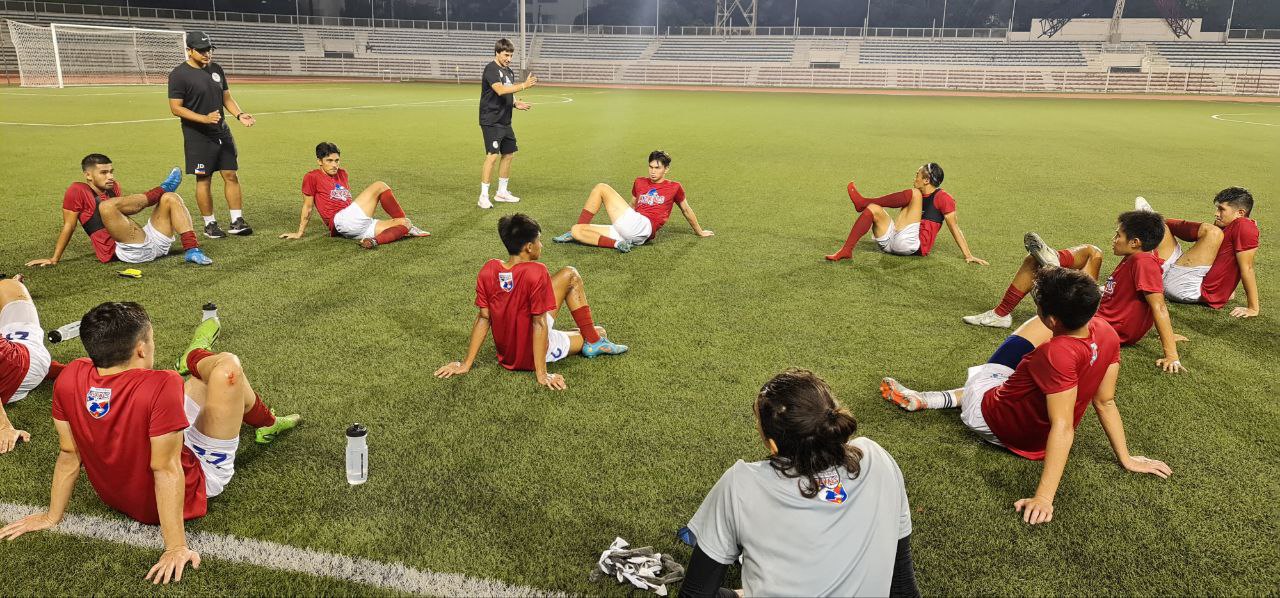 Most of the players who practiced at Azkals' home, Rizal Memorial Coliseum, are new.
There are more young players recruited now for a chance to play for the first team. The youngest recruit was an 18 year old Sandro Ramos who once trained in the famed Barcelona Academy.
Azkals captain Stephan Shrock said this is a welcome change and sees a lot of promise from the youth ranks.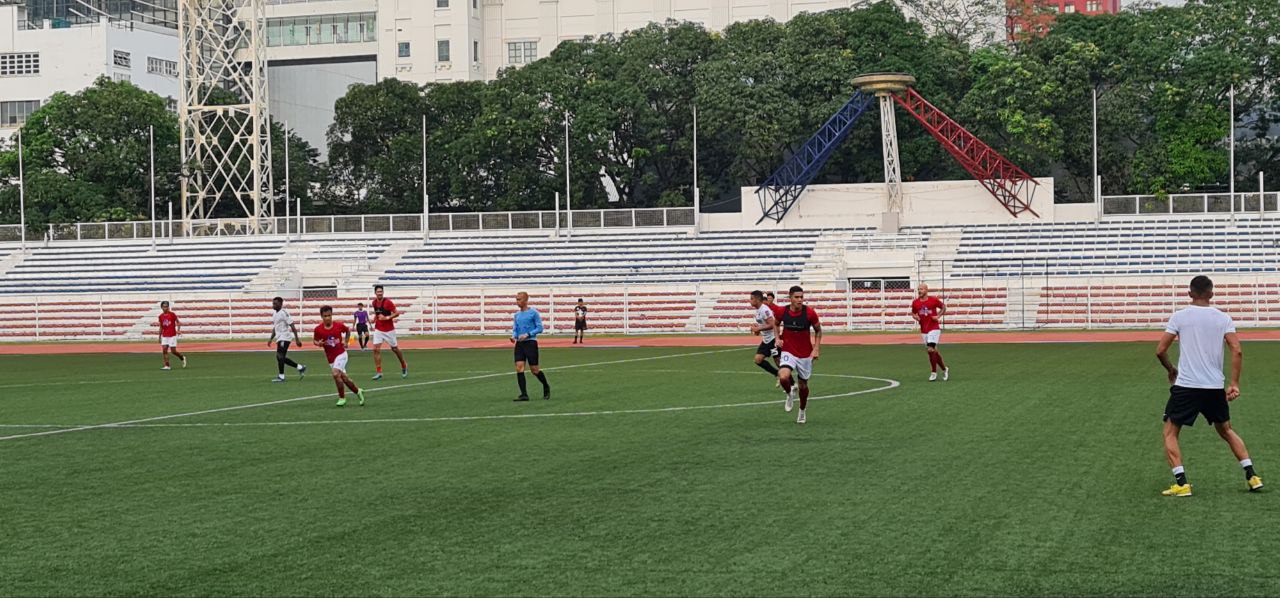 It was very impressive to see the youth team. Scheduled to play after the veterans, they looked more cohesive and fluid in their plays. Most of them have played together or against each other at an early age so maybe that made it easier for them to gel.
Azkals General Manager Dan Palami started the trend of recruiting foreign based Filipinos for the national team. Although it gave short term successes on the pitch and recognition from the public, it is not sustainable.
The best football nations and clubs in the world have a grassroots program. The players for the national team have trained together at a young age. There has to be government as well as corporate support to create the football infrastructure for its success.
Ferre thinks this is a long-term project. He will slowly implement new ideas and not come in then change everything.
He is also happy with the young players he has but he thinks they need time.
Watch out for these young players: Sandro Ramos, Jarvey Gayoso, Anthony Pinthus and Simen Lyngbo. There are more of them who are promising that we will meet soon.
They are the future of Philippine football. We have a chance to see them go for it in the Mitsubishi Cup and maybe we will know what they have once they compete against more experienced players as Coach Ferre explains.
Azkals History
Amidst all the world cup hoopla, the Philippine men's football team has been quietly preparing for the Asean Football Federation Mitsubishi Electric Cup 2022.
Azkals first came to the limelight when they competed in the 2010 Suzuki Cup. The team was helmed by Simon McMenemy who helped the team string together some impressive wins.
The Philippines, a heavy underdog against a very strong Vietnam team, beat them for the first time in history. Chris Greatwich and Phil Younghusband scored in that game. The win gave the sport and team the exposure it much needed. The "Miracle in Hanoi" as it was called catapulted the Azkals to the mainstream.
Twelve years later, with the exit of celebrity brothers Phil and James Younghusband, questions abound as to where the Philippine football program is at this point.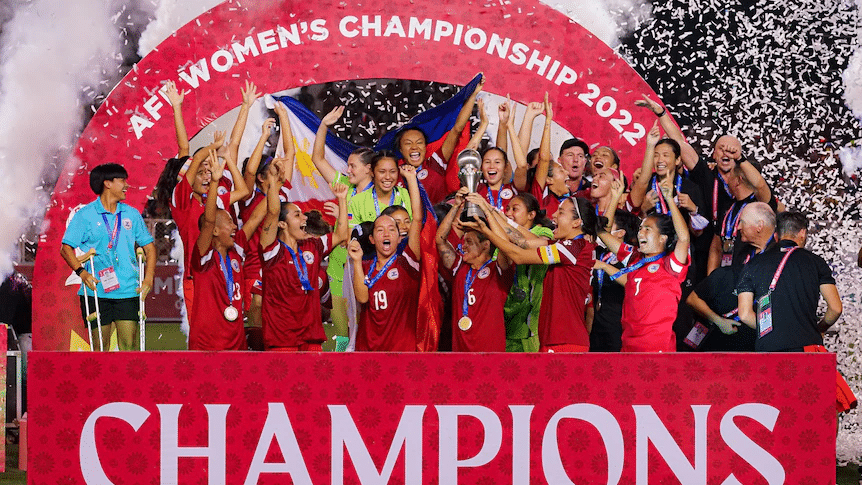 Source: Philippine Football Federation
The Filipinas formerly known as the Malditas have outshone the Azkals recently. Their rise culminated in an unprecedented Women's World Cup berth next year.
The Azkals supported them all the way.
"Massive Congratulations to what they have achieved this year. Qualifying for the World Cup and also winning the AFF Suzuki Cup. Amazing, we are so happy for them," said Shrock.
The National teams are going for the same goals and this can only inspire our men's team to match their accomplishment.
The Azkals will play Vietnam on December 14 at 7pm for a friendly and will head to Cambodia on December 20 for their first game in the AFF Mitsubishi Electric Cup at 6pm.
They have home games at the Rizal Memorial Coliseum on December 23 vs Brunei at 6pm and January 2 vs Indonesia at 8:30pm
Check out local listings or buy tickets to watch them live.
Support your Philippine Azkals.
Do you think we can do it?