Millennials, Gen Zs Refuse to be Caged, Take 'Workations' Everywhere
SHE hits her travelgoals while working.
For a few months out of the year, freelancer Mae Chucille Gaston's workplace has an expansive shore, rolling waves, and a front row seat to the sunset.
Gaston is one of the people—many of them millennials and Gen Zs– who has been leaving the confines of their homes to go on workations, or work-cum-vacations. She explores the country's sights for months or weeks at a time while still doing her remote job, possibly the most visible proof that young people want to do things their way, refusing to be caged by the lockdown.
The pandemic brought about by Covid-19 has bred different workplaces, not just the home.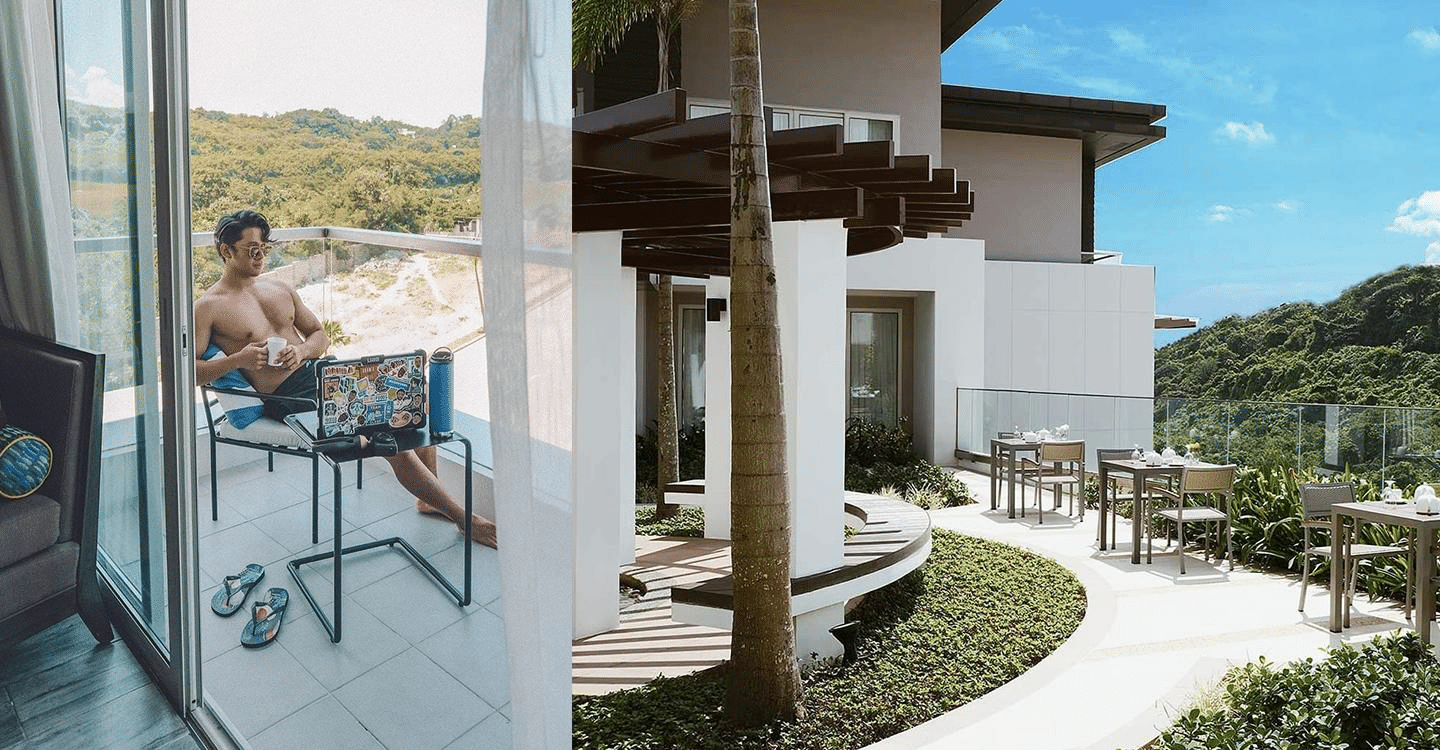 Restrictions on people's mobility forced many to work from home initially, but others who are under remote set up have expanded their workplace to coffee shops, to coworking stations, to the mountains, or to the beach.
That altered the idea of work from home, changing the work landscape.
When the health crisis struck, 25-year-old Gaston left her job as restaurant supervisor and shifted to freelancing in online jobs that let her work from anywhere.
The greater mobility and freedom have allowed her to pursue her travel goals.
In June this year, she stayed in Boracay for two weeks and went on a sunset cruise without having to go on leave from work.
It made her realize how fortunate she was to be able to enjoy traveling while making a living.
"When I was looking at the sunset, I had a feeling, oh my god, for like four years I was working in the restaurant, hustle and bustle sa city, and this work from home, this work remotely jobs do exist. I'm so lucky, I'm so fortunate to be in this industry," she told republicasia.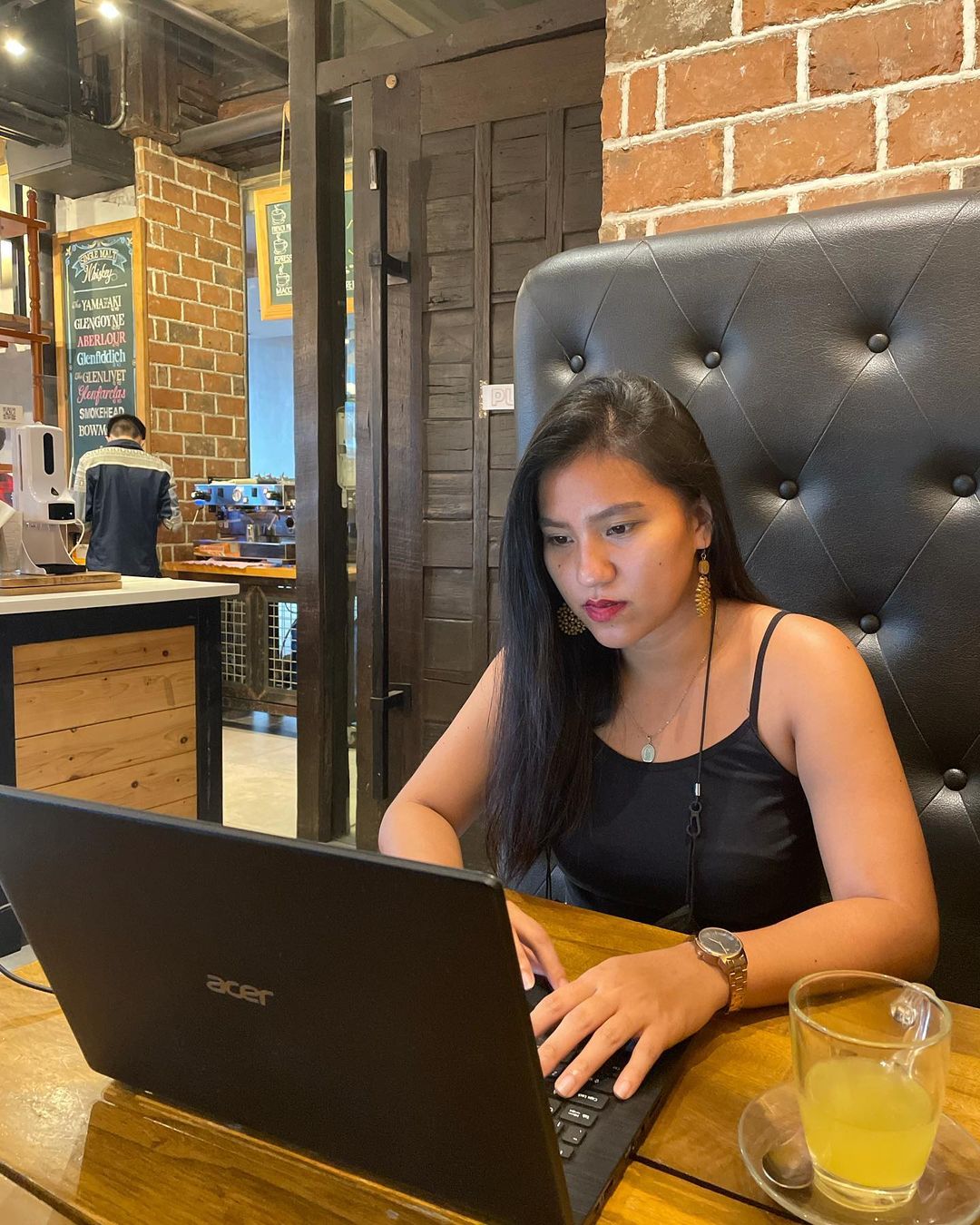 For her first ever workation, the Cagayan de Oro native stayed in Siargao for two months last year.

A typical day is the surfer's paradise had her waking up before noon and going barefoot to the market to buy the ingredients for lunch.
After her meal, she would ride the waves with her surfer friends or bask under the sun to get the perfect tan.
She would also take naps but would wake up in time to catch the sunset, before resting again to prepare for her graveyard shift job.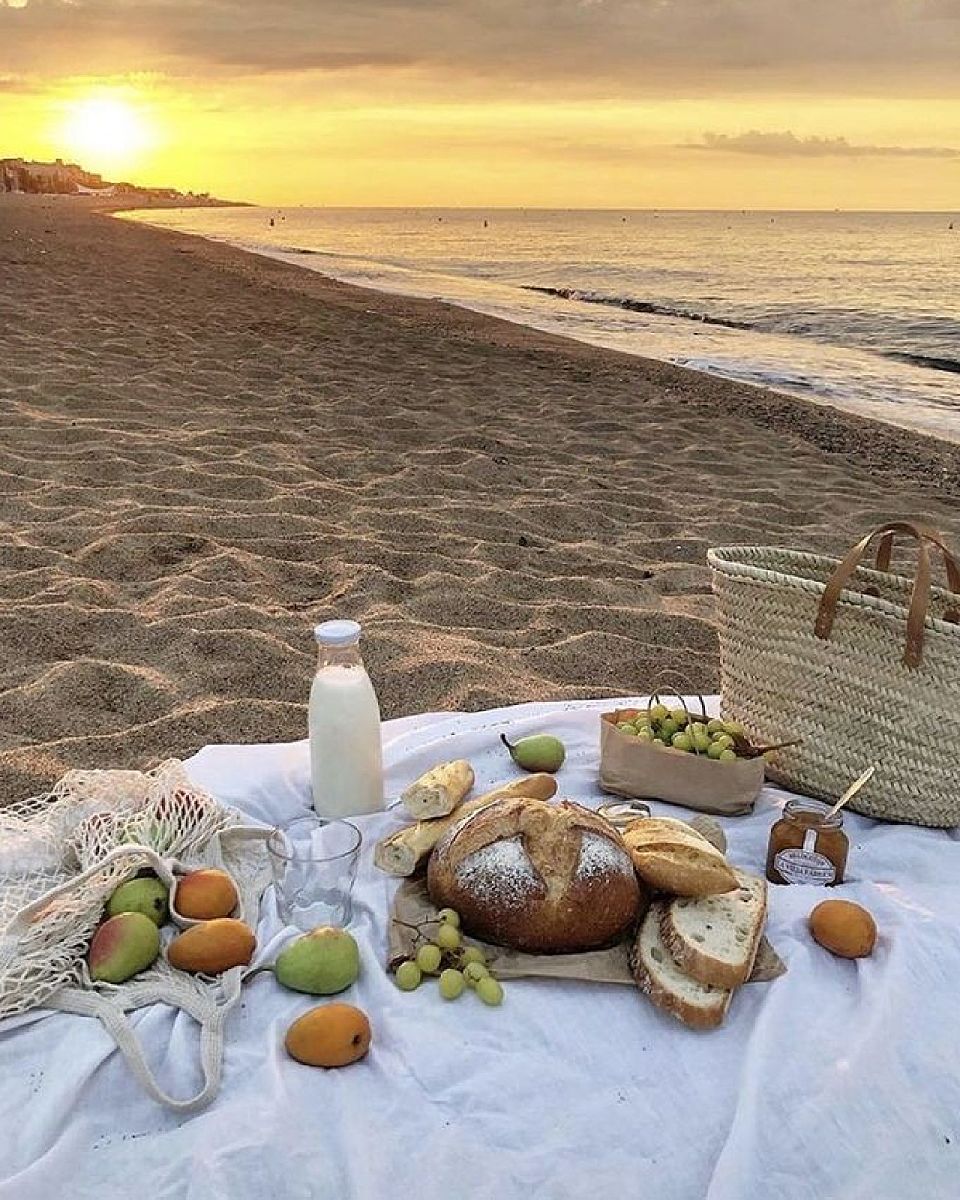 She cut down on her sleeping time to make the most of the day in Siargao, but it was worth it.
"One of the best things in Siargao at that time was I felt like I was a local," she said.
Her Siargao stay was followed by several workations to Boracay, Ilocos, Cebu, and Metro Manila in the following months.
Gaston used to be employed as a restaurant supervisor for six days a week in Cagayan de Oro, but she left the job during the pandemic.
She turned her side hustle of customizing travel itineraries into a full-time gig and got local clients.
She would also take project-based jobs as a virtual assistant for American realtors from time to time, when she needed higher income.
She would often go on workations when she gets this kind of gig, she said.
She is also studying for her PhD in hospitality and tourism management, but her classes are online so these do not make a dent in her travel plans.
Gaston said she decided to go around the country and enjoy lengthy stays in different places after being cooped up at home.
"While I was working from home, I felt like napapabayaan ko na self ko, like I don't know how to put make up on anymore, put on lipstick anymore, put on kilay. Kasi nga naka pajama lang, kahit bagong gising, work agad, wala ng hilamos," she said
She was also inspired by TikTok entries of digital nomads staying in Siargao, and decided to do her own research on this kind of life.
While she was craving freedom and open spaces, she saw good deals on accommodations in Siargao.
One hotel that used to cost P10,000 a night was offering a room for P30,000 a month, and she decided to grab the offer.
The cheap airfares at that time provided additional incentive.
Gaston prefers to visit beaches and said going to mountainous areas could be challenging because of the poor internet connection there.
A good internet connection is one of the main requirements for remote workers, as she found during a trip to Bukidnon.
"I was talking to a client. And the client really refunded the payment [and said] 'why is your internet connection unstable?'" she recalled.
For her other needs while on workation, she prefers to go for the more affordable options, she said.
She likes to stay in Airbnb accommodations because these have a lot of amenities, including kitchens that would allow her to cook.
She saves on expenses by limiting visits to restaurants, she said.
Research is also important to avoid paying high prices.
She said vendors had sometimes tried to charge her a higher price because she was a tourist in an area, but she was not fooled because she knew how much things really cost.
Gaston said she did not face many challenges during her travels around the country while working.
There had been times when there would be creepy boys trying to get close to her when she would go out to party and drink at night, but she was able to handle herself.
Another difficulty she faced was self-inflicted. She tends to overpack because she likes to be prepared, especially with her outfits.
Because of this, she had to carry a lot of luggage when she was going to her hotel or rented place.
But other than these, her workations had been great experiences.
Gaston does not see herself going back to a job that would require her to stay in a permanent office soon, at least until she finishes her PhD.
When she gets her degree, she plans to put it into practice, but in another country.
In the meantime, she wants to make the most of her freedom due to her work from anywhere situation.
She is now planning to go on a workation to Phuket before the end of the year.
Those who want to experience working from their favorite vacation spots should do their research on the options available to them and make their plans, she said.
She urged them to just go ahead and take the plunge, as they will never know how it feels until they give it a try, she said.
"All you have to do is to take a move right now. There's no tomorrow, there's no later, but now. If you want to make it happen, make it happen now," she said.
#sanaol #beachplease #travelgoals #workationinthebeach