STILL undecided about your future career path?
Perhaps the Philippine Statistics Authority's most recent study can help you decide whether to remain in the job you have or search for better opportunities elsewhere.
For students, this may serve as a guide for which industry to work in in the coming years.
According to the 2022 Occupational Wages Survey released on September 22, the highest-paying jobs in the country included aircraft pilots and related associate professionals (P135,363), software developers (P70,595), and mathematicians and actuaries (P69,654).
The rest of the Top 10 are as follows: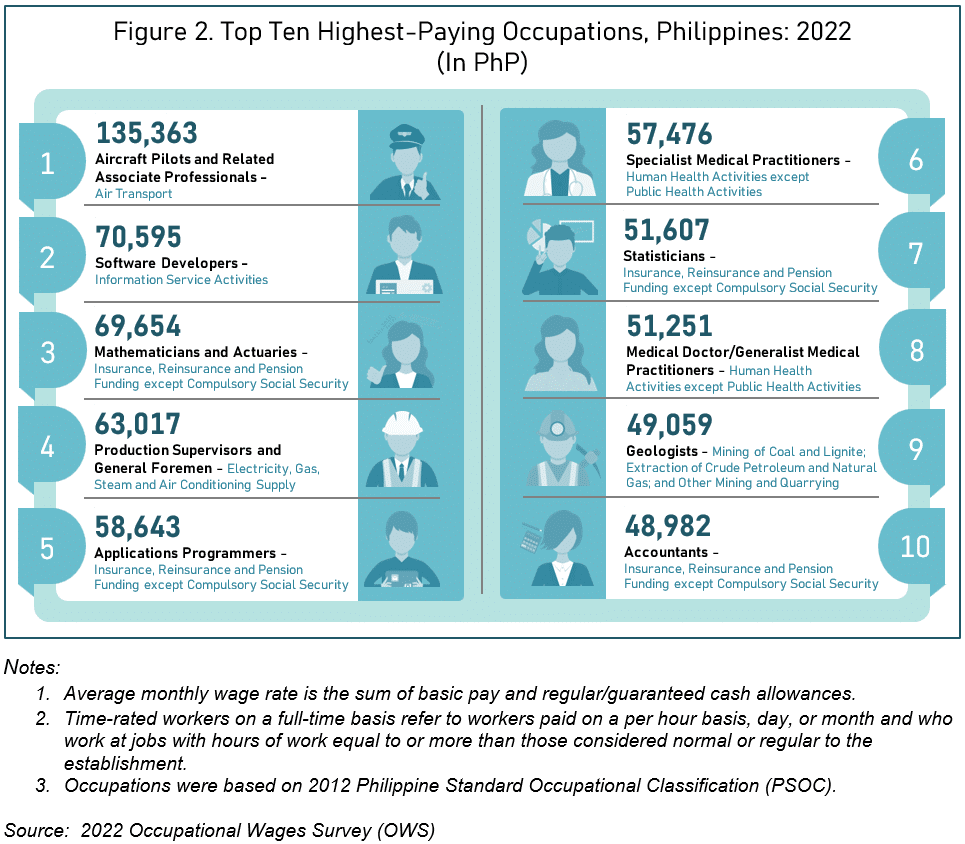 The PSA said the average monthly wage of time-rated workers on a full-time basis was P18,423 in 2022, up 11.7% from P16,486 in 2020.
The survey covered 16,057 formal establishments employing at least 20 workers nationwide, of which wage rates for monitored occupations across selected industries were collected.