KYLIAN Mbappe and Lionel Messi are facing off in the World Cup final. The young versus the old lion. The best young player on the planet versus the GOAT (Greatest of All Time). This exciting 2022 Qatar World Cup is about to end with the defending World Cup champions versus the Copa America champions for the biggest prize of them all.
France won the 2nd semi-final against a courageous and very dangerous Morocco, who had the entire Arab and African nations' support. It was an ominous beginning to the game for the Moroccans. Even though they were on the front foot, aggressive and brave with the ball, France scored in the 5th minute from a lucky deflection and an acrobatic shot.
A Moroccan defender mistimed a block on a pass from french center-back Raphael Varane to forward Antoine Griezmann, which released him on the right flank. He then offloads to an onrushing Kylian Mbappe. His two shots were blocked, but the last one was deflected toward fullback Theo Hernandez who had the composure to take an acrobatic volley past Moroccan goalkeeper Bono.
This did not seem to faze Morocco as they huffed and puffed to break France's defense down. They almost got one from a corner kick and an ensuing spectacular bicycle kick in the box by defender Jawad El Yamiq only to be saved by the French keeper.
The game was out of reach by the 79th minute as Mbappe caused havoc in the box as he had the entire game. But this time, a rebound from his shot fell nicely for substitute Kolo Muani who scored his first international goal with his first touch in the game.
The stats show a dominant Morocco as far as ball possession is concerned. They had 61 percent of the ball. Had the same number of shots on target at three each. But when it mattered, France was just more clinical.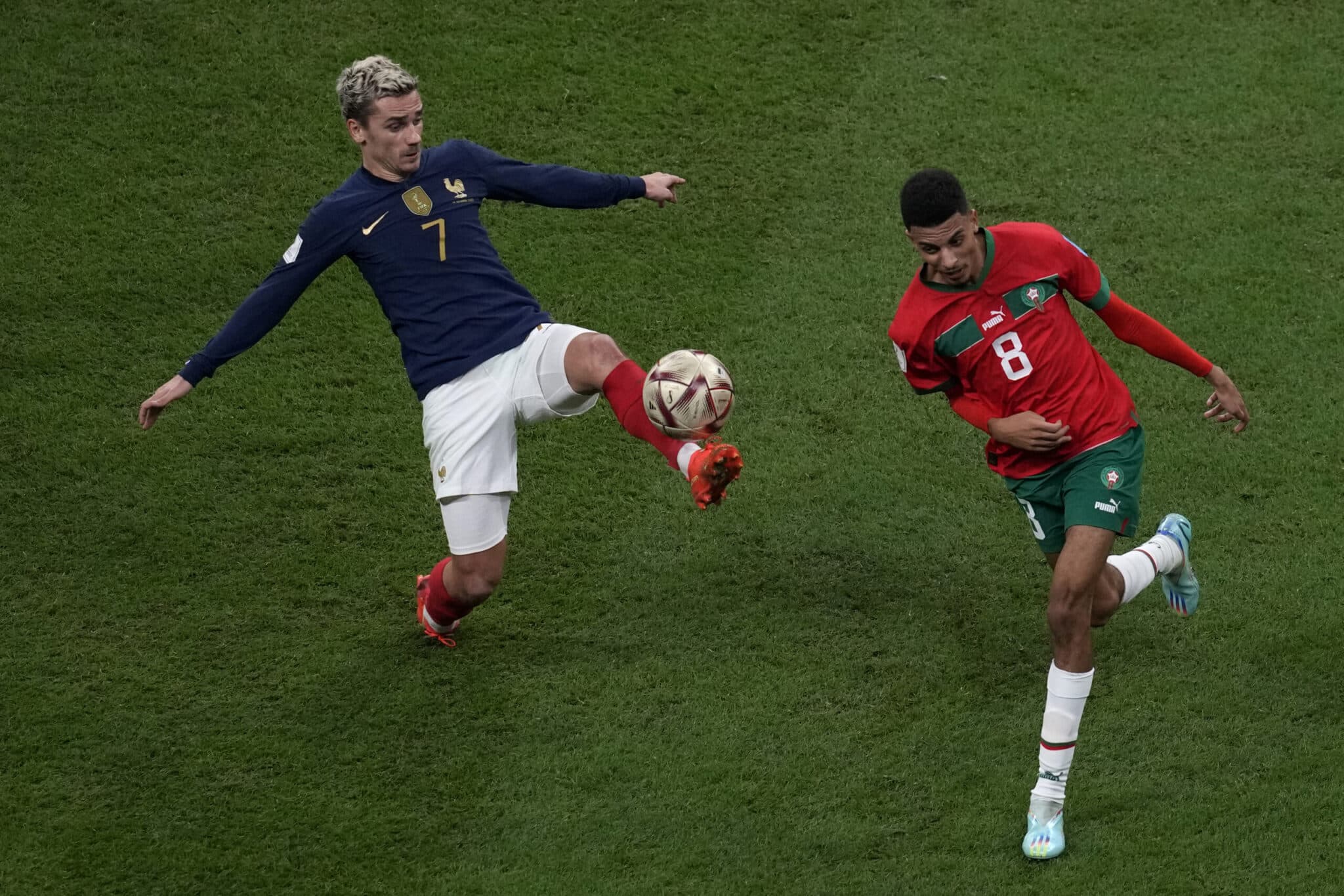 Although Mbappe almost single-handedly pushed France back in the final, he did not score in the game. He is heading to the matchup against Argentina, tied with Messi at five goals each.
The golden boot, which goes to the player with the most goals in the tournament and the World cup trophy, will be decided this Sunday at 11 pm Manila time.
Argentina or France? Messi or Mbappe?
This is pitting Argentina's passion and fighting spirit against France's world-class talent and a deep bench. What prevails?
Will this be Messi's perfect ending to his legendary status as the greatest of all time, or will this be the moment we witness the inevitable changing of the guards between him and Mbappe?
We will soon find out.
For now, take your pick. We're ready for what could be the best World Cup final ever.