COMMUTERS of the Light Rail Transit Line 1 (LRT-1) can now go digital with the roll-out of single-journey QR tickets that can be easily purchased using their mobile phones.
Light Rail Manila Corporation (LRMC), in partnership with digital banking app Maya, introduced on Thursday its QR code ticketing system for the LRT-1.
This "groundbreaking milestone" in the modernization of railway transportation will be the first-ever QR ticketing system implemented in the Philippines.
The train operator's new system will allow commuters to purchase single journey tickets through LRMC's ikotMNL app and the Maya app on their phones. They will get QR tickets on their phones that they will have to scan at the dedicated QR terminals in LRT-1 stations from Baclaran to Roosevelt.
Through this, the paying and queuing system in LRT-1 is expected to move faster and be more seamless and hassle-free, according to  Maya Group President and Maya Bank co-founder Shailesh Baidwan.
Aside from this, Baidwan said this new payment approach will minimize contact with others, which is helpful amid the COVID-19 pandemic.
"On top of promoting digital transactions, this contactless approach fosters public health and safety — crucial in our present times," said Baidwan.
According to LMRC President and CEO Juan F. Alfonso, this initiative is a step towards accelerating the digitalization and automation of public transportation in the country.
"Through this initiative, we are empowering our LRT-1 passengers with more options so that they can commute more conveniently," he said.
The QR code ticketing system is only available on LRT-1 stations.
Commuter feedback
Catherine Radaza found the new ticketing system user-friendly and convenient because it is easy to use and it means she no longer needs to stand in long lines to purchase a ticket.
"Di naman ako regular LRT commuter kaya single-journey [ticket] lang binibili ko, pero itong QR code mas hassle-free sya kasi madali lang gamitin saka hindi ko na need pumila nang mahaba para bumili ng ticket," she told republicasia.
Meanwhile, Tristan Pua, who regularly commutes using the train system, still prefers to use his beep card rather than the QR tickets.
But he said that the new ticketing system would really help commuters who purchase single-journey tickets because they can avoid the long queue at the ticket vending machines and ticket operators.
"Mas gusto ko parin gamitin yung beep card kasi pwede loadan for multiple use. Pero I think helpful pa rin naman yung QR tickets lalo na dun sa mga single-journey LRT passengers kasi makakaiwas na sila sa mahabang pila sa vending machine," Pua said.
How to buy QR tickets
QR code tickets can be purchased using the ikotMNL app, which can be downloaded for free through Google Play Store and Apple App Store.
The generated tickets are valid for 24 hours from the date of purchase and can be used at any LRT-1 station.
To buy tickets, follow these steps:
Open the ikotMNL app and click the beep QR Ticket button.
Choose the LRT-1 route then select the route, direction, starting and destination point.
Proceed to payment and select a mode of payment: e-wallet, debit card, or credit card.
Once purchased, save or download the QR ticket. This will be automatically generated once the payment is confirmed.
Scan the QR ticket AFCS gate – QR reader before riding the LRT-1 trains.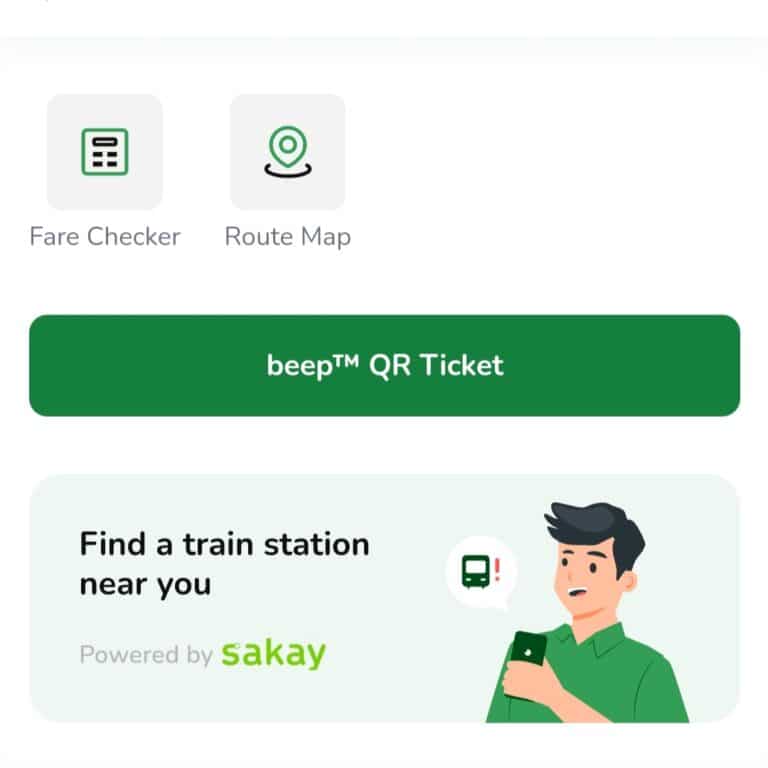 QR tickets for LRT-1 can also be purchased through the Maya app by navigating to the Services section and clicking on the LRT-1 tile under the Lifestyle category.