CUTE and cuddly. Strong and beautiful. Brave and powerful. Scary and mysterious. These are the words that fans and followers often use to describe cosplayers or those who dress in costumes that portray popular characters mostly from Japanese animes and mangas, American comic books, video games, TV, and movies.
But how do cosplayers – mostly from the millennial and Gen Z populations – feel behind their suits? What can and can't they do? Are they adorable outside but miserable inside? What for them are the easiest and toughest characters to cosplay?
To get the answers, republicasia recently asked five people, who cosplay on Session Road in Baguio City every Sunday, to describe their predicaments when they're in their costumes.
Pikachu: 'The heat inside makes me dizzy'
Photo by Annie Ruth Sabangan
"I cosplay on Session Road from 8 a.m. to 6 p.m. It's hard inside my costume. It's hot in here even when it's cold in Baguio. The heat is dizzying, especially at noontime when the sun is at its peak," said the 28-year-old cosplayer of the short and chubby rodent Pokémon inflatable mascot, who only wanted to be called Jherwan.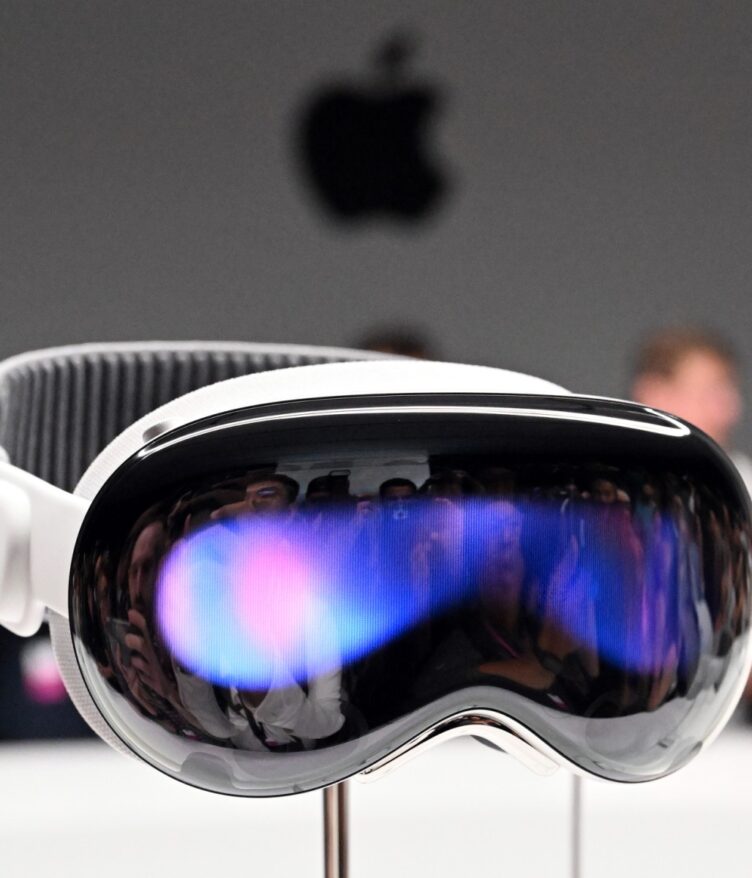 Apple has unveiled its first mixed reality headset, challenging Facebook-owner.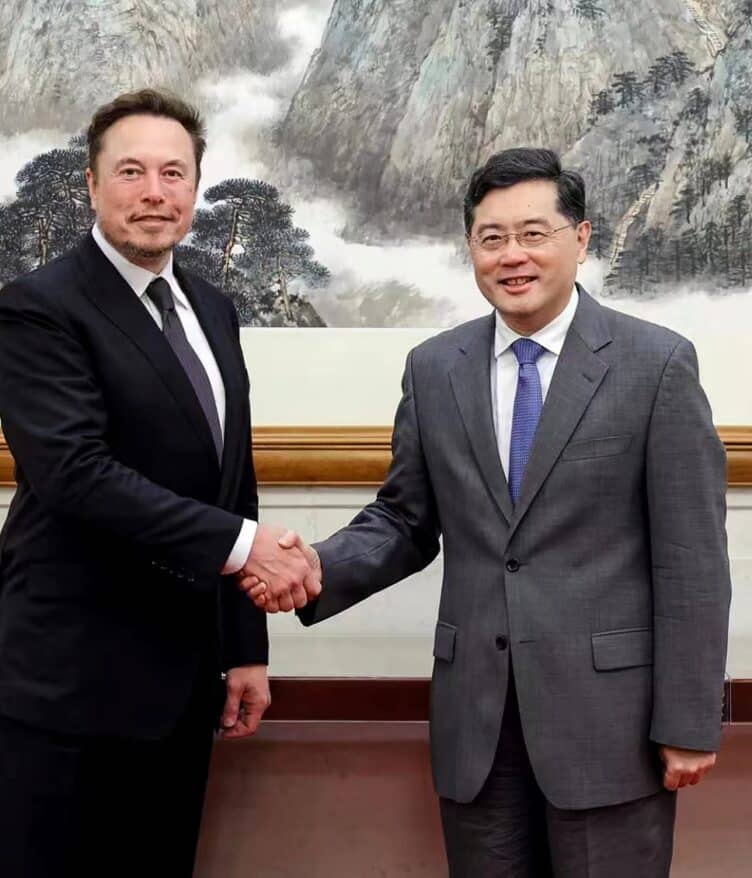 WASHINGTON, United States– Top Chinese officials told Elon Musk about plans.
Inflation, or the pace of increase in the prices of.
"I have bottles of electrolyte drinks inside my Pikachu suit. I need to take at least one bottle within four hours. Otherwise, my head would ache and I'd get dehydrated.
Of course, I'd pee if I'd drink too much. I would then have to go to a nearby restaurant to urinate. That's also where I would remove my costume and wear it back.
I only give myself 30 minutes to eat lunch. But when there are lots of people who request a selfie with me, I usually skip my meal. But that isn't so much of a problem. I have biscuits with me inside my costume that I can nibble on every so often.
Playing Pikachu gives me joy even though it's hard. Kids love Pikachu so much. I can make them happy. I get my energy from them."
Voltes V: 'Can't dance, can't walk, can't sit'
Photo by Annie Ruth Sabangan
"I've been cosplaying Voltes V for eight hours from 10 a.m. to 6 p.m. for almost a year now. It felt heavy the first time I wore the 10-piece costume. But now I'm already accustomed to it," said 23-year-old Patrick Reyes, a promodiser at a supermarket in Baguio. 
I'm also already used to the heat while I'm inside my costume. There's a bit of air that passes through the small holes in my rubber suit. To avoid frequent bathroom breaks, I already pee before I perform.
What's difficult for me is walking. My feet are heavy because there are thick pieces of wood beneath Voltes V's soles. I hardly dance when passersby, especially kids, urge me to do so. I can't also sit down. 
But I can make people smile. That's what eases me. I also have to earn extra. I still have a sibling, who goes to school and needs my support. The owner of the oltes V costume shares with me the tip that we receive from cosplaying." 
Darna: 'Can't pee, can't poop immediately'
Photo by Annie Ruth Sabangan
"Among the most challenging cosplays are those that require me to wear heels and sleeveless clothes like those that Darna and Wonder Woman put on, said 26-year-old Rabielle Trisha Caoili, a young mom, who designs and makes her own costumes.
There was one time when I got sick because of my Darna costume. My feet got painful and swollen for two days because I was wearing heels for about 10 hours, walking and busking from Session Road to SM City in Baguio and back.
I also caught the flu and became ill for a week. The weather was so hot during the day and turned extremely cold in the late afternoon. I was just donning a bustier and a thin undershirt at the time. But I needed to stay in character. Be Darna, no matter what. So I opted not to wear a jacket even when I needed to. Wala naman kasing Darnang naka-jacket.
Playing Darna and Wonder Woman also made me put on several pieces of armor. There's one for the head, another for the shoulder, and for my arms and legs. It's hard to sit, bend, slouch, or simply relax when you have these on. You must maintain your upright posture just like a military cadet or the rubber parts of your costume will get deformed.
That's beside the fact that you have to play the role of a superhero. So you always have to appear tough even when the truth is you're already hungry, or you already want to hurry to the nearest restroom because you're about to poop or pee.
And when you finally have the chance to do so, many will still pursue you on your way to the bathroom for a photo-op. 'Excuse me, pa-picture po.'
Inside the toilet is another 'superhero battle.' I have to take off all the armor pieces strapped on my body, including the one that covers my bottom. So, it's best — if it can be endured — to just take a toilet break before or after cosplaying.
It's hard but it's also gratifying. When people follow you even in the bathroom, that means you're good at cosplaying, your portrayal of the character is effective."
Plague doctor: 'I can't see clearly'
Photo by Annie Ruth Sabangan
"I can endure the shortage of air being blocked by my beaked mask. What's harder is my breath fogging the lenses on my mask. I can't see clearly. I have to look left and right to make sure that I don't hit anyone while I'm dancing on Session Road," said twenty-something Eliakim Rada."
Rada, a high school math teacher in Baguio, cosplays as a plague doctor, who treated patients that got ill with the bubonic plague that spread in Europe during the Late Middle Ages.
"Also, my black leather hat is very loose because I have a small head. It has to be really tight so I can freely move. My style of dancing right now doesn't have much head movements. My costume sometimes limits me but I have to do some improvisations to complement it."
Jason Voorhees (Friday the 13th): 'Looking for props is challenging'
Photo by Annie Ruth Sabangan
"There's nothing so difficult about wearing my costume. My mask has many holes so it's not that hard to breathe. The leg pain from standing too long is bearable," said the 34-year-old cosplayer, who works for a company as an online moderator and only wants to be known as Jeric.
What I find challenging is buying all the props and accessories for my character to be more believable and frightening.
What I have now are those that I had when I joined cosplay competitions. But there are no longer competitions now. Most cosplayers have turned to busking here on Session Road."
Degrees of difficulty
Baguio's veteran cosplayer and costume crafter Rodney Arreola, 32, said the difficulty in cosplaying could basically be classified into two: difficulty based on the type of costume that will be worn, and difficulty based on the accurate imitation of the costume.
"For the first classification, costumes made of simple cloth or light garments are considered the easiest to wear," explained Arreola, who is among the founders of the Otageki Cosplay Association, Inc., a Baguio-based cosplayer group formed in 2010, which now has about a hundred members mostly from the millennial and Gen Z populations.
"Cloth-based costumes with some pieces of armor are the second most difficult under this category. The hardest to wear are those with full armor."
Examples of cloth-based costumes that are easiest to wear under this classification are the outfits of Marvel Comics' Spider-Man and DC Comics' Harley Quinn.
Portgas D. Ace of the Japanese manga series "One Piece" and Sucrose and Yun Jin of Genshin Impact, an action role-playing game (ARPG), a subgenre of video games, are two other examples.
The costumes of DC Comics' Wonder Woman, Mars Ravelo's Darna, and Corvus, the plague doctor in the ARPG Thymesia, are some of the examples of cosplay characters that are of mid-range difficulty.
Iron Man, Bumblebee, and Optimus Prime are examples of robot costumes that are hardest to wear, according to Arreola.
"Bumblebee should be a 21-piece costume. If a cosplayer wants to move fully and comfortably, his or her costume must be composed of 21 pieces from head to toe. The cosplayer won't be able to bend the knees if the Bumblebee costume isn't segmented into 21 pieces. For instance, if you combine the cap and the knee parts into just one piece," he said.
Arreola said it's also true that among the hardest things to do when one is in full armor costume is to answer the call of nature.
Photo by Annie Ruth Sabangan
"Talagang hindi ka makakaihi. No'ng nagko-cosplay competition kami…ang call time namin was at 4 p.m. and the show time was at 7 p.m. So tatlong oras na hindi ka iihi. Tapos magsho-show hanggang 9 p.m. So limang oras ang tiis-ganda."
[You can't really pee. When we were participating in cosplay competitions…our call time was at 4 p.m. and the show time was at 7 p.m. So you won't be able to urinate for three hours. The show would be until 9 p.m. So it was five hours of suffering from beauty.]
"Mainit talaga sa loob. Tapos 'pag sa busking, bilad ka pa sa araw. Parang sunog ka talaga [It's really hot inside. And then you get exposed to further heat when you busk. It's like being burned]," added Arreola.
Caoili, a crafter herself, said there are instances when cosplayers install coolers inside their full armor costumes. "'Yong iba naglalagay ng fan sa loob…kaya may ventilation. Kaya kahit nagpapa-picture 'yong mga tao, nakakarelax ka."
The difficulty in cosplaying is reversed when it's based on how one can accurately imitate the character.
For instance, a cosplayer, though wearing a light cloth, could find it much harder to impersonate a character based on how the latter looks and acts and the props and accessories that he or she brings or uses.
"This is the second classification. Accuracy wise, cloth-based costumes are harder to portray. Let's say I'm wearing a cloth costume and I am thin but the one I want to imitate is a fat character. Kailangan ko pang maglagay ng kung anu-ano para tumaba. Kailangan may skill din ako para mapalitan ko ang facial features ko para maging kamukha ng character," Arreola said.
[I need to stuff myself with some props so I can look fat. I also need to have the skills on how to change my facial features for me to look like the character I'm playing.]
Another example of cloth-wearing but hard-to-imitate characters that Arreola gave are those from the popular Japanese anime television series One Piece.
"Portgas D. Ace, among the characters in One Piece, wears a few pieces of cloth – a pair of shorts, a hat – his costume is very simple. But if one wants to accurately cosplay him, there'd be a lot of things to make. Portgas has tattoos on his back and hand. He has six-pack abs and a dagger at his back," he said.
"Under this classification, we can say that while the costume of Ironman is harder to wear, it is much easier to make in terms of accuracy. You can make adjustments, you can slice and edit the pieces of the robot costume. But you can't do the same if a human is the one portraying a character in flesh and blood," added Arreola.