IMAGINE a dimly lit room with no windows. At the center you see a child, weeping, her tattered clothes barely covering her. And from the shadows comes a dark figured man creeping behind her and slowly embracing her.
The metaphor is not from a horror movie, but real life experiences from thousands upon thousands of Filipino children whose lives and future were stolen by pedophiles and sexual abusers.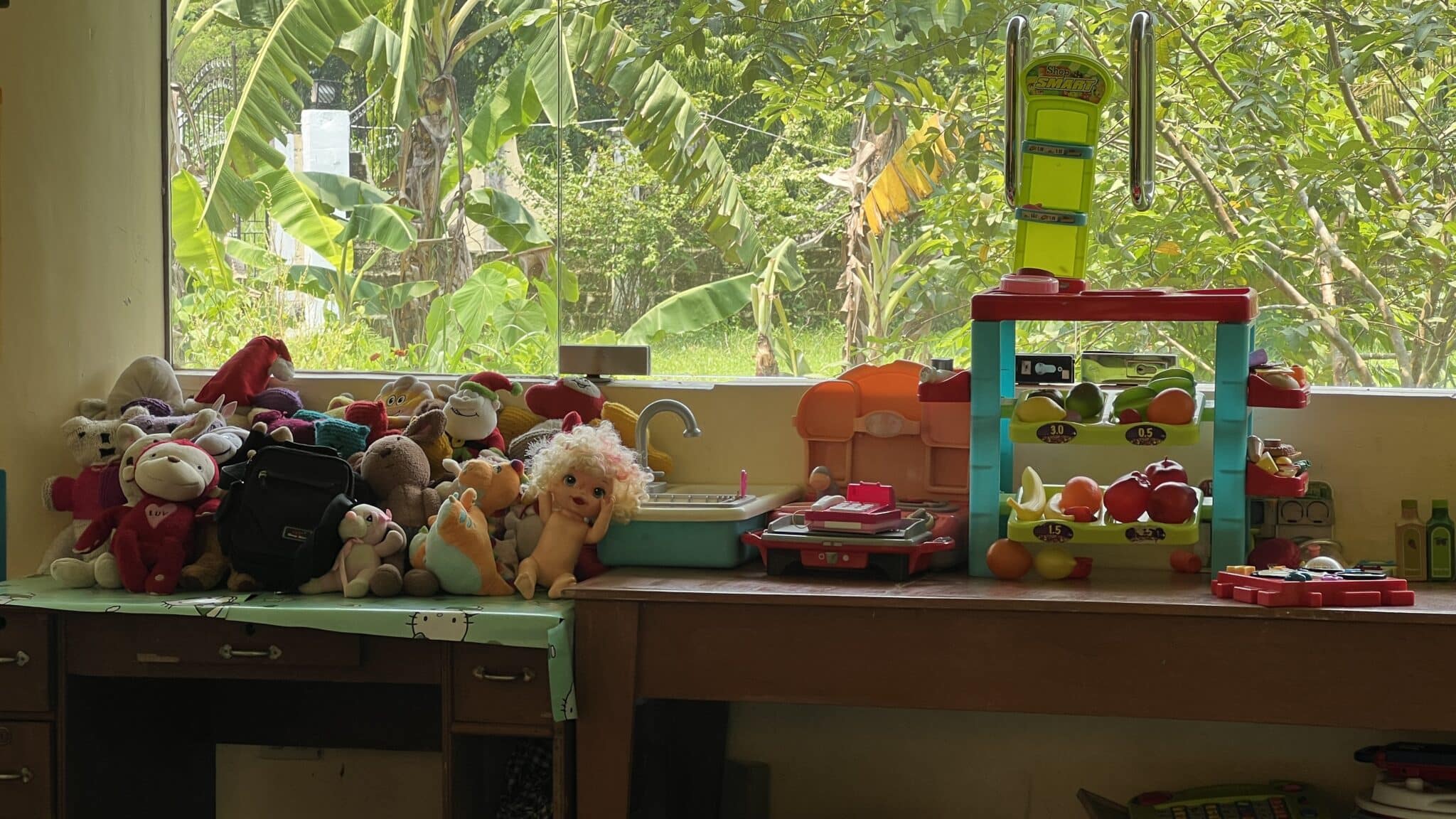 And if the walls of Primal could speak, they tearfully scream stories of children as if reliving the nightmare over and over again.
That is why Primal, a therapy room created by PREDA, hopes to bring light into the childrens' dark past and help them cling on to life and deal with their emotions.
Surrounded by sound-proofed glasses, both the children and therapists can work on the basic factors needed – a listening ear, a trusting hand, and caring heart – for them to feel the need to not fight, survive and move on from such a horrendous past.
Children are allowed to hit or punch its black cushioned walls, as Primal would allow them to release all anger and frustration. But more than anything else, Primal was designed to prepare them to face their perpetrators in a bigger and more intimidating room, which is the courtroom.
And these perpetrators include sexual predators mostly from western countries whose insatiable desire to devour children were aided by the victims' mothers, fathers, and other family members.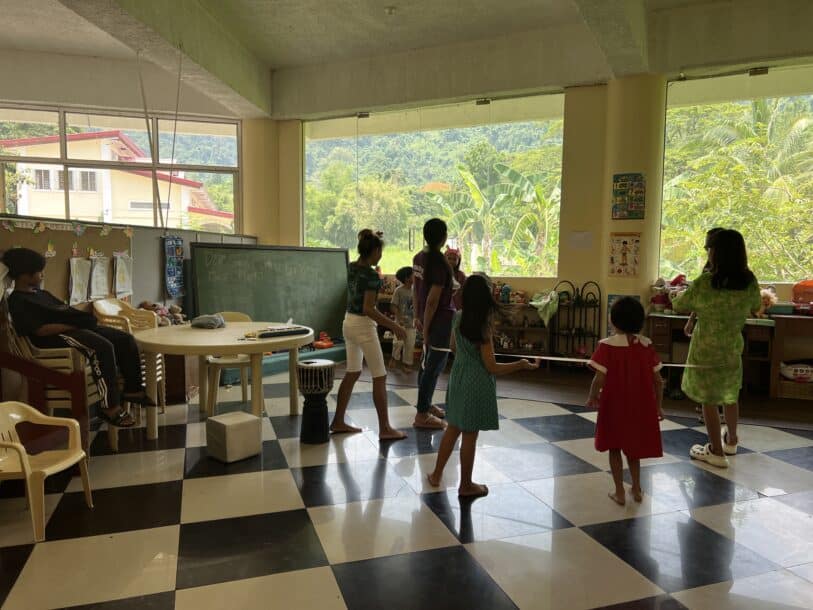 One sunny afternoon, while other rescued children in the Preda Home for the Girls center were sleeping, Keisha, 12, sat inside primal with five other children.
At first, a deafening silence filled the room, as the children prepared for the therapy session.
When the lights went off somber music was playing. Keisha slumped on the cushioned floor, silently crying herself away.
Keisha was abandoned by her biological mother at four-months old. A certain Nanay Cel adopted Keisha in 2011 and brought the baby to Plaridel, Bulacan, where she grew up treating Cel's daughters — Maxine, Rhea, Yoyik, and Rusell Soriano — as aunts.
In 2020, Maxine and her husband Ericson Undan, 32, lost their jobs in the middle of the pandemic. These forced them to move back to Plaridel from the neighboring town of Pulilan with sons Jan-Jan, 14, and King Ace, 8,
These changes brought four children, including Rhea's then six-year-old son Kyrie, under one roof.
Extended families are not new in traditional Filipino households. In fact, it is welcomed and practiced by many. Because More children often meant a happier home.
Living under the claws of the Soriano sisters, however, brought an eerie silence to Nanay Cel's home, where some bedrooms are now considered crime scenes.
After losing her job as a househelp, Maxine sought ways to bring food to the table. The roads led her to Yoyik and Russel, who were involved in cybercrime activities through production, distribution and selling of child sexual abuse and exploitation materials. Lured by big money, Maxine joined her sisters.
Of the three, Keisha said it was Maxine and her husband who did the worst acts.
Registered social worker and Preda Foundation Program Manager Fedalyn Marie Pitok-Baldo said that based on PREDA's records, Maxine offered one of her clients that she would have a three some with her husband and Keihsa. And at one point, she even told foreign clients that she's willing to fuck her son for $6,000.
Keisha recalled the first time she met a foreigner online was through the app LivU. The nine-year-old girl was playing with Kyrie when her aunts asked her to join them in a room. After exchanging niceties the nightmare began.
The aunts asked Keisha to show the man her stomach. Then she asked Keisha to leave the room only to repeat this process several times in the succeeding days.
But one day, her aunts instructed her to strip off all her clothes in front of the camera. The scared child had no choice but to obey because she was guilt-tripped into believing that it was to buy food and the needs of her foster family.
"Unti-unti nun, pinapahubad na sakin lahat. Nung una ayaw ko pa nun kasi natatakot pa ko nun. Sabi, para samin naman daw yun," Keisha said.
These abuses extended to Kyrie and King Ace, who were also told to strip in front of their aunts' clients. Never mind if they were already sleepy and tired.
"Kahit gabi, 'pag may tumatawag na foreigner, ako yung laging tinatawag. Na kahit sinasabi kong antok na antok na ako, pinipilit ako," said Keisha. "Halos umiyak na ako nun pero pinigilan ko lang."
And when Keisha is alone with Ericson, her uncle would fondle her private organ.
To distract herself, Keisha turned to her mobile phone. Then she would pretend that nothing was happening. "Habang ginagawa yun, nagse-cellphone ako na parang iniimagine ko na walang nangyayari," she further said.
The child remained tightlipped about the abuses she suffered in front of the camera. And she refused to give a detailed account of the abuses she suffered under her aunts' control.
Kyrie, now 8, said Yoyik once threatened Keisha that the girl would be stripped naked in their neighborhood if she refused their orders.
The boy added: "Sabi po ni Tita Yoyik samin, huwag daw po kaming magsasabi ng totoo," the boy said.
In his graphic account, King Ace,10, said his mothers' siblings told them to show their private parts to the foreigners.
"Pinapakita yung katawan namin sa mga foreigner. 'Pag tumatawag sila sa cellphone, tinatawag kami, maghuhubad daw kami para daw magkaron din daw kami ng pera," he said.
"Pinakita yung ari namin sa mga foreigner tas sabay pinahubad din kami," he added.
When these were not enough, the kids filmed while taking a bath. Yoyik and Russel asked Jan-jan to insert sex toys in Keisha's vagina. And Russel occasionally perfomed sexual acts such as licking Jan-jan's vagina.
Yoyik and Russel would record themselves on a smartphone as they play, suck, and bite Kyrie's penis. The videos would be sent to a foreigner known as "Daddy Dave."
Maxine and Ericson surrendered and are now serving their sentences in jail.
Rhea, on the other hand, has denied her participation in the abuse despite the allegations from the children, noting that she was rarely at home.
Sometimes, Keisha said, she wishes that she was never adopted by Nanay Cel's family at all."Akala ko magiging masaya na yung buhay ko dun, [kaso] yun pala yun yung mangyayari," she said, adding "sana hindi na lang ako inampon, pinabayaan na lang ako kasi nung inampon din naman ako, para wala lang din naman".
Yoyik and Russel still remain at large.
When the children were asked about what they wanted to tell their abusers, they fell silent. Later on, the children convey similar messages — for their aunts to surrender so they could finally go home.
"Sana alam naman nila na mali yun kaya sana maisipan nila na magpahuli na lang kaysa naman patagalin nila. Dapat magsisi rin sila sa ginawa nila," said Keisha.