Warning: This article contains spoilers for the films "Pamilya Ordinaryo" (2016) and "Iska" (2019). 
LIGHTS, poor people, action.
This has become the mantra of many a Philippine director, whether it's on TV or the big screen. No matter the decade, poverty is always the background of a Filipino story, especially if you're trying to win a Gawad Urian or Cinemalaya award.
And it works. When "Pamilya Ordinaryo" came out, Hasmine Kilip – who played Jane in the film – won the Gawad Urian award for Best Actress.
The story? A homeless couple who gets by selling mobile phones wakes up one day to find out that someone had stolen their baby while they were sleeping. Their desperation to get their child back grows, and they have little choice to save their self-esteem if they wish to be reunited as a family.
Jane, the mother, looks young enough to be in high school as she carries her child, threatening to throw him into a river when he won't stop crying. Beside her is her boyfriend who looks the same age as her, sniffing rugby as he begs for her forgiveness. Using a mix of shaky handheld camera movement as well as faked phone and CCTV footage, this film hopes to portray to its audiences the reality faced by many poor people in the Philippines.
But as per the words of Justin Cruzana of The Flame, this film no longer feels like a lesson. As we, the audience, watch Jane continuously get tortured just for the sake of getting her child back, it starts to feel like sadism more than anything else.
"Iska" is the story of a grandmother who starts taking care of her grandson with autism after her daughter leaves him on her doorstep one night, with no plans of coming back for him. Iska struggles with her cheating husband, who seldom gives her money, as well as juggling two jobs, all while taking care of her grandson Dongdong who increasingly grows to be more difficult to deal with.
One day, her grandson is taken away from her, and she fights tooth and nail to get him back. When he was returned, his condition worsened—he's grown violent, attacking her any time she tries to get near. By the end of the film, she has lost everything. Iska comes home to Dongdong naked and covered in his filth, chained by the ankle to keep him from running away.
It's a gut-wrenching sight, but it's enough for the film to garner several awards from the Film Academy of the Philippines and Cinemalaya.
I understand why they won. By the end of "Iska," I was shaking in my seat, sobbing at how poorly the titular character had been treated when all she wanted to do was to take care of her grandson. As I watched "Pamilya Ordinaryo", I had to look away as the police mercilessly mistreated Jane and made a mockery of the very people that were supposed to help her.
Aside from that though, what else? What else was I supposed to feel? What was the point of putting all these characters through hell with not even the slightest chance of a happy ending? To show us, the audience, what it's like to be a poor person in the Philippines? To show the masses the reality of the world that they're living in?
I can't help but think of the people in these films and shows – the people these directors try so desperately to portray as if screaming: "I understand you, I understand your world, let me show you the world you are living in."
I mean… don't they already know that?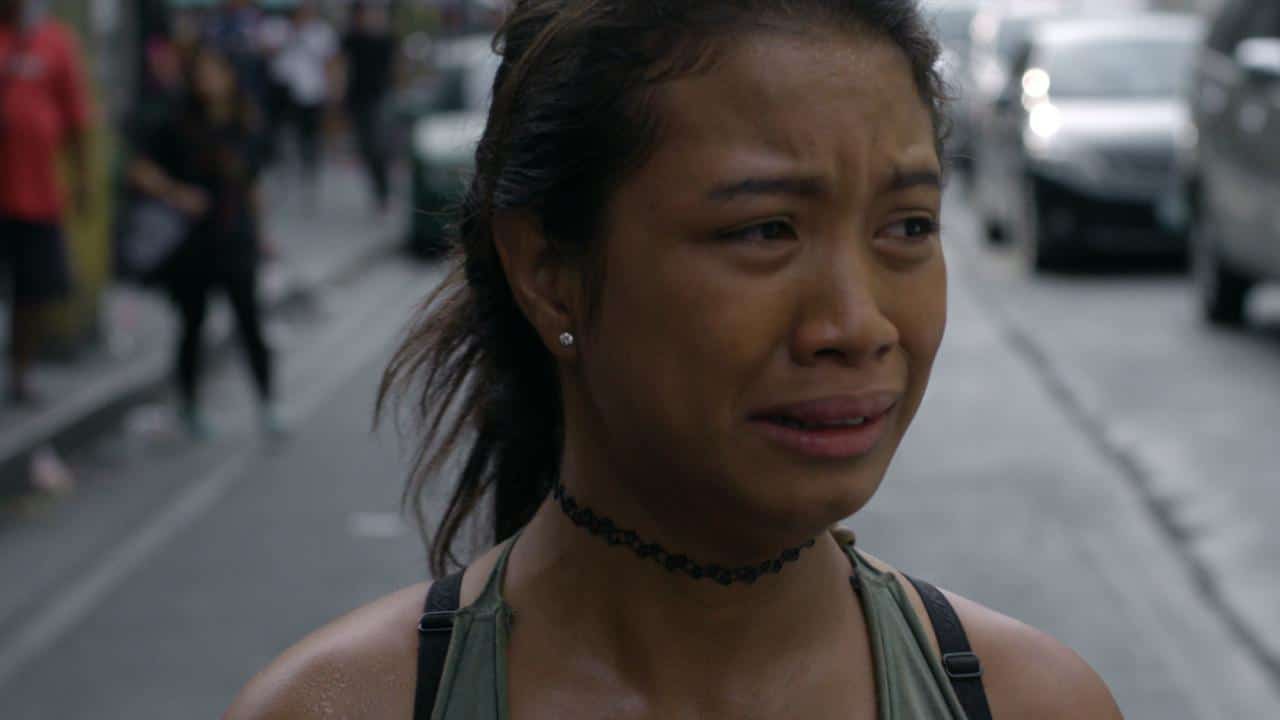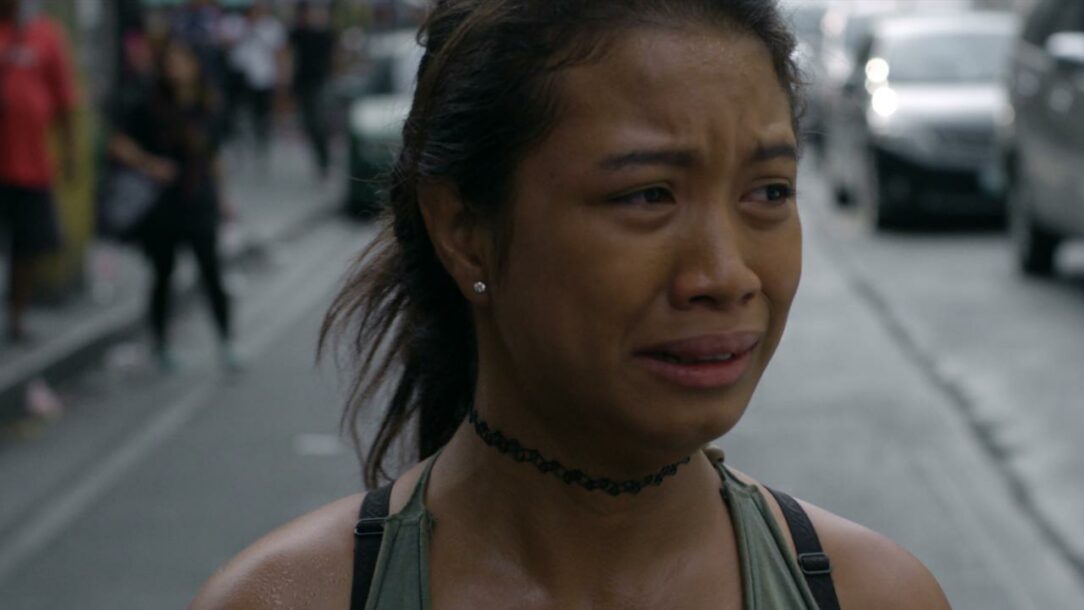 What does it do?
I understand that there are several films out there that, by showing these scenes of poverty, intend to make people with privilege – people like me – uncomfortable. And I understand that. To an extent, it works.
In "Iska," for example, Iska's grandson is taken away from her after TV personality Martina mistakes him for another child in the neighborhood who's being abused. She sends him off to an orphanage, presenting in her show "Mata ng Masa" that she's doing it for justice, only to completely disregard Dongdong after he's been sent off.
In "Pamilya Ordinaryo," we see Jane go on many shows in search of her son, but they do little to actually help her.
This is what these films feel like to me. As someone with privilege, you would feel bad watching them. You would be filled with rage because of all the things these characters go through. By the end of the film, you would log your review on Letterboxd and then go to sleep, and the next day, you would have forgotten all about it.
Perhaps you would talk to your friends about it – how it's such a good movie and that they must watch it – but nothing more happens. You'd continue to switch to the other side of the street whenever you see someone sleeping on a cardboard, holding their child to their chest as they slumber. You'd continue to ignore the old lady who asks for money, looking the other way as she places an envelope on your lap during your jeep ride to school. You'd continue to live in blissful ignorance because you can afford to.
If anything, all these films do is to remind you of just how lucky you are. 
Who are you doing it for? 
A review of "Pamilya Ordinaryo" by Tinig ng Plaridel acknowledges the fact that while the film shows how the poor are exploited by the media, the same problem stands: "We root for doomed protagonists who never really change."
Furthermore, it writes that while "Pamilya Ordinaryo" paints a picture of Philippine poverty, it does not tackle its root causes, nor does it even take a stand. There is no call to action for the audience; seemingly all there is left to sit with in the end is that you feel bad. I feel bad, and tomorrow, this will go away.
I understand that not every film has to be groundbreaking for it to be good. Not every show you're going to watch will change your life—sometimes you just want to sit down and watch something to pass the time.
But with films and shows that tackle issues as heavy as these, and with these issues being focused on in mainstream media so often, I think that directors need to realize that what you're doing matters. That with what you're doing, you can actually spark change.
The only question is, if you are brave enough to make that change, or if you're just going to keep the cameras rolling long enough to make your viewers feel bad before they inevitably go back to their cycle of ignorance.
That responsibility is up to you. That choice is up to you. Just as, for the viewers, the choice to do something about what you have watched is up to you.
Only you can make that change, no matter the amount of media you consume. It's all on you.