SHE'S back!
But not in showbiz.
Former actress and singer Nancy Castiglione-Bautista, who married her childhood friend Ritchie Bautista in Canada, is now a certified hypnotherapist.
Yes, you heard that right. She is board-certified. Took a course and became part of the National Guild of Hypnotists in Boston, Massachusetts USA, got accredited there and in Canada. She is also certified to practice internationally, which is why she is here and has set up her practice in Manila.
The challenges
It has been years of self discovery ever since she left the Philippines in 2014. There was a lot to unpack when she finally decided to leave her life of celebrity and a relationship that bore her twins.
There was "trauma and a lot of healing," according to Nancy, referring to her almost 14 years living alone and working in the entertainment industry in the Philippines.
She's come a long way since she was discovered by her then agent Apple Antiporda while taking a stroll in Glorietta back in 2000.
Nancy at her peak was one of GMA's bankable stars. She appeared in the popular tv series Mulawin and Encantadia in the early to mid 2000s, and started a music career later on.
Nancy came along when the industry was riding a trend of recruiting half-Filipino talents from abroad who fit a certain look: mestiza, white skinned, Marimar type beauty.
She talked to republicasia about the difficulties of meeting expectations.
"I was a people pleaser," she said, explaining why she tended to be hard on herself.
She also said that when she was active in showbiz,"white skin and big boobs" were some of the unrealistic standards set by marketers.
"My relationships were a priority as well,"Nancy said, and explained how she found refuge in romantic attachments when yearning for family support she did not have living alone.
Coupled with her almost obsessive compulsive regard for being on time, tireless work ethic and dependency on others for emotional support, it had been as much a learning experience as it was a scarring one.
Later, she had to make the difficult decision to leave the father of her twins to move to Canada. Although she said she really appreciated how mature her ex-hubby was in accepting the situation.
Self improvement
She said living in the Philippines alone from the time she was 20 to 33 years old taught her valuable lessons and helped her readjust and thrive when she took a different path in Canada.
No matter how busy she was taking care of her family, she found time for self improvement. Part of her healing process was to get into "different modalities" like Yoga and a raw food diet.
It was not until she discovered hypnotherapy that she was able to address the issues that plagued her through much of her life.
One session of hypnosis and regression therapy totally changed everything for her. Regression involves tracing back past trauma which took her back all the way when she was six years old.
The process was so effective that she decided to study the practice so she can help others.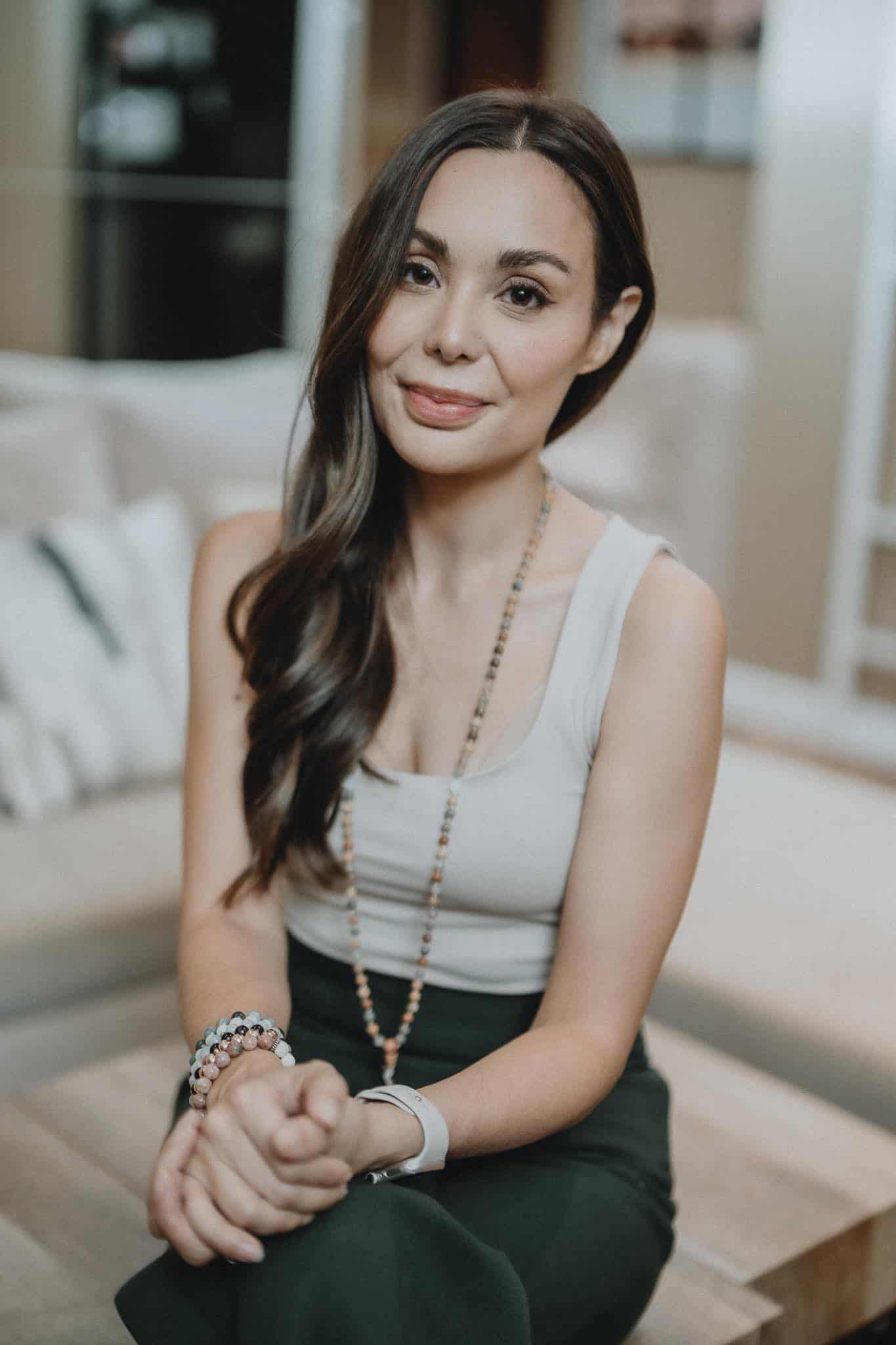 The road less traveled
Today, she has acquired the skills to help high performance athletes, celebrities and even beauty contestants attain the mental edge and the capacity to handle stress situations.
Having the right state of mind is the difference maker when trying to reach peak potential and winning in competition.
She has now brought these skills to the Philippines when she flew in mid October this year.
Nancy with her daughter Riley and her two dogs Jerry and George
What matters most
When asked about her decision to move back to the Philippines, her kids was the reason for all of it.
The pandemic prevented loved ones from seeing each other for a long time. Her sons asked to move to the Philippines because they haven't seen their dad in two years.
She relented, but realized that she wanted her family together. Her 7 year old daughter Riley has a very close relationship with her older brothers, and she did not want to break that apart any longer.
Her husband Ritchie's open mindedness to her "crazy Ideas" and his willingness to make things better for the family made it an easier decision.
The importance of living in the moment and appreciating the people who love you and being around them played a huge part in reuniting their blended family, she said.
She and her family are staying in the Philippines for good.
With all the lessons she's learned, she will not be too hard on herself, unlike when she was a celebrity.
I think we're gonna like this Nancy the hypnotherapist.
Welcome back.