By Joyce Remo
KPOP girl group LOONA revealed its first teaser for a January comeback, weeks after the controversial expulsion of a former member for alleged bad behavior.
The group's new album will be called "What's Next [ ]?" and will be released in January, according to LOONA's official Twitter account.
The said Twitter post garnered an assortment of reactions from LOONA's fandom called "Orbits" and other netizens, who brought up BlockBerry Creative's (BBC) dismissal of ex-LOONA member Kim Jiwoo, professionally known as Chuu.
Ex-LOONA member Chuu's concept photo. LOONA via Twitter
While some are delighted with the new music, many Orbits expressed their disappointment over the company's decision to kick out Chuu from the group.
LOONA fanbase union (@unionloona) called on fans to proceed with the planned boycott of all paid products from BBC, including merchandise and albums, in protest of the agency's mistreatment of LOONA.
The fanbase would continue to snub BBC products until the accusatory statements against Chuu are renounced, it said.
Due to this, netizens have been debating whether LOONA's first appearance as an 11-member group will gain success.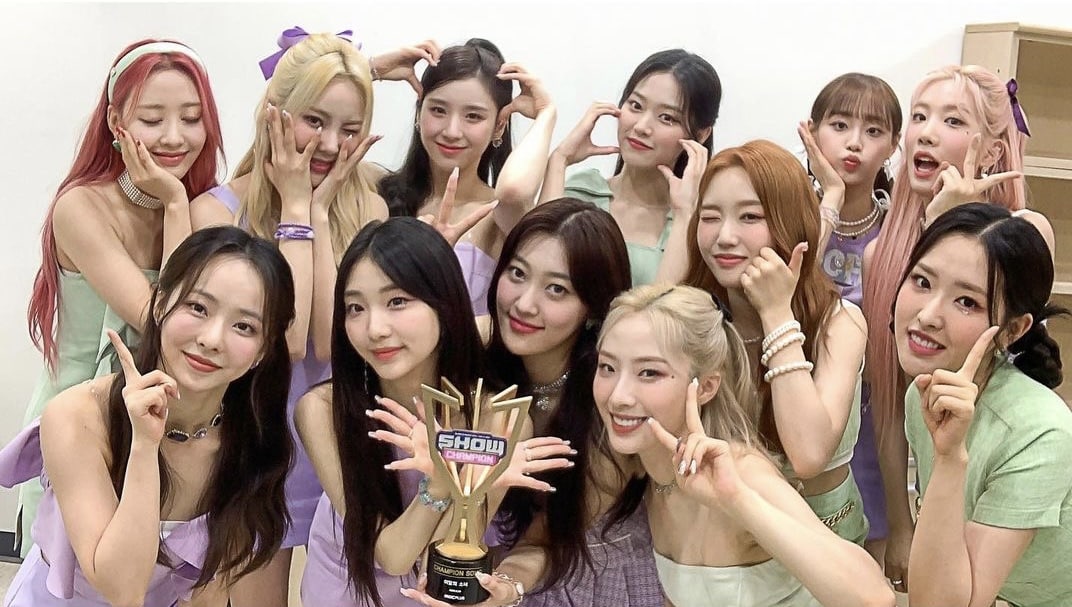 Group photo of LOONA with former member Chuu via Instagram
Moreover, an exclusive JTBC report said nine LOONA members (Heejin, Haseul, Yeojin, Kim Lip, JinSoul, Choerry, Yves, Go Won, and Olivia Hye) had applied for an injunction to suspend their contracts.
LOONA members, ViVi and Hyunjin, reportedly did not join the cancellation lawsuit.
In case the members win the case, it would be challenging for LOONA to execute group activities together under BBC. There are concerns this could result in the group's disbandment.
On November 25, the South Korean record label disclosed that Chuu will be expelled from the group effective immediately due to her "violent language and misuse of power toward [BlockBerry Creative] staff."
The fandom was in uproar over the situation as supporters believed Chuu was being mistreated by the company, and that this was an example of how the KPop industry is trying to ruin young women's lives.