SOME say the Philippines has gone a long way when it comes to women's rights and the opportunities available to them.
After all, Filipino women hold top positions in companies. The country has even had two women Presidents.
But some Philippines laws have remained stuck in the past and contain provisions blatantly unfair to women.
These include the laws on adultery and concubinage.
Efforts have been made to amend these laws, but they have yet to prosper. In the current Congress, there are pending bills to repeal or amend these laws to make the provisions more equitable.
What's unfair about the law?
Article 333 of the Revised Penal Code defines adultery as "committed by any married woman who shall have sexual intercourse with a man (who is) not her husband." A man may also be charged with adultery if he "has carnal knowledge of a married woman knowing her to be married."
The law also says that a sexual relationship with a married woman is deemed adulterous "even if the marriage be subsequently declared void."
PRICE watchdog Bantay Bigas warned that the rice prices, particularly.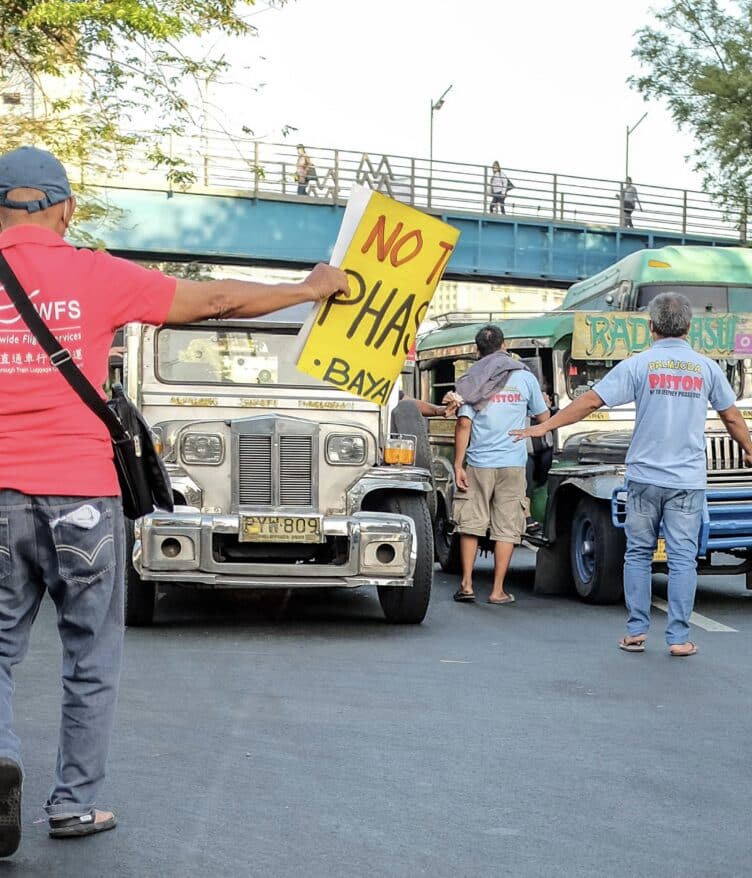 THE Transport group Pagkakaisa ng mga Samahan ng Tsuper at.
The penalty for adultery is up to six years imprisonment.
On the other hand, Article 334 says a married man commits concubinage if he keeps a mistress in the conjugal dwelling, has cohabited with her in any other place, or (has) sexual intercourse with a woman, not his wife "under scandalous circumstances."
The penalty for concubinage is up to four years' imprisonment. The concubine will be penalized with destierro, or a prohibition on entering certain places.
Unequal burden
In its policy brief, the Philippine Commission on Women said that although both crimes constitute infidelity, women carry a higher burden than men.
The law only requires that women have sexual relations with another man to be convicted of adultery, the PCW noted.
But concubinage is harder to prove, it said. The men could only be guilty if they kept a mistress in their conjugal house, had sexual relations in scandalous circumstances, or lived with another woman. Mere sexual relations with another woman won't be enough, the agency pointed out.
It said that even the penalties are unequal, with women committing adultery and their paramours facing longer jail time. Concubinage not only has a shorter jail time but the concubine also won't even be put behind bars and would just be banished, it added.
"The disparity in the treatment of adultery and concubinage arises from gender biases in being more lenient or seemingly accepting the infidelity of men as normal, but more stringent on women who are expected to be faithful to her husband. These discriminatory provisions should be removed or repealed," it said.
Adverse effects
As the Gabriela party-list has noted, spouses file adultery and concubinage cases to use as "bargaining suits" to get the other party's cooperation in negotiations or for a nullity of marriage petition.
It said suits from estranged husbands constantly threaten separated or abandoned wives. The husbands can file adultery cases to blackmail the women. While women can also file concubinage cases, these would be harder to prove.
Policy recommendations
The PCW said marital infidelity should remain illegal because it is a breach of marital vows, and marriage is a special contract involving the spouses and the state.
But it recommended that Congress amend the crimes of adultery and concubinage and change these to "marital infidelity," which should apply equally to both spouses.
It also said any person accused of marital infidelity should be exempted from criminal liability if the offense was committed after the issuance of a final decree of legal separation.
Pending bills
In the Senate, Sen. Imee Marcos has filed a bill to make the crime of adultery gender-neutral so that it would apply equally to men and women.
In the House of Representatives, there are two pending measures on adultery.
Malabon Rep. Jaye Noel's bill seeks to lower the penalty to make it similar to the liability for concubinage.
On the other hand, the bill filed by Gabriela Rep. Arlene Brosas, ACT Teachers Rep. France Castro, and Kabataan Rep. Raoul Manuel seeks to decriminalize adultery and concubinage as these are unfair to women.