CHRIS Nick Delos Reyes electrified the audience with one of, if not the sexiest, collection on the final day of Bench Fashion Week, which took place Sunday night in Bench Tower, BGC.
Mich Dulce, Human, and BENCH/ x Bitto joined him on day three of the show, which was star-studded. The night glittered with appearances from Lovi Poe, partners Richard Gomez and Lucy Torres, Francine Diaz, and many others.
Chris' collection stood out the most. It featured denim designs mixed with his favorite outfit, a tuxedo. Despite the fact that he was working with different clothing, his designs maintained the sensuality and elegance of his own brand.
His collection was fronted by gorgeous models, including actress Max Collins and beauty queens Michelle Dee and Celeste Cortesi.
Between the months of July and August, Chris and his crew began working on the designs for Bench Fashion Week.
As a fan of the classics, his works were centered on the 70s.

Photo Courtesy: Bench/ lifestyle+clothing
Chris Nick spoke with republicasia about his inspirations for his work with Bench. 
"Well, I was really researching about cowboys, like the whole western elements, and merging it with Studio 54," he explained.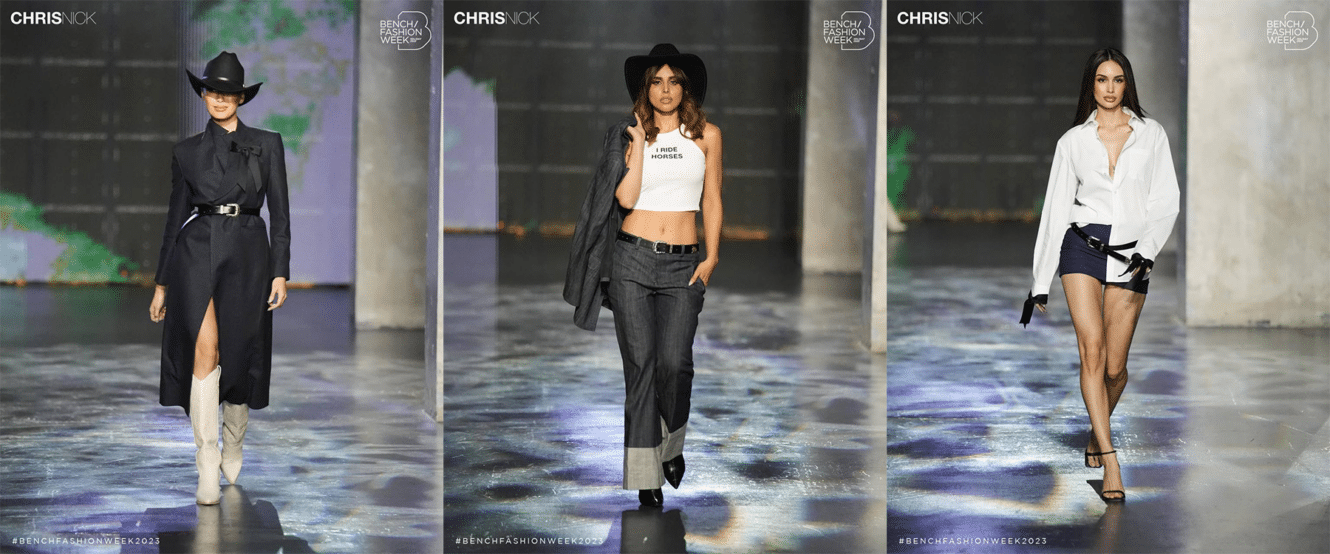 Photo Courtesy: Bench/ lifestyle+clothing
Chris expressed his pleasure after seeing his designs on the runway, despite the fact that this was his first time working with denim as a design. 
"It felt amazing, and I might do it again and again and again!" he said.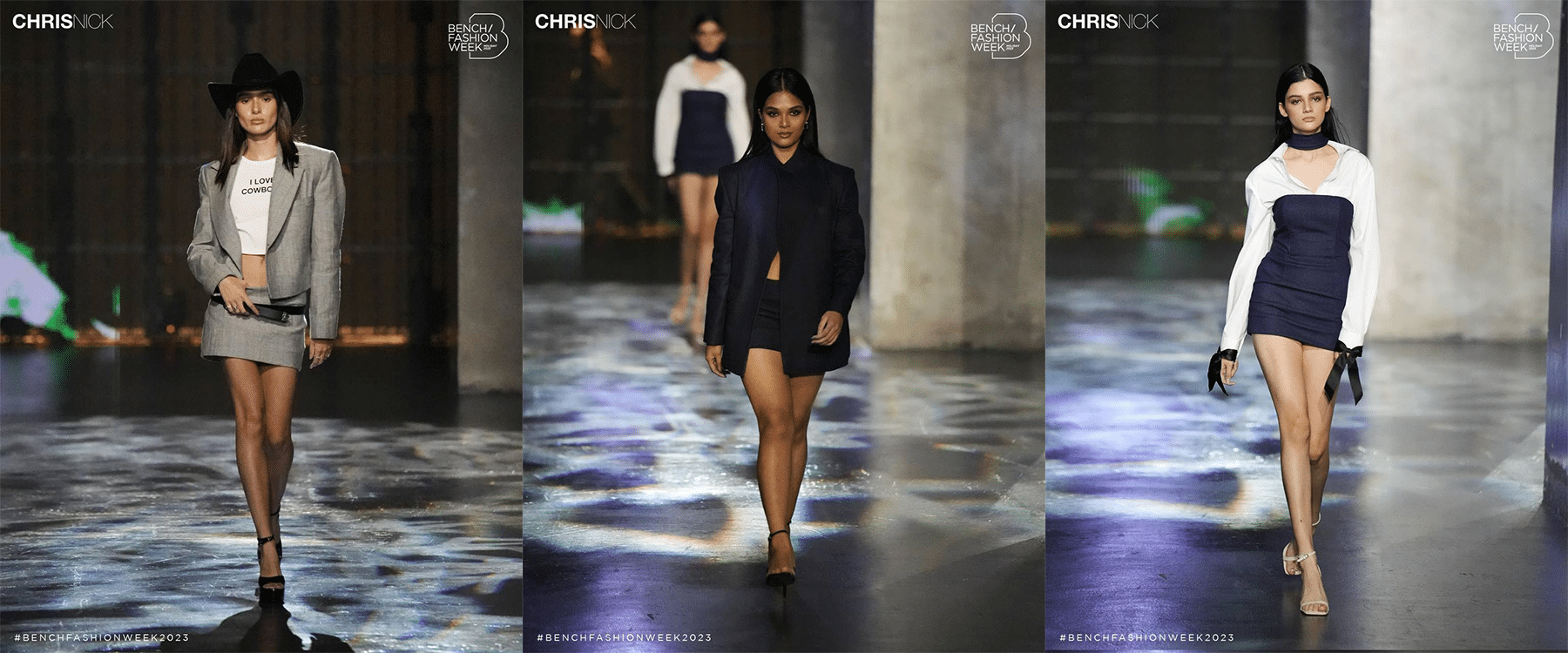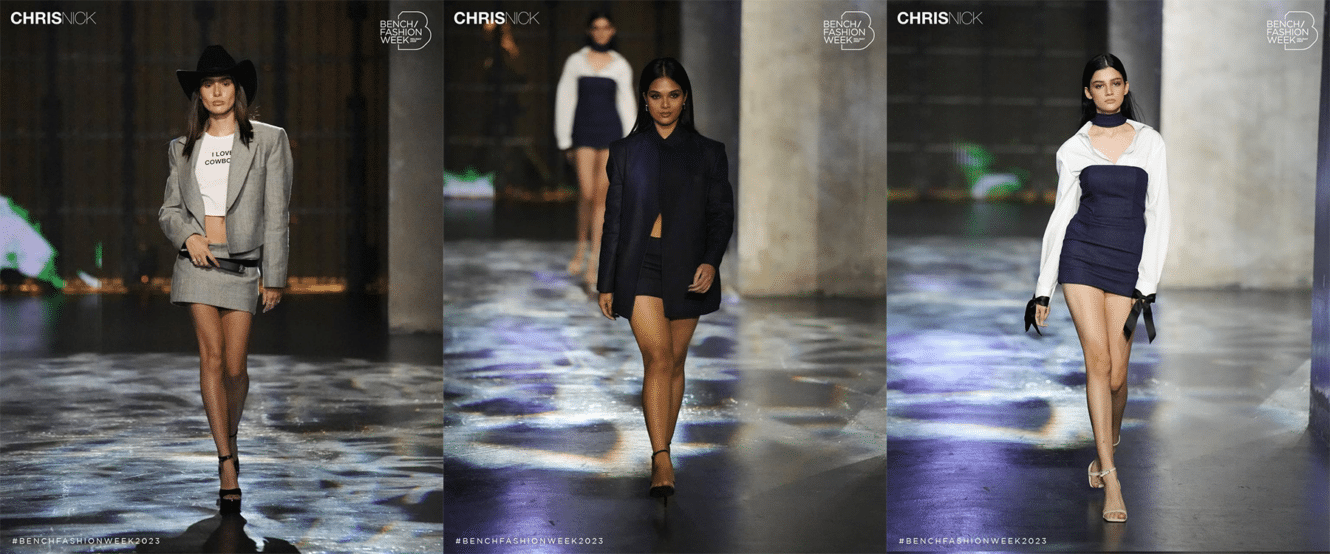 Photo Courtesy: Bench/ lifestyle+clothing
Chris Nick's Priceless Experience
Chris has been involved with the fashion industry for four years. He has now worked with a slew of celebrities, including actresses and models.
Regardless, the moment whenever he sees his work being praised on stage is always priceless.
"Whenever I see the audience's reaction, I can never put a price on it. When Sir Ben, Ben Chan, personally loved the collection, [it was] top tier," he said.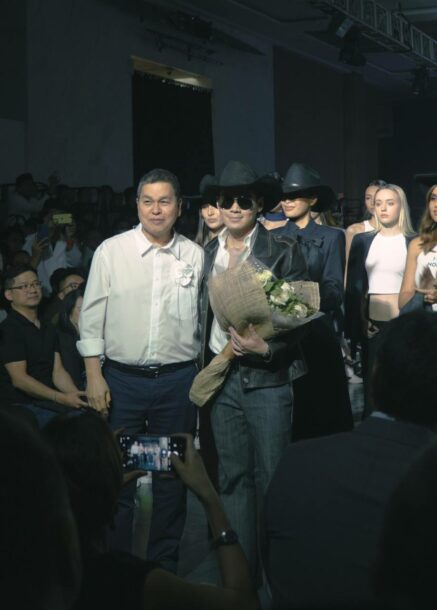 "Amazing, incredibly blessed, I would never have dreamed of this," he added.
Chris' Future in PH fashion
Despite the fact that the most of his works revolve around the tuxedo as a design, Chris hopes to branch out to designing other apparel as well.
 "Absolutely, I'm not closing doors, so we'll see," he said.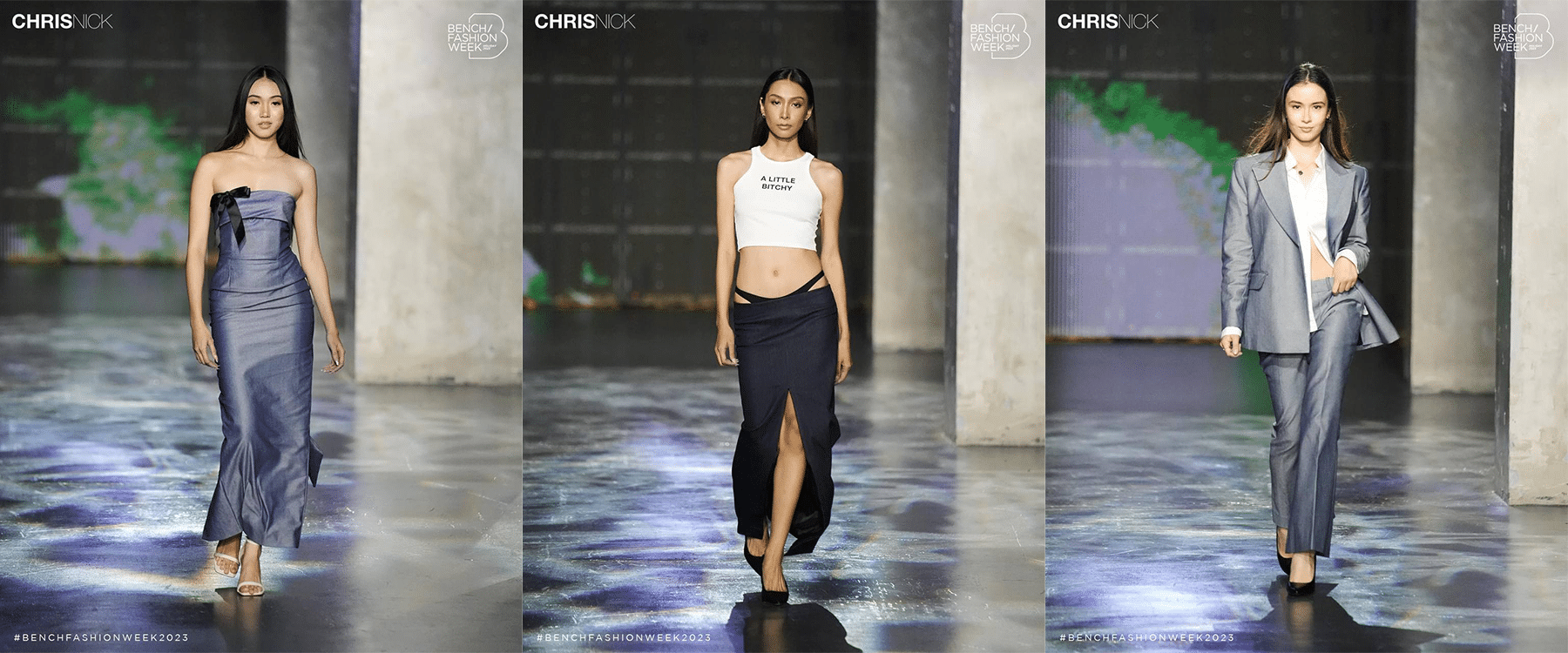 Photo Courtesy: Bench/ lifestyle+clothing
Chris, as the new generation designer, is expected to create more designs that will not only cater to current trends, but also to future styles.
When asked what he believes would be the future of the Philippine fashion industry, he answered, "Hard to tell, but I hope it's a lot less commercial, and that's what I've been trying to do."
He also extended his heartfelt appreciation to his followers and supporters, saying, "Maraming salamat, thank you so very much, and I look forward to creating more for you guys."
Chris Nick and his team will join another event at BYS Fashion Week on October 6. He is excited to show off his latest designs once more.