By Jun N. Aguirre
KALIBO, Aklan- The Vikings Tribe, a frequent Ati-Atihan champion since 2018, grabbed this year's historic grand prize of P1 million. This is the first time that the grand prize for the Tribal Big Category reached the million-peso mark for the Kalibo Sto. Nino Ati-atihan Festival.
The tribe also took home several special awards such as best in costume, most disciplined, and best in beat and sounds.
The Vikings was organized in 1967 in Barangay Dumga, Makato Aklan. They have conquered previous contests of the century-old Ati-Atihan.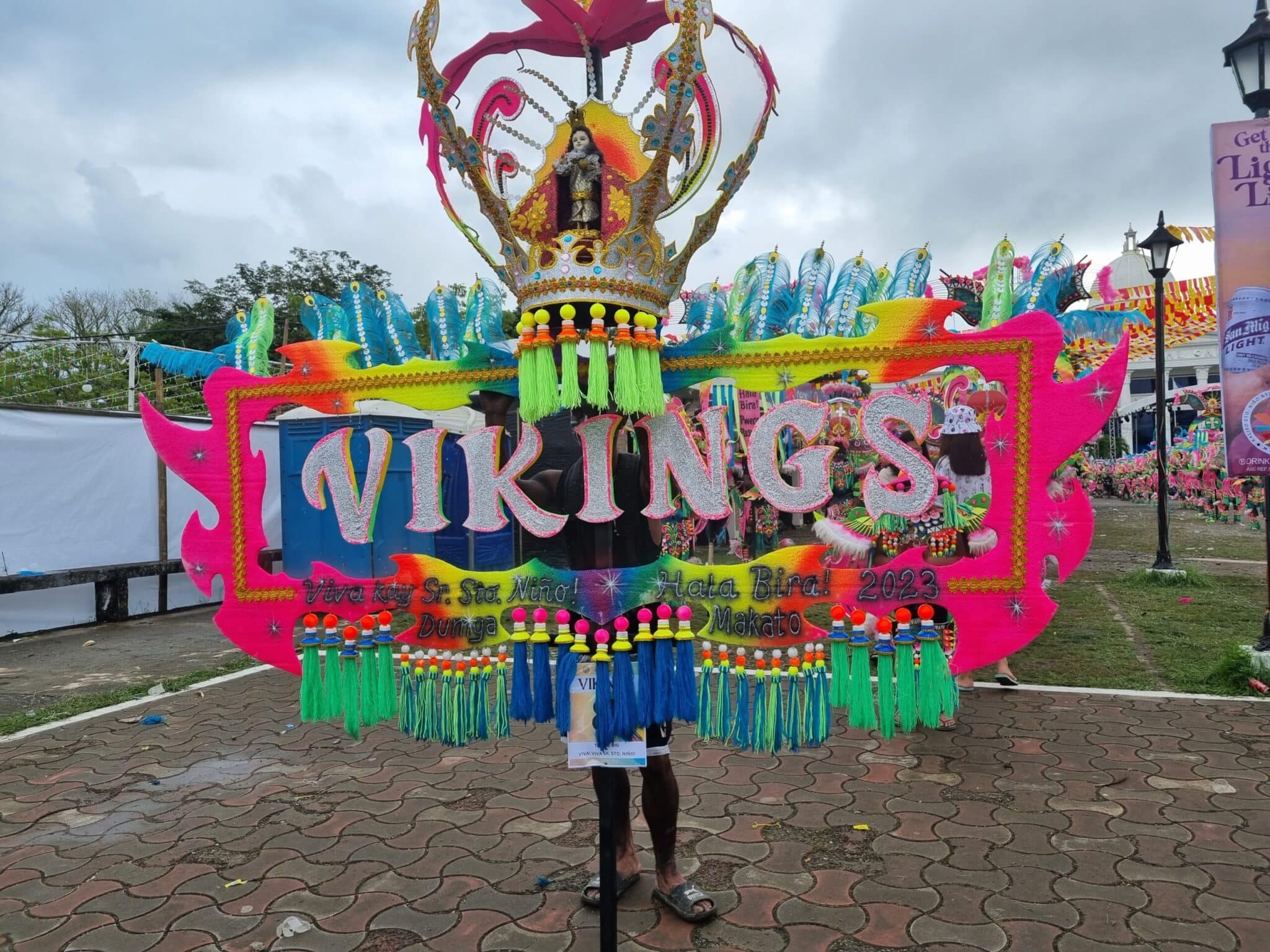 Among the renowned champions were hall of famers Black Beauty Boys, Tribu Tiis-Tiis, and Libtong Boys.
In 2020, the Vikings took home P250,000 cash as grand prize.
Last year, Kalibo Mayor Juris Sucro announced that he decided to increase the biggest cash incentive to P1 million to level up the holding of the Kalibo Ati-atihan Festival. It is considered as the mother of Philippine Festivals.
This year, the classical Black Beauty Boys were awarded second prize, while Maharlika Tribe was adjudged third best. They get P300,000 and P170,000 cash prizes respectively. The Black Beauty Boys also took home the best in street dancing award.
Other winners:
Modern Tribal Group
Aeang-Aeang Tribe – champion
Atras Abante Tribe – 1st runner up
Roadside – 2nd runner up
Tribal Small Group
Tribu Bukid Tigayon – champion
Tribu Tampogaling – 1st runner up
Kabog of Barangay Estancia, Kalibo Aklan – 2nd runner up
Balik Ati
Tribu Naisud – champion
Sinikway nga Ati also of Barangay Dumga, Makat – 1st runner up
Apo ni Inday – 2nd runner up
Sucro said that 34 groups had all in all competed in this year's Sto. Nino Ati-atihan Festival.
More than 4,000 of the participants were Ati-Atihan dancers and drummers.
Earlier, Police Lieutenant Colonel Bernard Ufano, deputy director for operations of the APPO said they have deployed 2,500 police to serve as crowd control during the entire festivity.
---
banner photo courtesy Department of Tourism Western Visayas