"TOASTING to what I'm thankful for"
This is actress Vina Morales' caption in her recent instagram post where netizens got curious: who is she dating?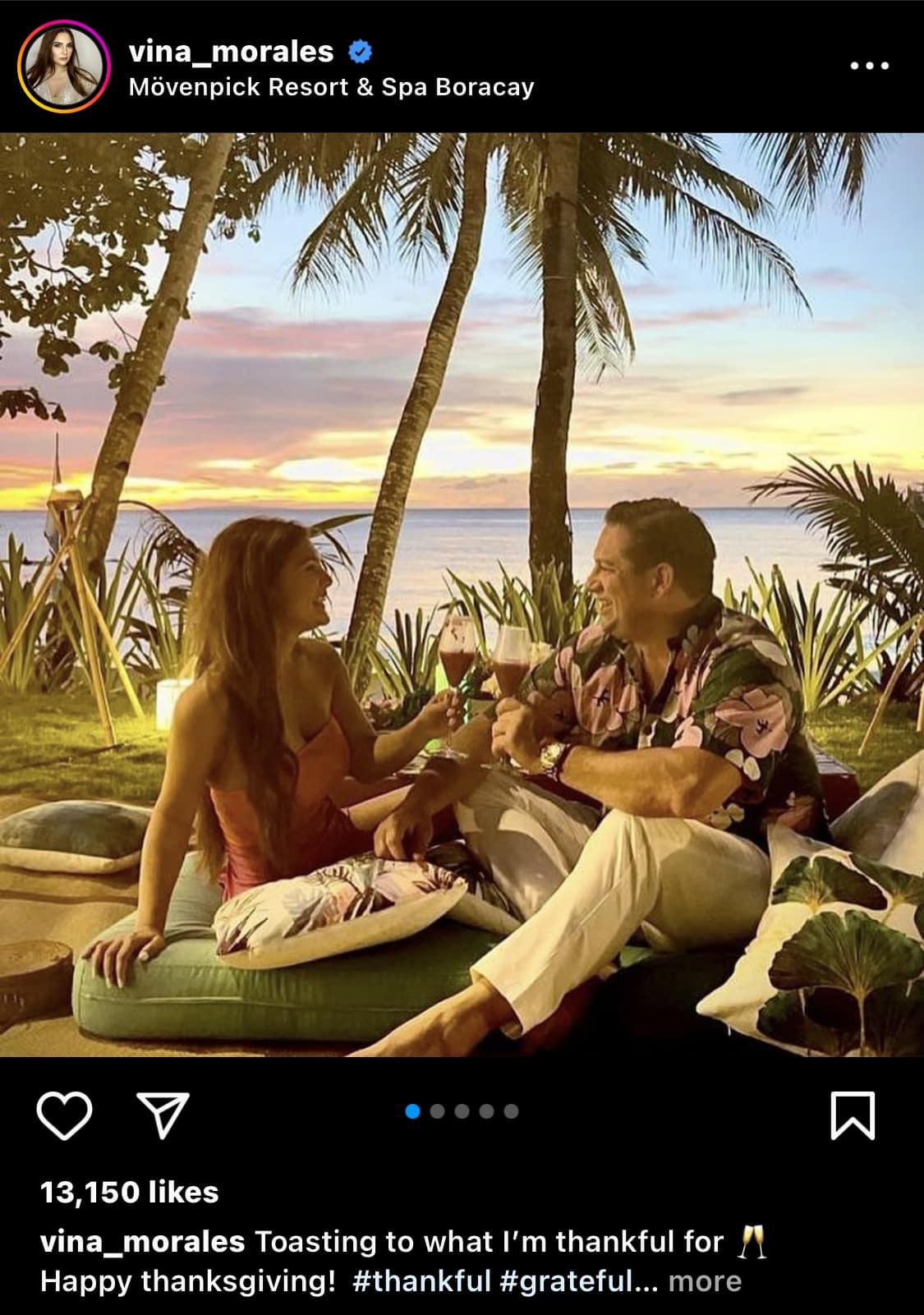 https://www.instagram.com/p/ClV7XJSPpJJ/?utm_source=ig_embed&ig_rid=3fcf1a41-150c-4e82-b767-91e5a2b89bc0
In this post, the 47-year-old actress seems to enjoy the food and romantic aura of sunset with the man.
When she updated her Instagram gallery, it seems more evident that Vina is dating this mystery man.
Who's that guy?
Following the post seemingly introducing the man, she let go of another series of sweet posts with her date. But she didn't name the guy.
https://www.instagram.com/p/Clkn1OVPKhE/?utm_source=ig_web_copy_link
Apparently, the last post showed they were holding each others' hand while having eye-to-eye contact.
Morales' last relationship (which the public knows about) was with the French guy, Marc Lambert.
She has a daughter, Ceanna Lee, with Cedric Lee, a controversial businessman.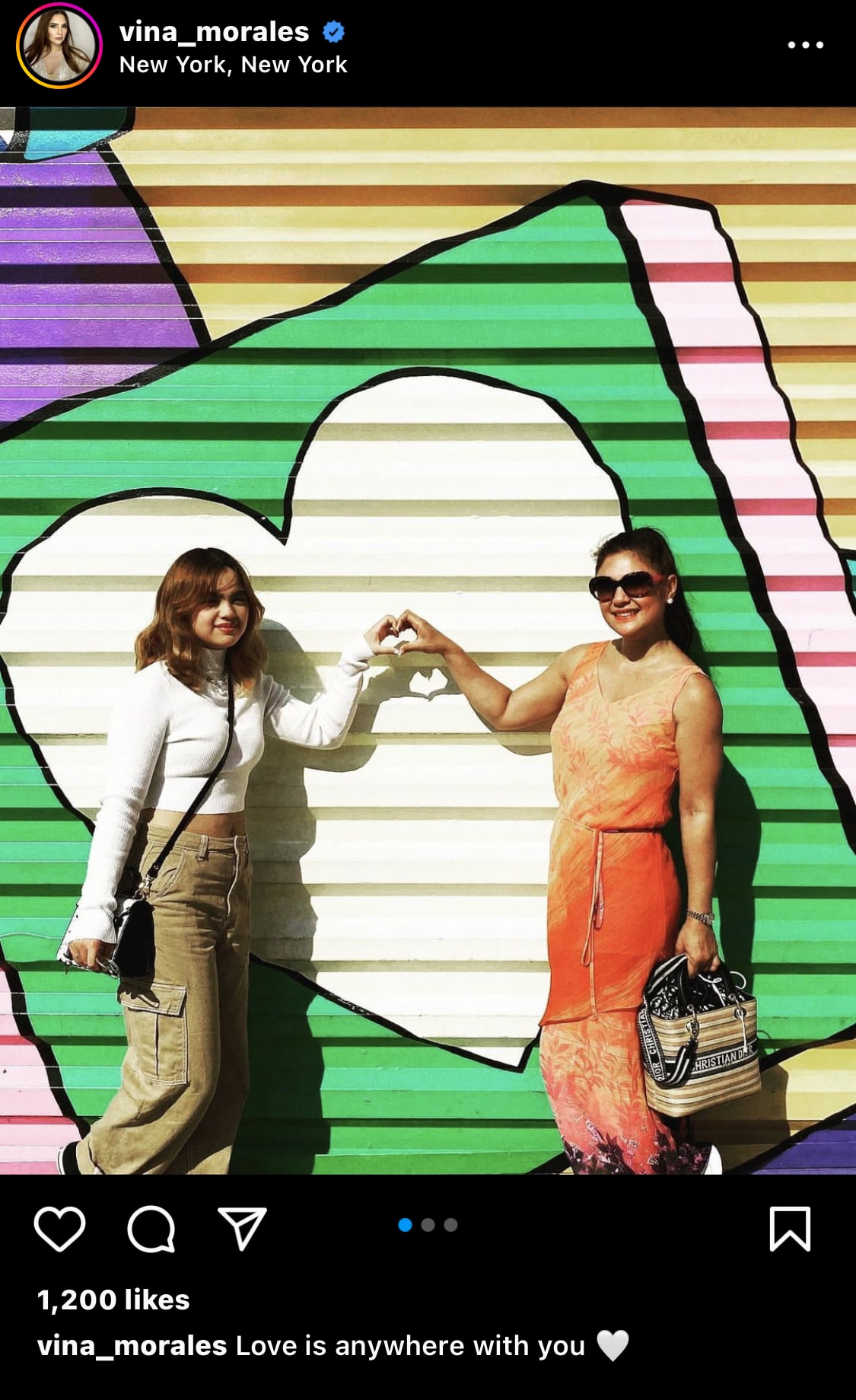 https://www.instagram.com/p/Ci3aIQ0JDEQ/?utm_source=ig_web_copy_link
Image courtesy of Instagram: @vina_morales
.