WHERE you work can have such a big impact on your life.
Since giving birth in December 2019, 34-year-old Lara Melencio has been able to spend a lot of time bonding with her baby daughter and breastfeeding her regularly, even though she has a regular job.
Melencio does not need to rush to get all dressed up for the office or to worry about pumping out enough breastmilk to last her baby throughout the day because her workplace is now just a few steps away.
She is one of the employees in the business process outsourcing industry, who has been reaping the numerous benefits of the work from home set up, a scheme that many workers hope would become permanent as the country shifts to the new normal.
The work from home set up became prevalent after the pandemic struck as the government restricted the movement of people to curb the spread of the coronavirus.
Workers brought home computers and other gadgets and relied on the internet to complete their tasks.
Working from home has allowed her to enjoy her baby's formative years, said Melencio.
"Habang nagwo-work ako, karga ko siya, habang nasa meeting, kasi wala kaming video. Yung webcam ko sa device, pag kami nagko-call, pag nag mi-meeting, karga ko din siya, half lang ng katawan ko kita," she said.
She has also saved money because she was able to cut down on eating out and no longer needs to spend for her daily commute.

She no longer has to suffer through the punishing traffic in Metro Manila as well.
But not all workers are happy to be out of the office.
One of them is 28-year-old Paul Marasigan, who prefers to report onsite to an actual office in order to have clear boundaries between work and home.
When he was under the remote set up, Marasigan once worked from 9 p.m. to 3 p.m. even if he was not getting overtime pay because he felt like there were a lot of tasks he needed to finish.
Some people staying at home don't know when to stop working, even though they're no longer getting paid for their time, he said.
"If you're in the office, what's going to happen is that it's going to be 6, 7 a.m. and [you will ask], 'Am I still getting paid, is this paid,?' If it's not paid, then I have to go home, that's it. But if you're working at home, what's going to happen is you're going to finish it or you'll always want to finish it," he said.
He did enjoy the comforts of working from home, including being well-fed by his parents, but these had been counterproductive at times, he said.
Things like these had led to procrastination, which means workers like him would have to work longer hours to complete their duties, unlike if they were at an actual workplace.
Marasigan is happy to be back in the office now.
"I can totally separate my life and my work. Once I'm out of the office, I go ahead and live my life," he said.
Andrea Ortaliza, a 24-year-old BPO worker, also wants the same boundaries and prefers to work in an office so that she could socialize with co-workers.
"I'm living alone, so kapag work at home, wala akong makausap, ako lang. So nakakatamad, nakakaantok," Ortaliza said.
For those who stay with family, working from home could be a challenge because of distractions from children and other obligations, she noted.
"At any moment pwede ka kalabitin ng family members mo, or if meron kang anak, kailanganin ka ng anak mo, di ka makaka focus. You have to step away from your computer," she said.

This is especially true for women, who still did most of the care work at home even during the pandemic.
A 2021 survey commissioned by Oxfam Philippines showed that despite the pandemic forcing families to stay at home, women spent up to 13 hours a day on unpaid care work compared to only eight hours for men.
The work from home set up has worked well for many in the BPO industry, which suffered no loss of productivity, according to Emman David, co-convenor of the Alliance of Call Center Workers.
David said the number of workers in the information technology and business process management sector increased to 1.4 million and the industry's reported earnings rose to $29 billion in 2021.
"So that is something that you know proves that the work from home set up works," David said.
It doesn't just benefit the companies which get to save on rent, it is also good for workers' productivity and well-being, he said.
Workers are well-rested because they don't have to wake up extra early and battle with horrendous traffic to get to their office, especially if they live far from their workplace.
Melencio, a co-convenor of the ACW, said the extra time has allowed workers to attend seminars to upgrade their skills.
Happier employees also perform their duties better and are less likely to resign, she said.
"As long as the employees are happy, it shows: how they handle, how they communicate with customers, and it also shows in the metrics," she said.
Employers don't have to worry that the workers are not actually doing their jobs, as there are software and productivity tools that they could use to check workers' attendance logs and monitor their output, she said.
"Regardless of whether we're at home and on site, hindi madadaya ang employer namin. Ang software ngayon nag evolve na in such a way that they can monitor what we are doing," he said.
Melencio said some companies even require employees to keep their webcams on and focused on them while they are at home, and these take screenshots of them at regular intervals.
Still, some economic experts and businessmen prefer that workers return to the office in order to stimulate the economy.
Concepcion, who is also the Private Sector Advisory Council lead for jobs, said the departure of Philippine Offshore Gaming Operations would affect economic activity, which was why the work from home set up needs to be deferred.
"If we push for 100 percent work-from-home in the IT-BPO sector, this will greatly affect the economy, especially now that we are seeing more turbulence due to the Russia-Ukraine conflict," Concepcion said in a statement in early October.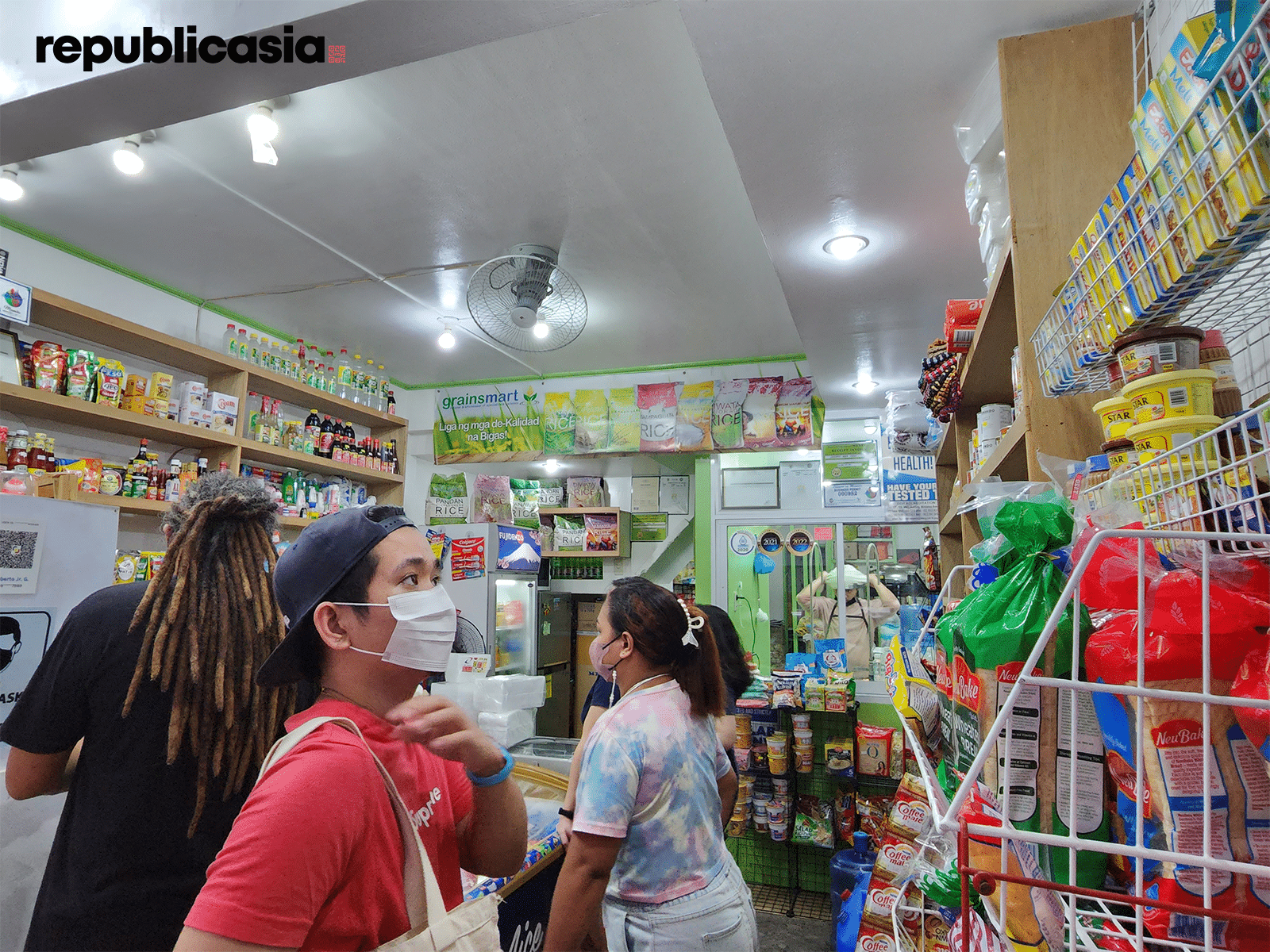 He wants more mobility in the fourth quarter of 2022 to ensure that the country's economic recovery would continue.
"We need people going out," he said. "If people don't spend, this will affect our economy. How will we attain the growth target that is needed to maintain our credit rating?"
The fourth quarter of the year is also crucial for micro, small, and medium enterprises, he said.
But David said the call for workers to return to offices is meant to benefit the big businesses who rent space in business districts, and not MSMEs.
Workers help MSMEs even if they stay at home as they buy from sari-sari stores, public markets, and carinderias near their homes, he said.
And while they may not be taking public transportation much, he said the traffic situation in Metro Manila is bad and has gotten worse since in-person classes resumed.
Go Negosyo founder and businessman Joey Concepcion wants to postpone the implementation of the work from home arrangements to next year, when prices have stabilized and mobility would not be as critical to the economy.
This means they're helping ease road congestion when they work from home, he said.
Besides, the government should be finding other ways to help the industry, he said.
"Bakit din pinapasa sa amin yung responsibilidad to stimulate the sectors of the economy like transportation. Who needs help? If they want to [help], they have many means of doing so like suspending the excise tax or repealing the oil deregulation law," he said.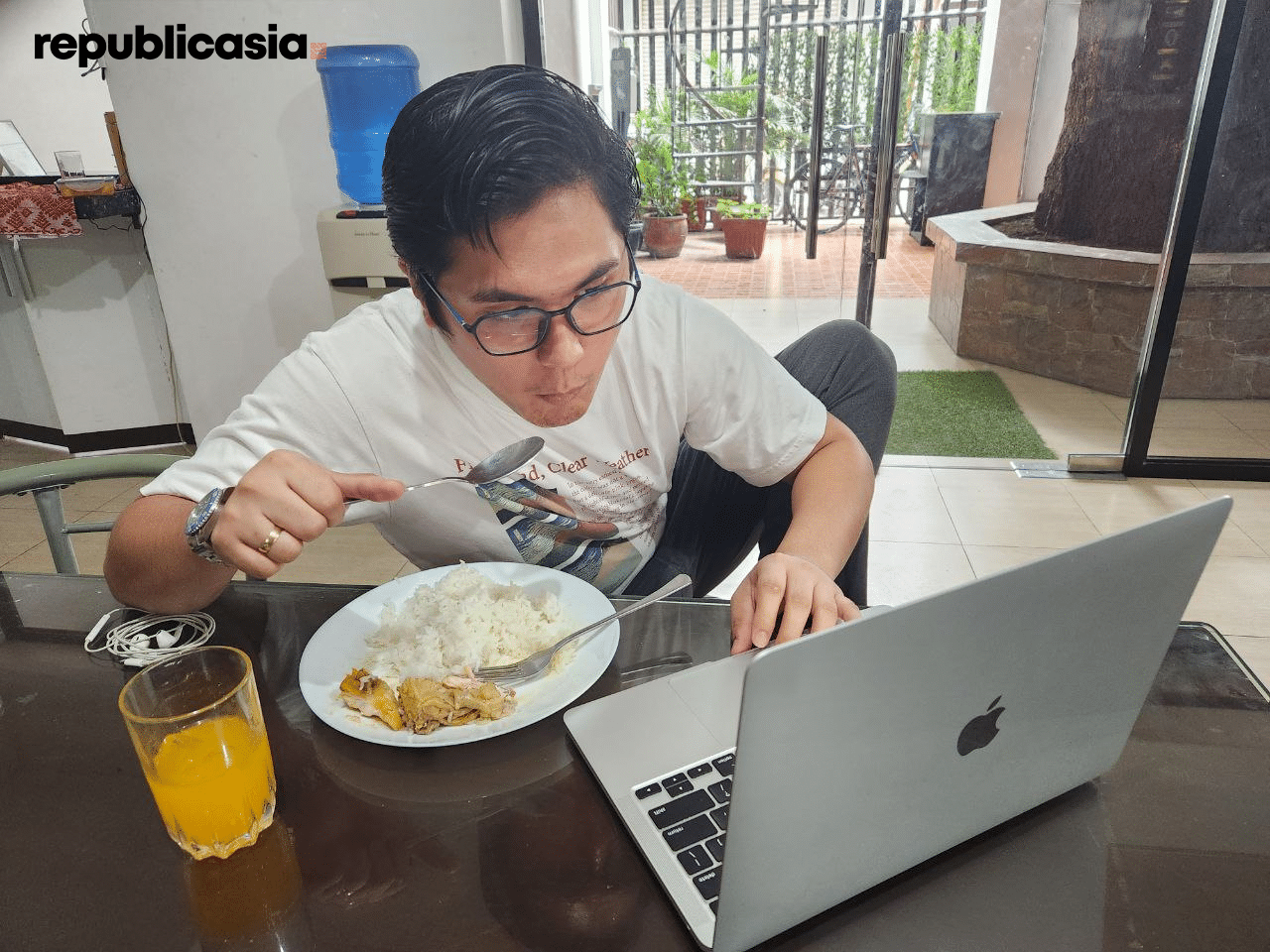 Luis Corral, vice president of Trade Union Congress of the Philippines, said the work from home set up allows businesses to cut down on their expenses as they no longer have to spend on electricity and other operational costs.
"And given the situation we are in right now, where electricity cost in the Philippines is highest in ASEAN and sometimes higher even than Japan, this could create a range of options for corporations to look at the work model, their business model of working from home, of encouraging workers to work from anywhere including co-working spaces," Corral said.
The remote work set up also cuts down on incidents of office intrigue and office politics, which could hamper productivity, he said.
The ACW is pushing for the work from home set up to be a permanent option for workers in the BPO industry.
Melencio said that personally, she would look for another job that would allow her to work from home if ever she is forced to return to the office, and she is not alone in this thinking.
But a hybrid set up, where workers divide their time between home and the office, could be a compromise, she said.
The Fiscal Incentives Review Board has allowed Information Technology and Business Processing Management or BPO firms in economic zones to adopt up to 100 percent work from home arrangement and still enjoy tax incentives.

They would just have to shift their registration from the Philippine Economic Zone Authority to the Board of Investments.
This comes amid a call from some BPO workers to retain the remote work set up.
The scheme has been working, and there's no reason to cut it short, said David.
"So if it's not broken, then why fix it? If we have proven in the past years that the work from home set up works, bakit natin kailangan ibalik sa face to face onsite?" he said.
Workers' choice
At the very least, workers should be given a choice if they want to be in an office or not, he said.
"Ang position namin is kung sino yung gusto mag work from home, payagan mag work from home," he said.