END of an era for some ice cream lovers out there.
International ice cream chain Baskin-Robbins announced Saturday that it would be closing down its Philippine operations this year after eight years.
The American-based ice cream company said in a Facebook post that it would permanently shut down its operations on December 31 this year.
Baskin-Robbins did not disclose why the company decided to pull out its Philippine operations. But it will be remembered that some ice cream fanatics hinted at the company's looming shutdown after the shortage of ice cream supply trended online.
However, the ice cream parlor added that they will offer promos from November 26 until December 31 "as a gesture of thanks" to all the customers who patronize the famous ice cream firm.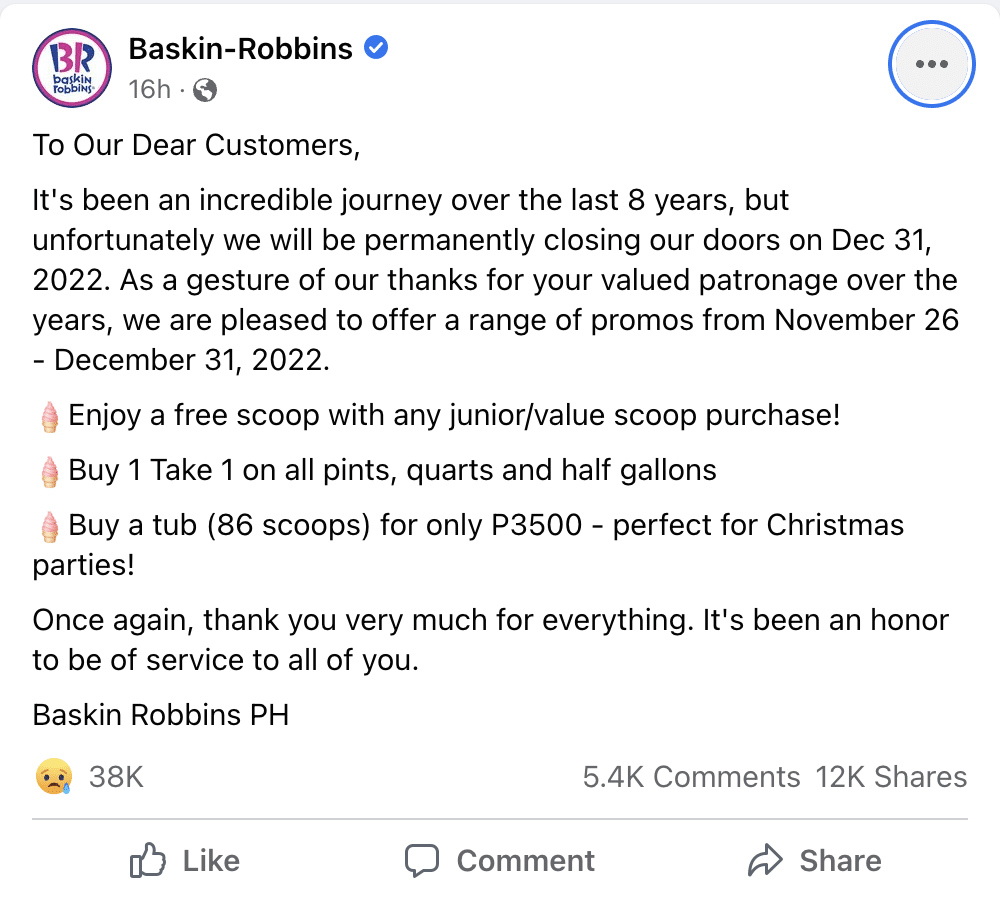 "Once again, thank you very much for everything. It's been an honor to be of service to all of you," Baskin-Robbins said.
Not so cool, right? What Baskin-Robbins flavor are you going to miss?
Hurry up and get the last scoop.