LEADING short form video sharing site TikTok will be launching an esports-focused reality show this June that will showcase the journey of amateur gamers who want to make it big in the industry.
TikTok's The Greatest Gamer is a gaming content series and competition that will feature 10 amateur Mobile Legends: Bang Bang (MLBB) players who are dreaming of playing in the international esports ring.
The reality show will officially run on the social media platform starting June 28. Players will compete in a winner-takes-all three-week long tournament.
All gamers across the country may audition for the show.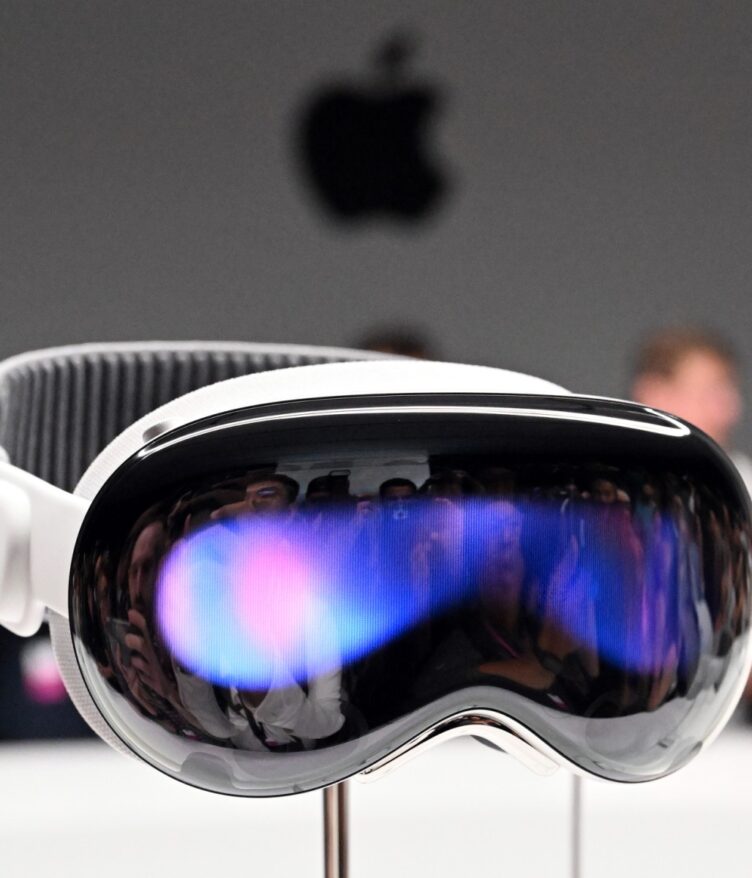 Apple has unveiled its first mixed reality headset, challenging Facebook-owner.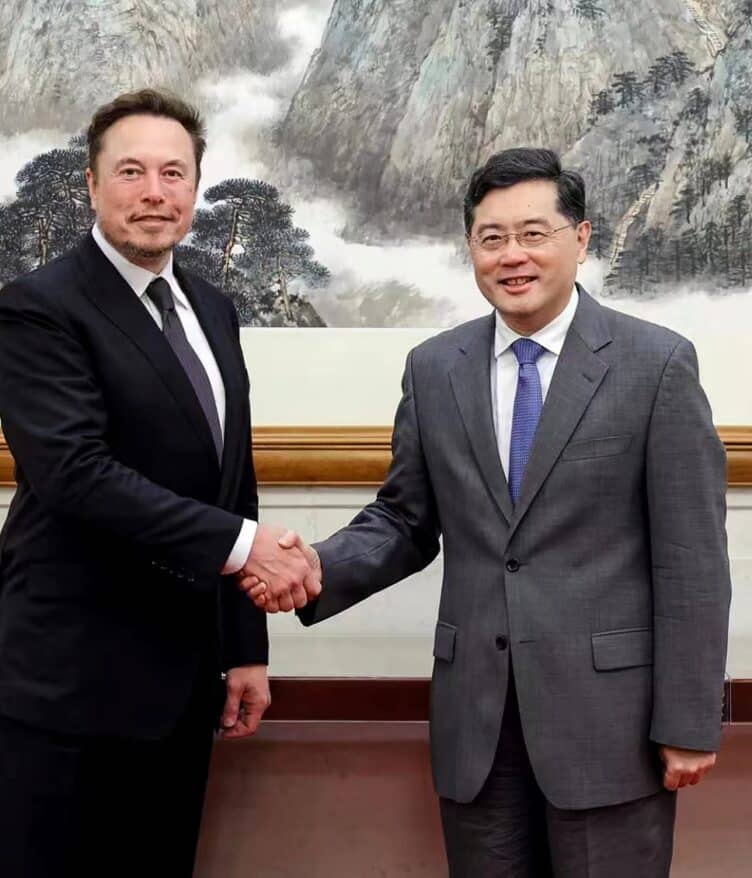 WASHINGTON, United States– Top Chinese officials told Elon Musk about plans.
Inflation, or the pace of increase in the prices of.
"Any amateur gamers, aspiring professional gamers in the Philippines are being encouraged to create an entry and submit that entry to be in the running to be selected as one of the 10 contestants," said Vanessa Brown, TikTok's Director for Business Development in Asia-Pacific.
"We really wanna tell the stories of the amateur gamers in the Philippines. We wanna really provide a window on TikTok to show what the journey looks like," she added.
The Greatest Gamer Philippines is a partnership between TikTok, Smart Communication, Smart Omega ESports, Samsung, and Grab Unlimited.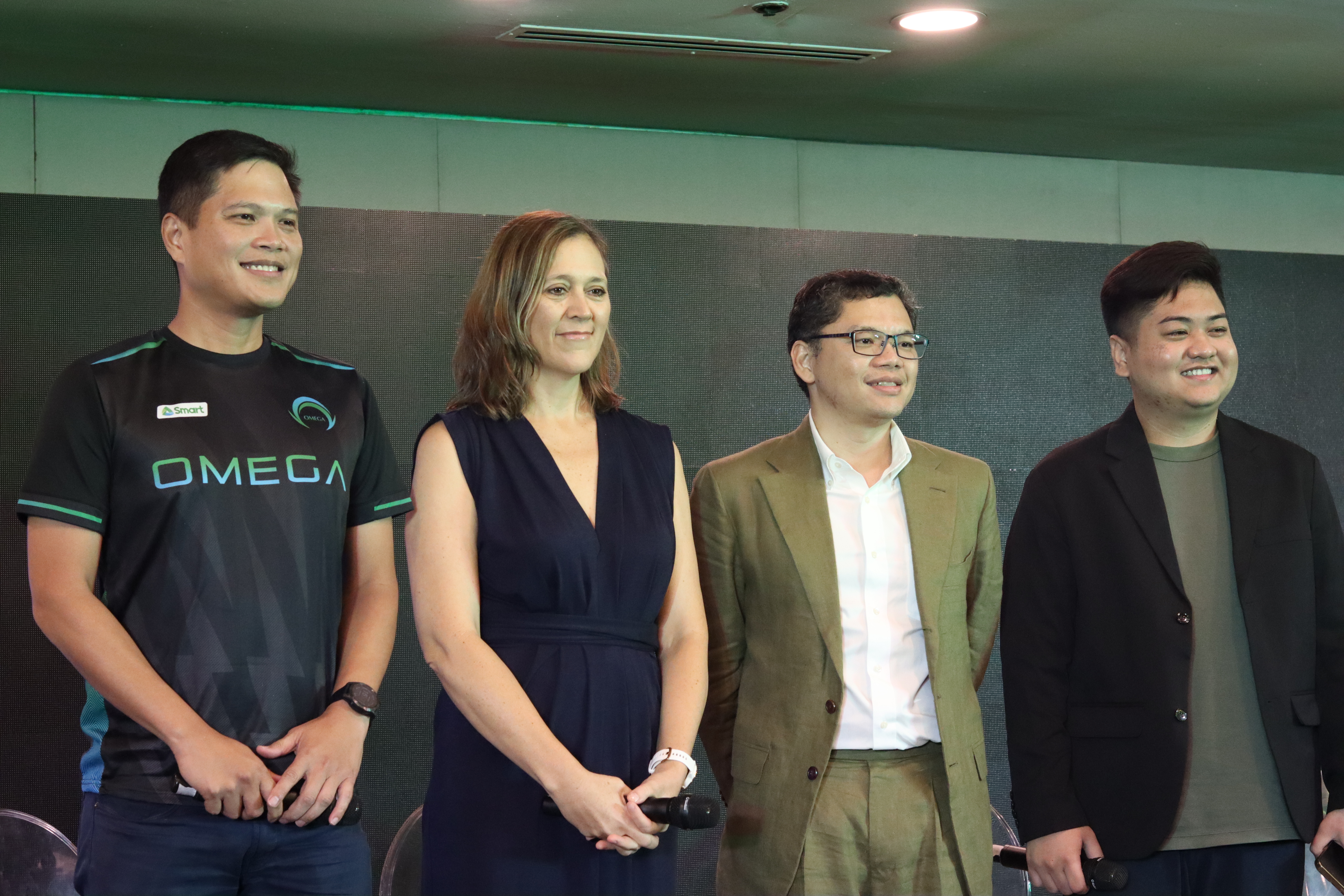 In photo: (from left to right) Jude Turcuato, First Vice President and Head of Sports at PLDT; Vanessa Brown , Director, Business Development Asia-Pacific at TikTok; Lloyd R. Manaloto, First Vice President and Head of Prepaid Content at Smart Communication, and Harry Leonardo, Esports Marketing Head at MOONTON Games | Photo by Sandrey Reyes / republicasia
A glimpse of The Greatest Gamer Philippines
According to Brown, the presence of the Philippine gaming community has been notably growing on TikTok. She said that there has been a massive number of gaming content being produced and consumed on the platform.
Because of this, the company wanted to support the Filipino gaming community on TikTok by hosting a program that would showcase the amazing talents of undiscovered MLBB amateur players.
TikTok also wants the reality show to be an avenue to help audiences understand what it really means to become a professional esports player.
"What we're trying to really showcase and provide a window to the millions of people here on TikTok is to understand what it takes to become a pro esports player. It's not just hours and hours of playing esports, or hours and hours of gaming," said Brown.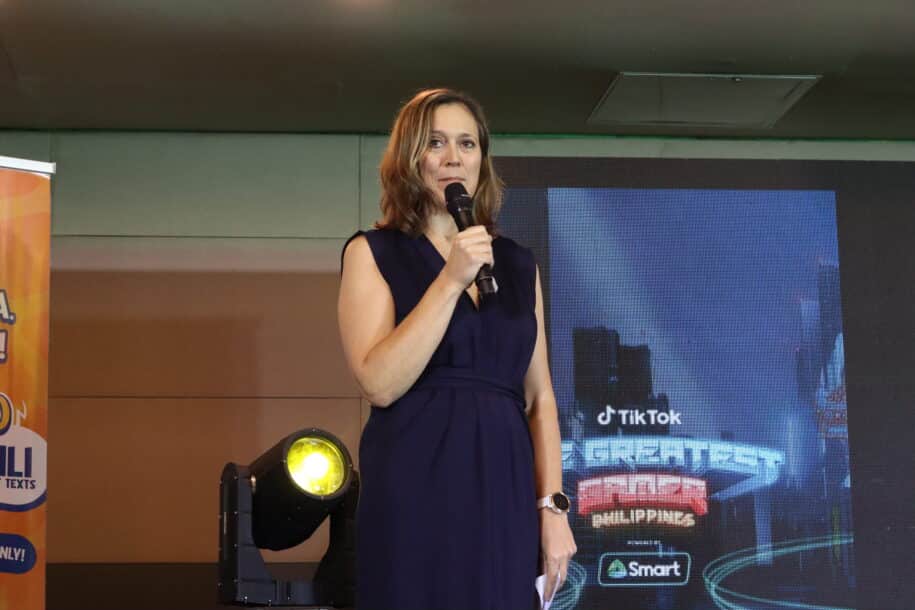 In photo: Vanessa Brown , Director, Business Development Asia-Pacific at TikTok | Photo by Sandrey Reyes / republicasia
She also said The Greatest Gamer is a program that will support the esports community and narrate the stories of contestants while also making entertaining content for the general Filipino TikTok users.
During the three-week run of the reality show, TikTok users can enjoy a variety of gaming- and entertainment-focused content, including regular MLBB tournaments that will be livestreamed on the app, bio content that tells the story of each contestant, and other backstories that recount their passion for the gaming industry.
The reality show will be held in a villa somewhere in Metro Manila, where the 10 contestants will stay for three whole weeks until the Greatest Gamer Philippines chooses its first winner.
The prize
There will be several elimination rounds throughout the competition. The grand winner of The Greatest Gamer Philippines will receive a cash prize of P250,000 and an exclusive contract with Smart Omega Esports.
If the reality show's champion would be deemed better than Omega's Liquipdia Mobile Legends team, they could become part of the team's official members, said Jude Turcuato, the First Vice President and Head of Sports at PLDT.
The winner will also have the opportunity to be part of the official lineup for MLBB tournaments here and abroad.
"If the player chosen for The Greatest Gamer is greater than some of our players, we will choose the greatest player from The Greatest Gamer," Turcuato said.
In photo: Jude Turcuato, First Vice President and Head of Sports at PLDT and Vanessa Brown , Director, Business Development Asia-Pacific at TikTok | Photo by Sandrey Reyes / republicasia
How to audition
Brown said all amateur MLBB players aged 16 and above are welcome to submit their video entries using the social media platform.
Auditions will be held on TikTok and aspiring contestants will have to upload their videos using the official audition filter. They will also have to use the official hashtag #TheGreatestGamerPH and tag the reality show (@thegreatestgamer) and Smart's (@smartcommunication) TikTok accounts.
The audition will run from May 24 to June 14, while the announcement of the list of official contestants for The Greatest Gamer Philippines will be on June 26.
Brown said the show will be looking for contestants who possess great game-playing ability and those who have stories to tell and entertainment value to bring.
MOONTON Games Esports Marketing Head Harry Leonardo said the reality show will focus not only on the contestants' gaming skills, but also on their personalities and character as they interact with their team.