The P-Pop sensation SB19 once again made a history for being the first Filipino and Southeast Asian artist to be nominated under the Top Social Artist Category in Billboard Music Awards and become one of the Top 10 of Billboard 50 weekly and year-end charts.
Philippine Consulate General Neil Ferrer congratulated the Filipino boy band as they visited the Sentro Rizal San Francisco and participated in the presentation of "Sulat Baybayin: A CalligraFilipino Exclusive With SB19."
"As we speak, SB19 is back on the Billboard's Trending Hot Songs with their song WYAT at No. 4, surpassing BTS and Justin Bieber," Philippine Consulate General said.
SB19 was also commended for its support for advocacies that uplifts the Filipino spirit, music and culture by Consulate General Ferrer.
"Indeed, through their sheer creative talent and authentic connection to their legions of followers, SB19 has transformed the Filipino music scene and represented the Filipino youth well to the world," he said.
Subsequently, SB19 attended the Filipino American Community in the Bay Area for the "Sulat Baybayin " event, presided by CalligraFilipino creator and 2022 NCCA, Taipan Lucero.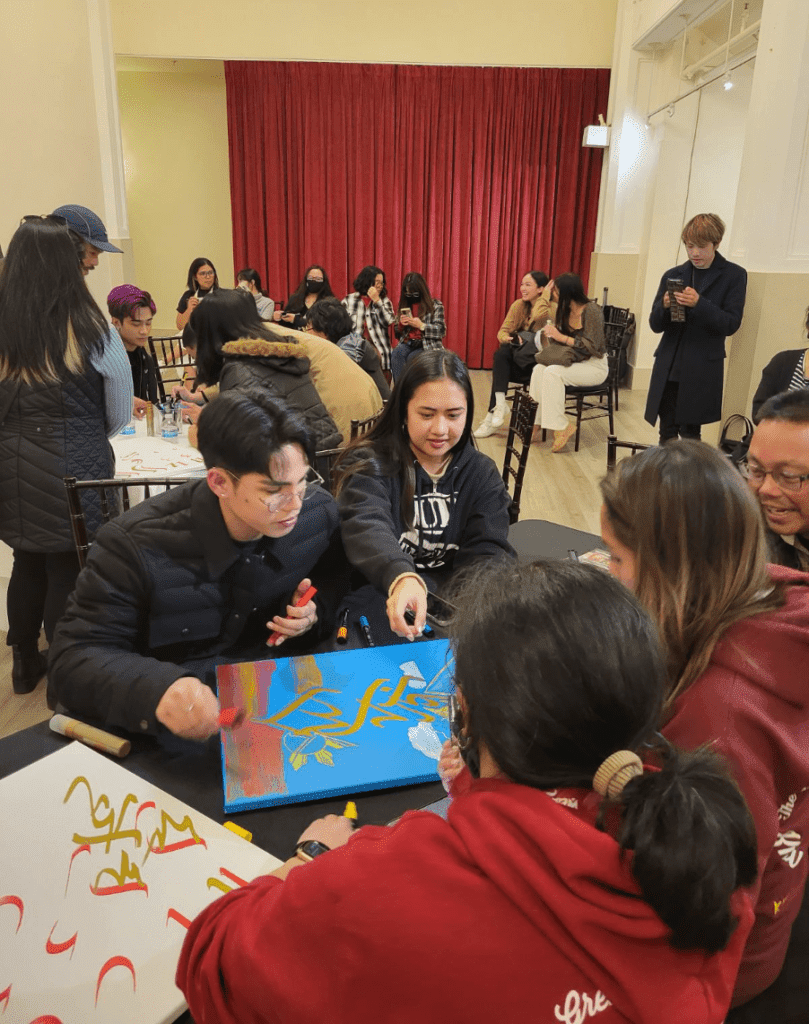 SB19 members Pablo, Josh, Stell, Ken, and Justin enjoyed participating in CalligraFilipino art challenge and they were assisted by some of the Filipino American Community members
During the art-making activity, SB19 boasts the Filipino culture and pride including the baybayin translations of Filipino words "Pilipino," "bayani, "kapwa," "kaisa," and "puso."
As a token of gratitude for their visit, SB19 was given a certificate of appreciation with souvenir items from the Filipino Heritage Night of Major League Baseball's San Francisco Giants.