AMID the significant increases in the prices of goods and services, having just one source of income is no longer enough to cover the living expenses of a typical Filipino family and to avoid poverty.
This is what prompted 33-year-old working mothers Ezel Missy Marimon and Niña Rhosher Dimailig to juggle multiple jobs, on top of their responsibilities at home.
Marimon has been selling various items online such as food, clothes, and skincare products. She also offers electric bike-sharing services to elementary school students.
Dimailig, on the other hand, works as a freelance event producer for logistics, technicals, and coordination. On the side, she serves as an associate producer, production assistant, and on-cam talent on digital and television shows.
But how many jobs should a Filipino worker have to provide for his or her family's everyday needs? This will depend on where they live and how big their family is.
Two or more jobs
Dr. Juan Antonio Perez III, former executive director of the Commission on Population and Development (now known as the CDP), said in May last year that many Filipinos need to have at least two to three jobs to prevent them from sliding into poverty.
This was based on the study of the UP Population Institute conducted, funded by the CDP and United Nations Population Fund.
Perez, who is now the vice president of the Forum for Family Planning and Development, said that the need for two to three jobs still applies up to now.
The ideal situation is that only one beneficiary will be supported by one working member of the family for them to survive, unless the latter has a good paying job or multiple jobs.
"In NCR (National Capital Region), you probably need two jobs if you have two children. If you have one child, one job might be enough," Perez said.
But the need for at least two jobs only applies to those in the metro and in Calabarzon. For those living in other regions, the number of jobs they would need could be higher based on the minimum wage of the location.
One example is the Bangsamoro Autonomous Region in Muslim Mindanao (BARMM).
"[T]he worst case is in BARMM. While minimum wage is just enough, the wages that they get are just enough for the worker to support him or herself only," Perez said.
"If you have a child, you have to get a second job. If you have another child, a wife, you need four jobs in BARMM to support your family," he added.
Life of a 'raketera'
Marimon and Dimailig are not new to the world of side hustling.
Marimon has been financially resourceful ever since she was in elementary school. Even at a young age, she was quick to find a way to earn extra money for her school expenses by selling stickers, stationery items, and paper toys like "teks" and "pogs" that were popular among children in the '90s and early '20s.
"Hindi kasi sapat 'yung baon ko nung mga elementary. So, kailangan kong konting raket-raket lang pambili ng mga juice, ganon," she shared.
She grew up with separated parents, and the only provider was her mom. To provide for her and her sibling, their mom decided to work abroad.
But her mom's employer was not a good one and she did not earn enough, so her grandparents had to step in and shoulder her and her sibling's school fees.
Her mom tried her luck again in other countries, but to no avail.
"Hanggang sa high school ako, lalong gumrabe. Parang hindi na maganda na naman yung employer ni mama, 'yun yung sa Taiwan. Tapos hanggang sa puro utang na naman sila tatay," she said.
Marimon's aunt came into the picture and helped her earn her school allowance by selling barbecue.
"Yung tita ko, nagtitinda ng barbecue, sabi niya sa'kin, 'Gusto mo mag 10-percent? Para may pambaon ka?'" she recalled.
During that time, Marimon would go to school at 7 a.m. and come home at 3 p.m. She would start selling barbecue at 4 p.m.
"Ginagawa ko yung assignment ko habang nagtitinda ako ng barbecue. Ten percent non—kada isang libo, meron akong 100!" she said.
When she reached college, Marimon learned the ins and outs of online business. She started selling beauty products, like lipstick.
Meanwhile, her grandfather would give her early Christmas aguinaldo, which she would use as capital for her business.
"Ang purpose niya, para matuto daw kami na mag hanap-buhay. Kasi ang lolo ko, talagang business-minded," she said.
Marimon said that she was not able to apply for corporate work after she graduated from college because she got pregnant. What she did instead was continue the online business she started.
"Maliban sa pag-o-online ko, nagtutulungan din kami ng mag-asawa ko doon sa tindahan namin. Kaya everyday talaga, kailangan, parang palagi mong iisipin, 'Oh, hindi ka pwedeng magpahinga. Kailangan mayroon kang maipon para dun sa pagpapa-anak mo.' Kasi hindi naman pwedeng iaasa mo 'yun sa magulang mo eh," she said.
She has continued her online business until now, selling barbecue, skincare products and clothes she tie-dyed. She also has an e-bike-sharing service for grade school students.
The 'Rakitera Momshie'
Dimailig, who earned the moniker "Rakitera Momshie" from her colleagues, began taking a side hustle as a researcher for a Sunday variety show while she handled two other shows in ABS-CBN.
But her first side hustle did not last long as she got married and pregnant in 2014. She also chose not to go back to her side job because of burn out.
"First time kong umiyak non kasi grabe yung pagod. Gising ka non simula Saturday ng tanghali hanggang umere sila," she recalled.
She thought that it would be hard for her to secure a job again in the media industry after she left, which was why she looked for another non-media job opportunity. She was preparing to become a teacher, but it seemed that fate had other plans for her.
She already had teaching units when she received a job offer as a production assistant for a celebrity show in ABS-CBN. She immediately grabbed the opportunity in 2015, even if it had only been a month since she gave birth to her child.
In 2017, she had to have side jobs in events while handling her regular TV show after her husband's business suffered a financial loss.
Three years later, another big challenge came her way when ABS-CBN had to lay off its workers in 2020 due to Congress' non-renewal of its franchise.
"Lahat gumuho ang mundo. Sabi ko, 'Paano nga kaya 'to?' So, nag-ibang landas ako non," she said.
Dimailig ventured into online business, selling face masks and face shields, among others. She also got into a multilevel marketing business (MLM) for extra income.
Her full attention was on her online business, and then she got an offer to be an associate producer in an event. Since then, more production opportunities came her way, and she grabbed them.
"Sinasabi nila na, 'Kaluluwa ka ba?' Kasi kahit saang shows nga tumatawid ako kasi kaya kong mag-technical, kaya kong mag-logistics, kaya kong mag-coordinate," she said.
While doing multiple jobs in the media and events industries, she is also handling her other businesses, such as van rental and logistics, with the help of her husband and other family members.
"Supplier na rin pala ako, may van kami, may antigen kami. Parang one-stop shop nga raw ako," she said.
Balancing multiple jobs
Time is gold for Marimon and Dimailig, which is why every second is well spent.
Marimon usually starts her day at 4 a.m. by preparing food for two children, whose classes start at 5 a.m. and 7 a.m.
While her children are at school, she has to prepare everything she needs for her barbecue business because she has to be ready by 8 a.m. for online orders.
At 11 a.m., she would fetch her youngest child from school and then deliver orders. At 1 p.m., she would accept online orders again.
After fetching her other kid at school, she will then begin her live-selling of clothes and skincare products until 4 p.m.
"Kasi 4 p.m., pang dinnertime na. Ayan na yung mga bumibili ng pulutan, hanggang 10 p.m. 'Yung 10 p.m., syempre maghuhugas ka pa, yung mga kailangan ng mga bata. Habang nagtitinda ako, nag-aaral na kami nung bunso tsaka nung panganay," she said.
This is Marimon's schedule from Monday to Saturday. But even on Sundays, her online business continues.
"Sunday kasi, whole day kaming nagde-deliver. Puro food. Walang pahinga. Tapos, paminsan, gumigising akong 8 a.m., magla-live ako hanggang 9 a.m. pero umaabot minsan 10 a.m.," she said.
Her husband, meanwhile, receives the orders and delivers the items.
Like Marimon, Dimailig does not have weekends for rest since events usually happen on Saturdays and Sundays.
"Nagkakaroon [ng day off] 'pag walang ganap, pero kapag meron, sunod-sunod din talaga," she said.
But unlike Marimon, Dimailig does not have a fixed working schedule as it usually depends on the show and event she is handling.
"Depende siya, pero usually puyatan. Tapos minsan kasabay pa non, nagco-coordinate ka pa ng ibang show," she said.
For individuals like her who have multiple jobs, time management, being focused at work, and the ability to multitask are very important, she said.
"Nung naging freelance ako, sobrang naging importante sa'kin ang oras na lahat kaya mong pagsabay-sabayin basta kaya mo," she said.
2-3 jobs not enough
The two mothers have two children each and are living in CALABARZON, but having two to three jobs is not enough for them. They have to juggle at least four jobs to cover their living expenses and other necessities.
Among the expenses Marimon and Dimailig have to shoulder are their children's tuition fees and other school-related expenses, and food, water, electricity, and internet connection bills.
"Ang bigat-bigat ng expenses sa pagkain. Kulang na ang isang libo," Marimon said.
Her P1000-budget lasts for one to two days, and includes the meals that the kids bring to school. Adding to their monthly expenses is the Homeowners Association fee in their subdivision that costs P500.
In Dimalig's case, she pays not only for the household expenses and her children's tuition, but also the medications costs of her daughter who has been diagnosed with Type 1 Diabetes.
"Siya yung isa sa dahilan bakit mas grabe ako rumaket ngayon, na hindi kami pwedeng mawalan kasi para sa kanya," she said.
Her daughter has to be injected with insulin every day and replace the continuous glucose monitor attached to her every two weeks.
Living wage as standard wage
Minimum wages in the country are currently below support level and might not be enough for a family to have savings, Perez said.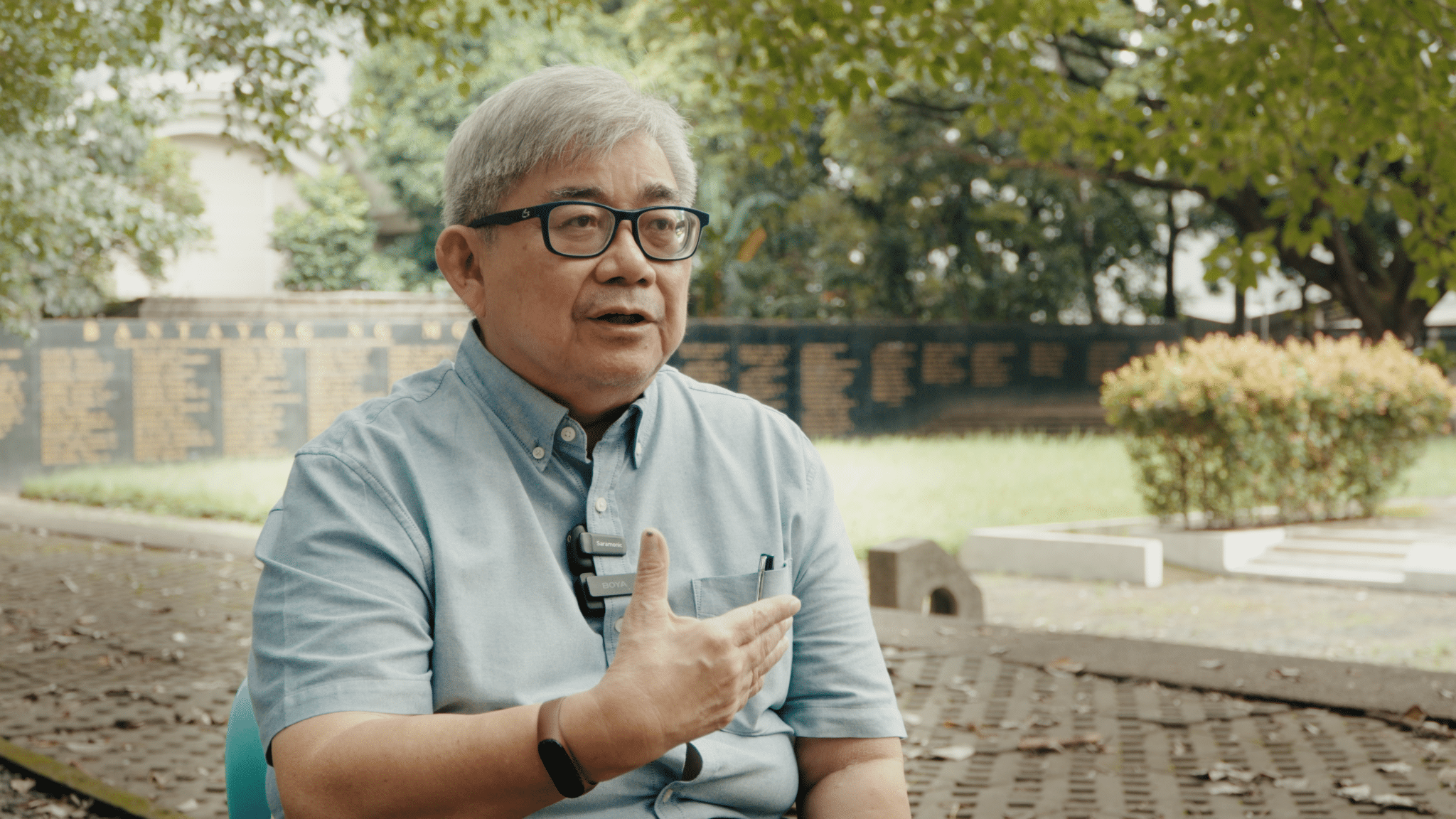 "What we are looking at is we hope that the families will have enough so that they can save for education, a house, a car etc. Otherwise, you just have enough to survive," he said.
"The minimum wage here in this country is just a survival wage. But what we wanted in the commission was a living wage," he added.
According to the website of the National Wages and Productivity Commission, the minimum wage rate in the private sector in 17 regions in the country are as follows:
Metro Manila – P573 to P610
Cordillera Administrative Region- P400
Region I – P372 to P400
Region II – P415 to P435
Region III – P384 to P500
Region IV-A – P385 to P520
Region IV-B – P329 to P355
Region V – P365
Region VI – P410 to P450
Region VII – P415 to P468
Region VIII – P345 to P375
Region IX – P338 to P351
Region X – P378 to P405
Region XI – P425 to P443
Region XII – P369 to P390
Region XIII – P350
BARMM – P306 to P341
A living wage means that a worker can support not only themselves, but also their partner and their children, while still having savings.
Perez said the goal of the Philippine government is that each family will have a dividend enough for themselves and have savings to afford a good education, travel, a car, and a house.
This was why it came up with Ambisyon 2040 in 2012, which sought to give a living wage of around P120,000 to Filipinos, he said.
Unfortunately, he said that the country continues to deal with the issues of poverty and low minimum wage, which keeps the population "unable" to reach the country's ambition.
One of the ways in which the government sought to address poverty was by managing the population.
Perez noted that In 1970, the Commission on Population was set up because the government believed the problem was that the country had too many people and too many children.
More income needed for large families
CPD deputy executive director Lolito Tacardon told republicasia that having a large family has a direct implication on an individual's capacity to earn. He agrees that families with more members need to have more sources of income.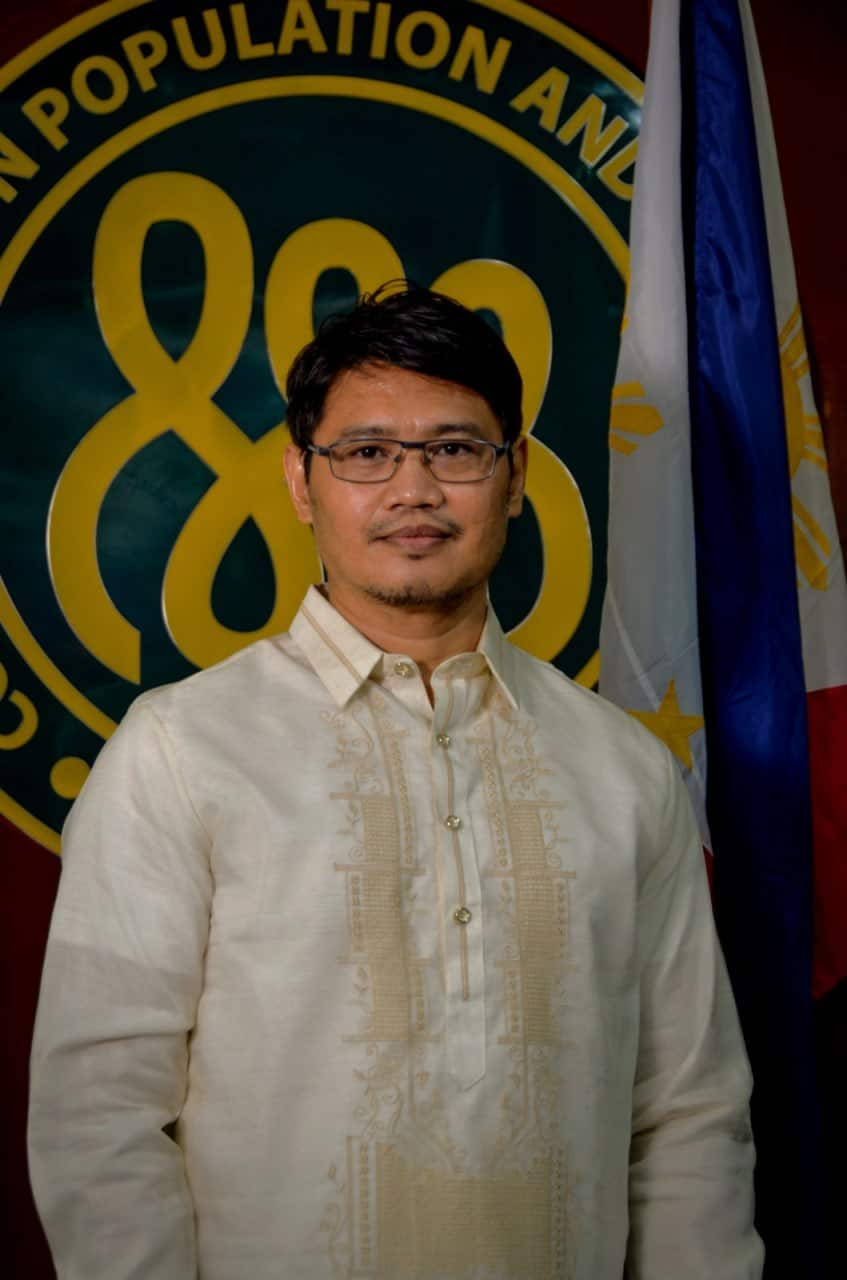 "'Pag tinitingnan mo kasi yung typical Filipino family, lalo na yung sabihin nating below the middle-income families, talagang kulang if they are living within the minimum wage," Tacardon said.
Given the minimum wage in the country, workers may have a hard time covering the welfare and the basic needs of their family with only one source of income, especially if they have more than one child.
But juggling multiple jobs may not be feasible for all workers.
"Ang problema lang kasi diyan is even yung minimum wage would require yung eight hours per day to work. Wala ka na ring other source of income na magagawa because of that requirement," he explained.
Tacardon said the country's total fertility rate has declined, which is a "success" for the Philippine Population Program. However, it is still high among poor households.
He highlighted the importance of government intervention to ensure that poor families or those with low levels of socioeconomic conditions have access to family planning services so that they could manage their family size.
Meanwhile, Perez said economic and other policies should catch up with the current "sustainable population."
"The support ratio is keeping people behind. Our wages are too low and the opportunities are limited, particularly for women and young people," he said.
"Families are about the right size. But the economy is not healthy," he added.
Side hustles continue
With low minimum wages in the country, many Filipinos are opting to take on multiple jobs even if it means that sacrifices have to be made.
For the two moms, it is their quality time for their family and for themselves that have fallen by the wayside.
"Wala akong time talaga dito sa bahay," said Dimailig.
The most she can enjoy is one to two hours at night with her kids.
"Ano lang ako sa bahay, financer. Pero 'pag nandito naman ako, meron naman kaming bonding sa gabi, one to two hours. Magti-TikTok kami ni Yuna, si Yuan papakita mga drawing niya, magku-kwento siya ng mga nagagawa niya sa school," she said.
Marimon also admitted that she doesn't have a lot of time for her kids' playtime.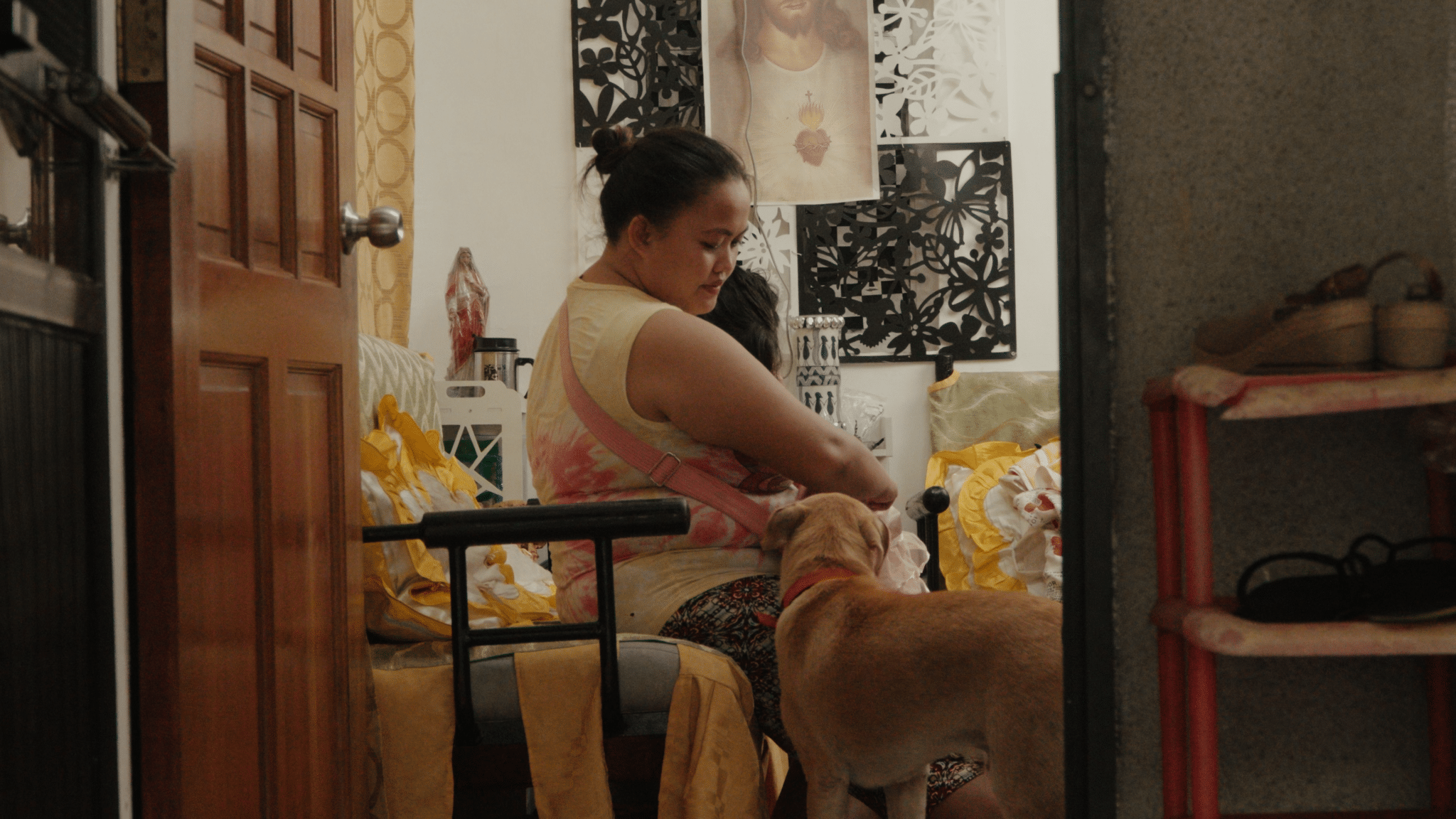 "Paminsan nga, sinasabi nila, 'Puro na lang ba ganito? Araw-araw na lang?' Kahit Sunday, walang Me Time," she said.
Still, the two moms do their best to look for opportunities to carve out time for their kids.
However, they don't see themselves stopping their side hustles and will continue working on multiple jobs. After all, all their sacrifices are for the sake of their families, they said.
"Kaya ako nagpapaka-rakitera ngayon kasi syempre, kailangan kong mag-invest para magkaroon ako ng passive income in the near future. Kasi nakakapagod din naman na hanggang 50 ka nagtra-trabaho ka ng bonggang-bongga," Dimailig said.
Government should step up
Workers taking on multiple jobs should not be the only solution to avoid poverty. The government must take part in solving the problem by thinking "strategically," according to Perez.
He suggested that the Philippines invest in good education and health, just like what other countries did.
"For example, India. They focus on IT. The government invested in the education system so India now has a good area for IT. The Koreans, they invested in education in production of engineering etc., so now they have many companies producing cars, TV," he said.
He noted that the Philippines has a lot of job mismatches, where people are trained for a certain skill for which there is little demand.
The country also needs to invest in jobs to improve the social conditions of poor people.
"That means focusing on universal health care, achieving equity in the health system, achieving better wages, and coming up with social programs that fill in the gaps. Ang tawag diyan ay social protection program," he said.
The social protection program should include initiatives dedicated for teenage moms and pregnant women, he added.
Tacardon said that the CPD is closely working with other government agencies for the Philippine Population and Development Plan of Action, which aims to optimize the increasing working-age population.
He also mentioned the need to address remaining population issues such as high incidence of fertility among the poor and those with low levels of education.
Dreams
Marimon and Dimailig are working hard because of the dreams they would like to achieve for their families and for themselves in the future.
For Dimailig, she hopes that her and her family's life would be more stable once she reaches 50.
"Gusto ko lang ng stable na nag-aaral yung kids, meron akong simple na condo or may business ako na tuloy-tuloy, yung van rental," she said.
She also hopes to establish her own production house.
Marimon, on the other hand, said that she only wants her children to finish school and find good job opportunities so that they won't have to experience what she went through.
"Sana sa kanila, mag-upgrade. Hindi na 'yung sobrang dami [ng trabaho]. Kasi sa'min, kumbaga, ito naranasan mo na eh. Ganun kasi magulang eh, naranasan na namin, gusto namin sa mga anak namin, hindi na nila maranasan," she said.
Marimon is also looking forward to having time for rest.
"Sana makapagpahinga naman. Kasi yung sa health ko, hindi na rin pabata. Sana 'yon. Tsaka 'yung peace of mind," she said.