SPAIN recently made history as the first country in Europe to approve a law that allows paid medical leave for women who experience severe pain due to their monthly periods.
Spain's parliament allows women to take menstrual leave for three to five days.
The passage of the law is touted as a celebration of women's rights and welfare.
In Asia, the menstrual leave benefit is already in place in several countries and jurisdictions like Japan, South Korea, Taiwan and Indonesia.
In the Philippines, several lawmakers are pushing to accord the same benefit to women employees. Several bills were already filed before Congress.
The most recent one was filed by Cotabato Third District Rep. Ma. Alana Samantha Taliño-Santos.
Under House Bill No. 6728 or the proposed "Menstruation Leave Act," women can take a two-day leave every month due to premenstrual or menstruation tension. However, they will only be entitled to 50 percent of the compensation per day.
If enacted, it will be implemented in the private sector and government offices. Every female employee, except pregnant and menopausal women, will be covered by the proposed legislation regardless of the nature of their employment. However, female employees must at least have rendered six months of service, whether continuous or broken.
"Those who avail of the benefits of this Act shall be assured of security of tenure. As such, the exercise of this option by them shall not be used as a basis for demotion in employment or termination," the bill stated.
Under the measure, those who violate this law will be punished with a fine of up to P50,000 or imprisonment of 30 days to six months.
Periods aren't always easy
In her explanatory note, Santos explained the severe condition some women experience because of period-related symptoms.
Symptoms include heavy bleeding, painful cramps, nausea, vomiting, diarrhea, headache, fatigue, mood swings or irritability
"Menstrual symptoms are not something that can be ignored – for some women, the pain can be debilitating and the ability to focus on work all but vanishes," Santos said.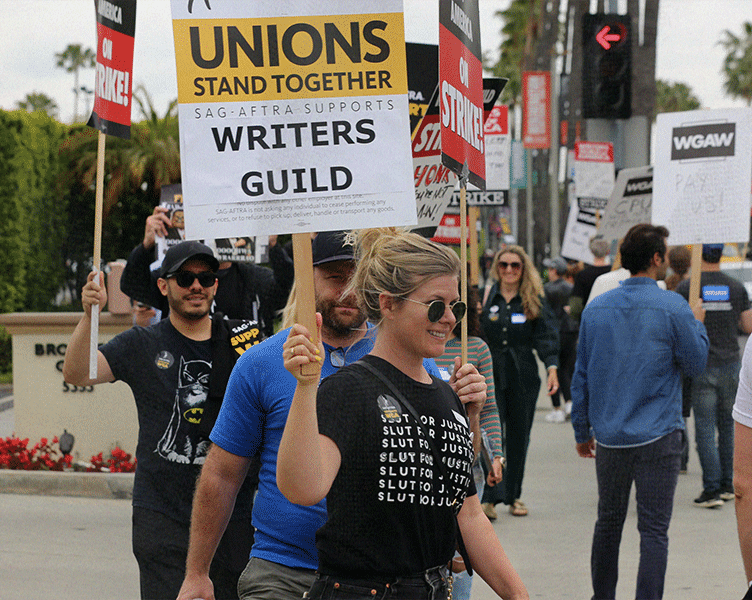 LAST September 27th, the writer's strike spearheaded by the Writers.
NO less than Eunhyuk of K-pop group Super Junior serenaded.
Apple on Monday said it is working to fix a.
Senate bill
A separate bill, authored by Sen. Ramon "Bong" Revilla Jr., is pending before the Senate.
However, instead of two days, Revilla's bill just seeks a one day menstruation leave every month. But the female employee will still get full pay during this day.
Under Senate Bill No. 1545 or the proposed "Sanitary Leave Act," those who violate the measure will face a fine of up to P100,000 or imprisonment of up to six months.
But while many may regard the proposed benefit as favorable to women, employers have an opposite view, saying it may lead to women being stigmatized at the workplace.
Menstrual leave: curse or blessing?
According to Sergio Ortiz-Luis, President of the Employers Confederation of the Philippines, making this measure a law may discourage businesses from hiring women.
Andami nang leaves ng female…maternity leave, yung Saturdays and Sundays. Wala nang natitirang tatrabahuing [araw] pagka-binigay mong lahat yung leaves. As a matter of fact, this is not helping women eh. They discourage people from hiring them" 

Sergio Ortiz-Luis
He also said it may not be helpful especially during this time where many businesses are trying to survive. If ever it would be enacted, he believes micro enterprises would suffer the most.
"May mga vacation leave, may mga sick leave, they can use them," he said.
Period leave rarely used
While menstrual leave has long been implemented in several countries, this benefit is rarely used by women.
In South Korea, where menstrual leave is part of their Labor Standards Law, only 19.7 percent of women used it in 2017.
In Japan, period leave was introduced in 1947. But a survey conducted by Nikkei in March 2022 revealed that less than 10 percent of women take menstrual leave as many were reluctant to avail of it when they have a male boss. Others do not want to burden their colleagues.