MISS Philippines, Celeste Cortesi, didn't make the cut to the Top 16 of Miss Universe 2022.
But Filipinos pageant watchers are still pinning hopes that two other contestants who made it will win the crown — Miss USA and Miss Spain.
Miss USA R'Bonney Gabriel has Filipino ancestry.
Miss Spain Alicia Faubel studied and worked in the Philippines, conversant in Tagalog, and made Philippines her second home.
Miss Universe 2022 Top 16
The Top 16 of Miss Universe are:
Puerto Rico
Haiti
Australia
Dominican Republic
Laos
South Africa
Portugal
Canada
Peru
Trinidad and Tobago
Curacao
India
Venezuela
Spain
USA
Colombia
Who is Miss Spain?
Alicia Faubel, a model and actress who was crowned Miss Universe-Spain in 2022, can speak Tagalog, many thought she is half Filipino.
"Maraming tsismis and rumors. Maraming tao,sabi, 'Ano? Half Filipina? May dugong Filipino?' Wala. Pero puso ko, Pinay," Faubel told Filipino beauty pageant vlogger Adam Genato in an interview.
She studied and worked as model in the Philippines for three years. Her fist exposure to acting was also in the Philippines. Steven Seagal's "General Commander" was filming in the Philippines and she was picked as one of the supporting casts in 2019.
After winning the Miss Universe-Spain, Faubel went back to the Philippines to train. Her gown and national costume during the preliminaries, were also made and styled by Filipinos — Leo Almodal, Ehrran Montoya and JC Morris.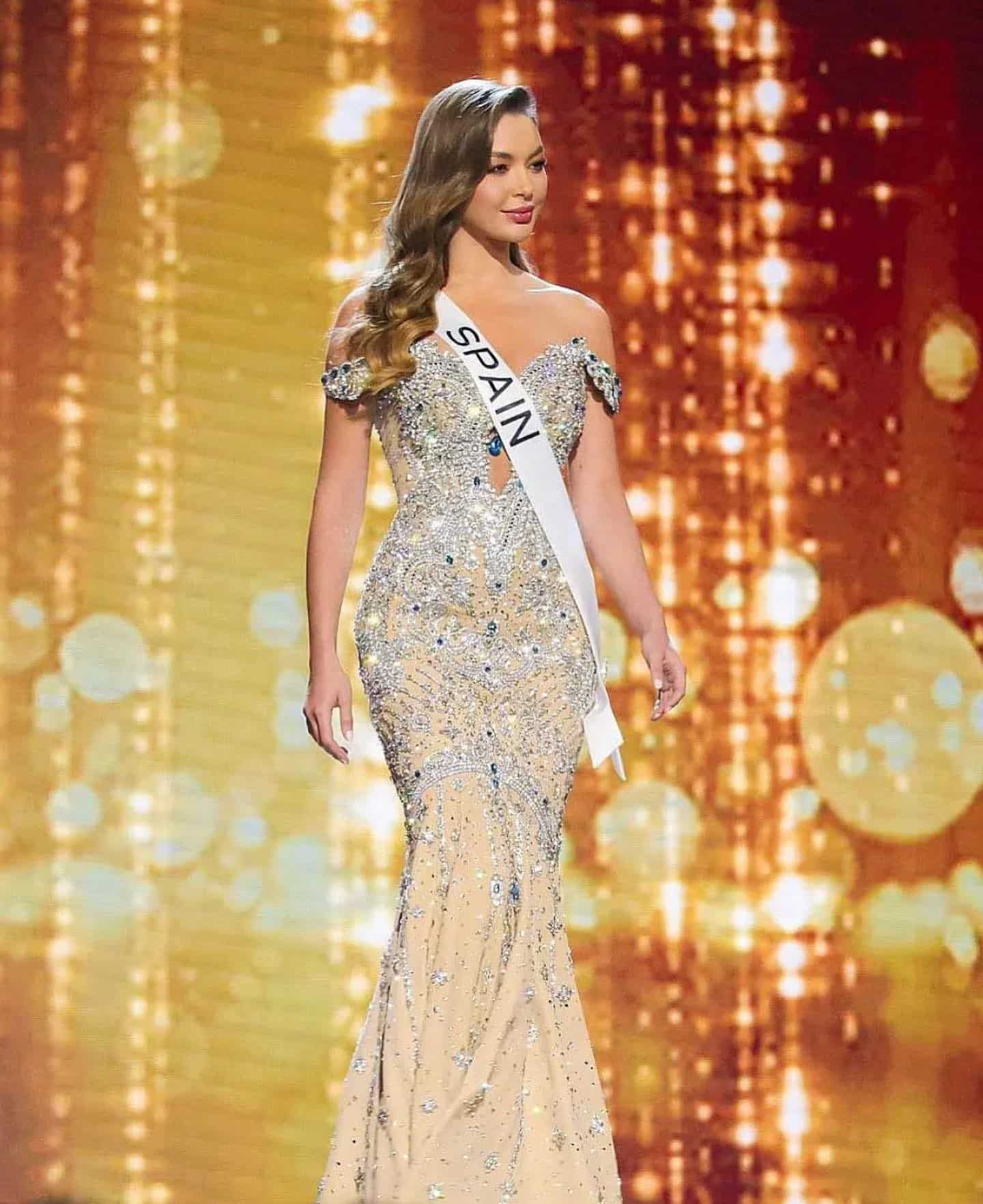 She initially had qualms about joining beauty pageants because of her notion that pageants are so focused about the outer beauty. So she does not have the years of preparing such as perfecting her catwalk when she joined the Miss Universe-Spain.
It all changed, she said, when she saw how Miss Universe embraced the body changes on Miss Universe 2021 Harnaaz Sandhu from India.
"Seeing how dealt with all the bashing about her body measurements, and the way she defended it, the way Miss Universe supports her, and the way Miss Universe said , 'This is not what we are encouraging. We are sad about you guys thinking she won Miss Universe because the way she thinks. The Miss Universe, the message they are trying to send, is completely opposite,'" Faubel said.
Who is Miss USA?
R'Bonney Nola Gabriel, a model and designer, is half-Filipina.
Her father is Remegio Bonzon "R.Bon" Gabriel who migrated to Washington at age 25 to study doctorate degree in University of Southern California.
Her mother is an American from Beaumont, Texas.
"When I was younger I kinda have an identity battle. I felt too white to be Filipino. And then too Filipino to be white depending who I was with or depending whose family I was with," she told Adam in a backstage interview.
"But now that I'm older and coming from a multicultural background is beautiful, it's opened up my mind,"
She said her Filipino family is "big" and "is all about love and have so much support."
Her Texan family from her mother's side may be "small" but they are "charming in a different kind of way."
Many Filipino-Americans rooted for Gabriel, many of them flew to New Orleans to show their support to her as well.
Gabriel's gown and national costume gown were also made in the Philippines. Filipino designer Patrick Isorena made the NASA-inspired national costume. While Rian Fernandez made her dark blue gown.