By Redentor Lagrimas Lebantino
Movie rating: ⭐⭐⭐⭐☆
MATILDA, the 1996 adaptation of Roald Dahl's novel of the same title, ticks every single criterion for a children's film classic. It centers on a little-girl genius who discovers she has telekinetic powers, utilizing them at the film's definitive battles against a bitterly-dysfunctional villain.
Matilda is the little girl who faces the challenge of being unwanted by her own parents, and of surviving the tyrannical abuse of Miss Trunchball—her school's headmistress and the film's iconic antagonist.
The film is a quintessential fantasy tale, where the innocence of a child endears and her struggles make room for drama. Matilda's isolation in a space she is supposed to call home leads her to a great adventure, evoking every ounce of sympathy.
From stage to screen
Matilda the Musical, which was first seen on West End and Broadway from 2010 to 2013, lives up to the legacy but with a more pronounced assertion of Matilda's cause. An engaging musical adaptation of Roald Dahl's work, the film keeps the DNA of a well-loved children's tale that finds a child surviving the pain of abandonment and eventually gaining the courage to fight a ruthless villain. The Matthew Warchus film builds much on this cause and makes sure its message is clearly conveyed.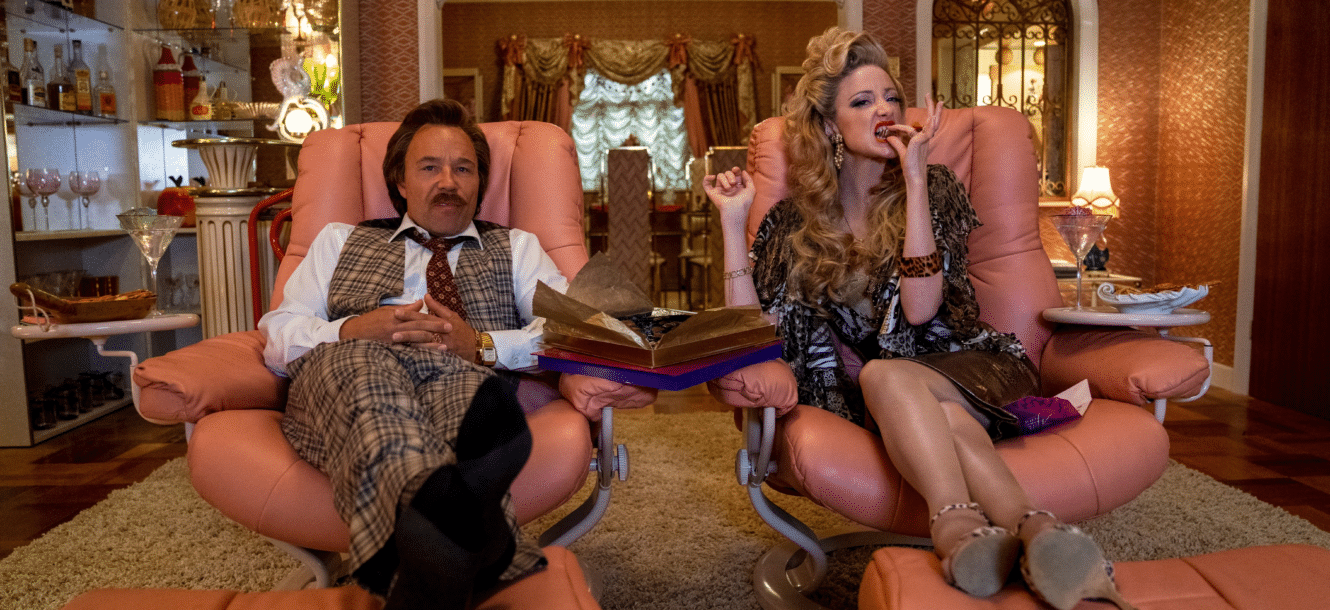 More empowered voice
The film's protagonist Alisha Weir as Matilda Wormwood assimilates a much more empowered voice when compared to the 1996 film, not only to seek her own freedom but to lead an eventual revolution among her peers. Her activism begins at home, where she is not only neglected by her parents Mr. and Mrs. Wormwood (Stephen Graham and Academy Award Nominee Andrea Riseborough) but also perceived as a boy. Matilda has to correct the label with intentional grit, waging her defiance against her father's disrespect of her identity.
Her fight for freedom stretches onto the learning space, where she meets and agitates Miss Trunchball (Academy Award Winner Emma Thompson). A despotic ruler of the Crunchem Hall School, Thompson plays the role of a cruel headmistress.  Matilda's entry to the learning institution sends Trunchball into a crazy meltdown, forcing the kids to find their own voices and stand up for themselves.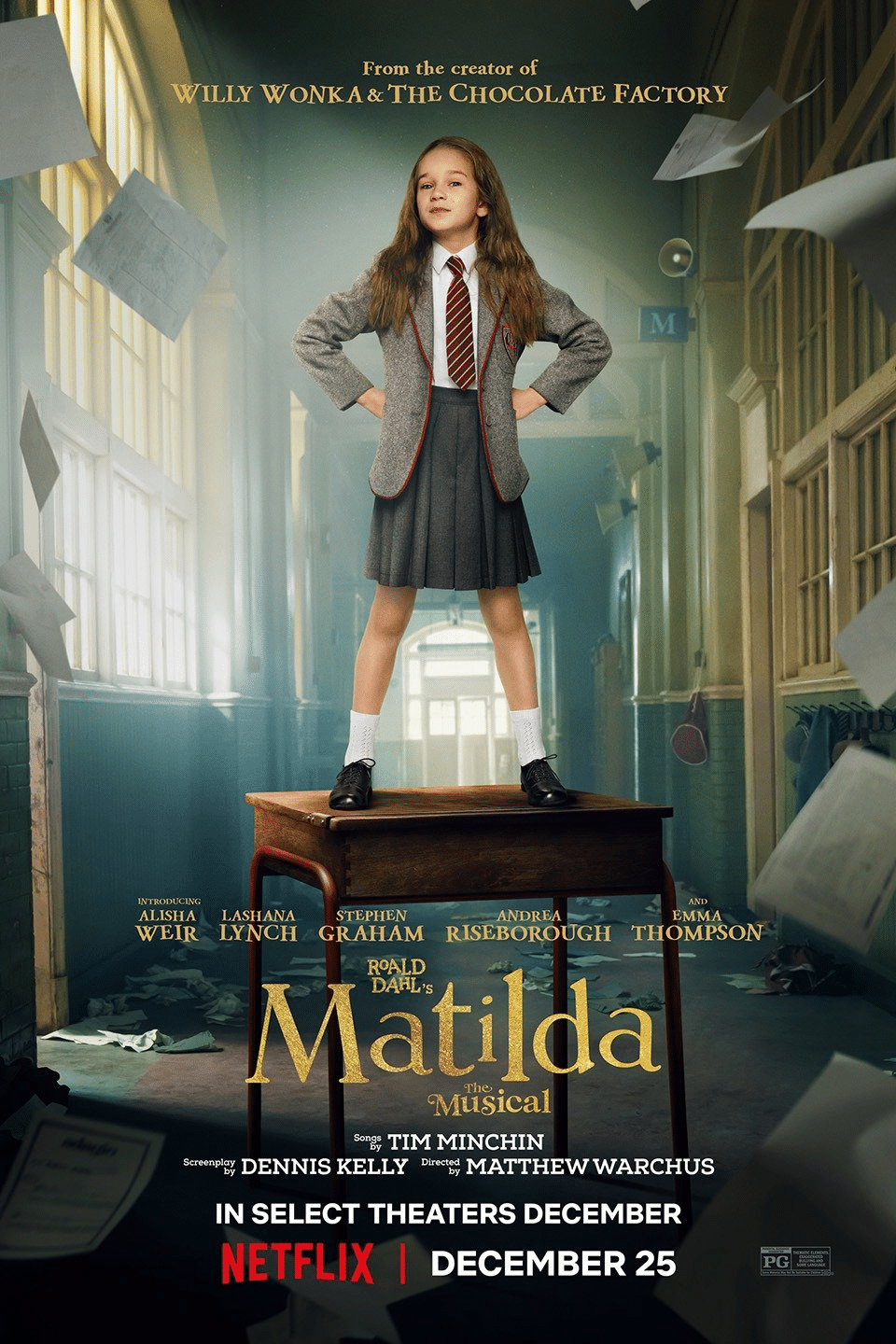 Consistently subversive
The film is consistently subversive. When Matilda has to deal with the injustice she experiences at home, she sings of how she stands up against it: "If you always take it on the chin and wear it, nothing will change."
In this adaptation, Matilda forays into storytelling. Aside from telekinesis, she discovers that she also has the gift of fashioning a story that actually happened in real life. This telepathic gift unlocks the story of Miss Honey (Lashana Lynch), the school teacher whose emancipation from Trunchball is made possible by Matilda.
Lynch's portrayal is naïve and weak, unlike that of Embeth Davidtz who is quite strong-willed in the 1996 film. Such naiveté works for the film's revolutionary spirit, though. By seeing Miss Honey crippled by Trunchball's authoritarian rule, Matilda's outcry for change and justice becomes stronger. She asserts in one of the songs: "Just because I find myself in this story doesn't mean that everything is written for me."
The way the songs organically speak of the whole narrative becomes poignant as Matilda and her peers get more motivated to stand up against injustice. When Trunchball describes the kids as revolting, the word resonates as a language of resistance rather than a description of them. It's as if they have been prepared for this: their voices get full, courageous, and loud. They are indeed revolting, finally taking a stand against Trunchball.
Delightful battle for freedom
In the final battle for freedom, Matilda bravely resists Trunchball's despotism with these words: No! You can't change the rules! That's not right! It's cheating!
The film reaches this point with the kind of intensity that easily draws cheer for Matilda, a fully-shaped character fighting for and singing her own liberation and that of the kids who have lost their voices for a long time.
The kids unite and watch Trunchball gets defeated. They are adorable in their rise to victory. Whether they strut along the dark corridors of the school or sing of their newfound freedom, they shine as the kids of Matilda the Musical. The film undoubtedly delights as a children's tale that pushes for a voice of subversion.
'Roald Dahl's Matilda the Musical' is streaming on Netflix.