FANS haven't gotten over Julia Barretto's "Dancing Queen" video yet, but here she is making another performance trend on TikTok again.
This time, she danced to the beat of "Gimme Gimme Gimme (A Man After Midnight)."
Fans sarcastically complained that they had not memorized the previous step yet, and here she is coming out with more dance moves.
"Hindi [ko] pa po nagagawa 'yung una mong trending na sayawwwww waitttt!" one fan commented.
"There she goes again, being so elegant, graceful and expensive," another fan added.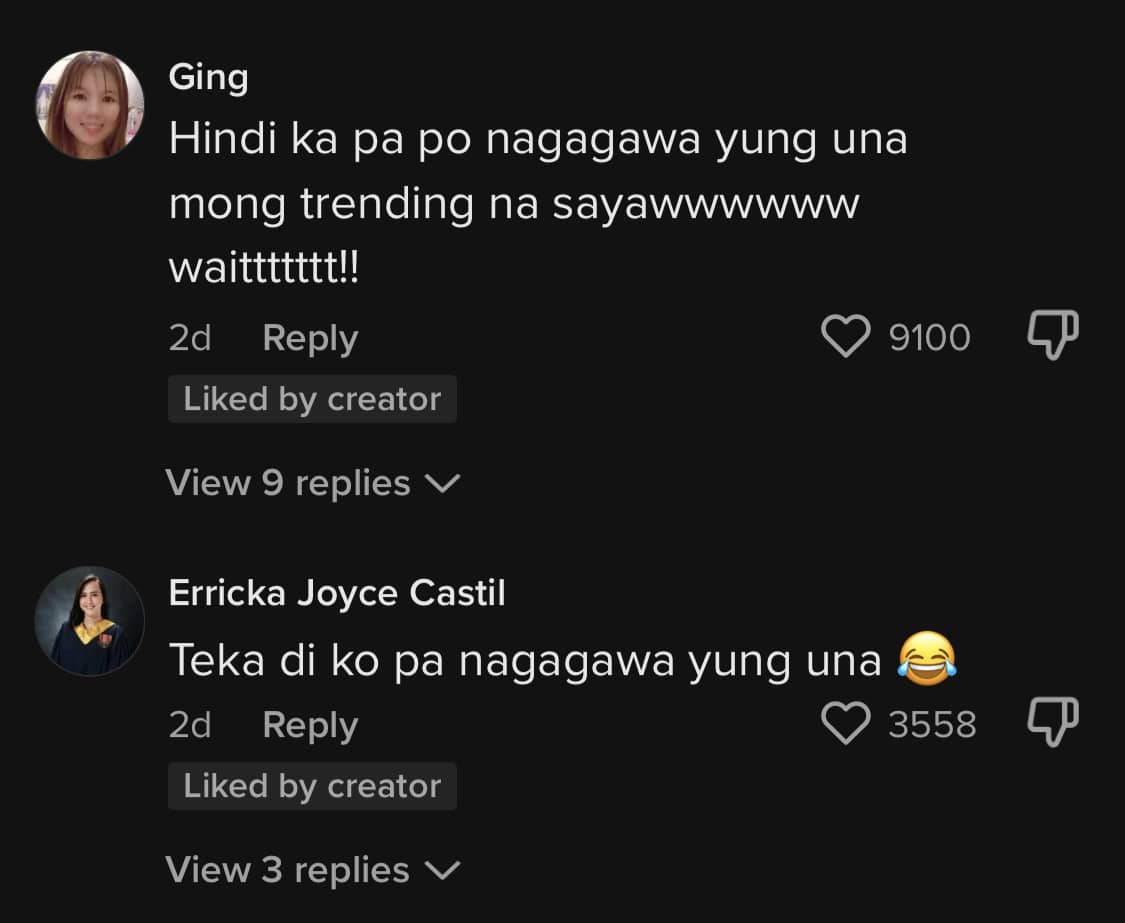 In between her trending dance videos, Barretto also had a viral video where she was singing "Happy Birthday" and washing her hands while wearing a sultry cocktail dress.
Fans also went through her archives and found her other dancing videos.
They expressed their appreciation over her elegance as she embraced adulthood.
Meanwhile, 45-year old 90s sexy actress Katrina Paula made sure not to miss the trend this time and shared her own dance video.
"Who says 40s can't groove like Julia Barretto?" Paula said in her Tiktok caption.
Fans flooded the comment section with their admiration of the former beauty queen.
"Wala kang kupas. Iyong iyo lang ako," said one fan.
"Nako nako nako po.. Talo [si] Julia. Sexy pa din maam Katrina," said another fan.
Paula's most recent TV exposure was in GMA's "Pepito Manaloto" in 2019. She was also a runner-up in the Mrs. Universe Queen of VOAA held in Japan in 2017.