Warning: This article discusses body image issues and may trigger those with similar issues.
REMEMBER when you discovered Snapchat filters for the first time? How you and your friends would laugh as you slapped the dog filter onto one another's face, or smiled as you put on the flower crown filter?
Or what about Retrica before then? And PicsArt, where we'd often edit our hair or eyes a different color to look more unique.
For as long as I can remember, filters have been a part of our everyday lives on the internet. But the trend of slapping filters onto our faces has evolved over the years; now, it seems that the point of these filters is to change our appearances into that of an entirely new person.
AT LEAST four people were killed and 45 others were.
DEAFENING screams and roaring cheers filled the New Frontier Theater.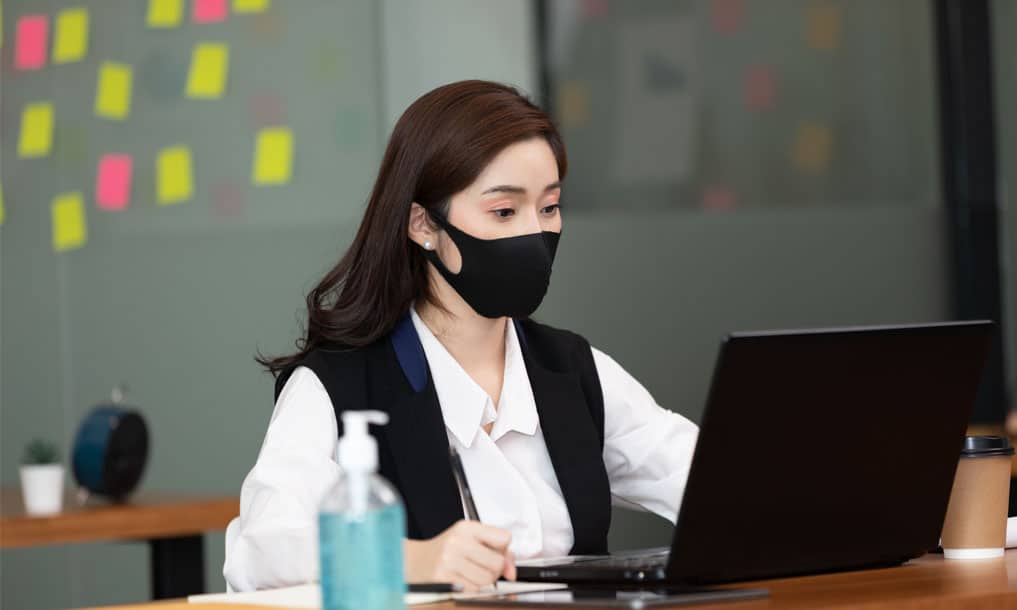 THE Department of Health has urged the public, especially vulnerable.
How it affects us
The other day, I was trying to take a selfie on my phone. It was my first time in a while taking one, because I struggle heavily with body image issues, and I haven't liked how I looked in months. Whenever I would look in the mirror, it felt like everything was wrong – my nose was too big, my eyes were too close together, and my lips were uneven.
All of these insecurities would be screaming at me each time I saw my reflection, or opened up my camera. It felt like my biggest nightmare coming to life any time I passed by a reflective surface.
So the other day, finally, I was feeling like myself again. I felt cute. I could look at myself and honestly say that I liked how I looked, no bullsh*t involved. But then when I opened Instagram to slap a cute filter on, I felt my self-esteem diminish almost entirely.
Each filter I put on would make my lips bigger, or my nose smaller. It would cover up blemishes I didn't even know I had, like pimples or hair that I've been struggling with getting rid of ever since I was a child.
There was even a slider on the side if you wanted to look like your "normal" self, or if you wanted one with a smaller nose and bigger lips and a more "conventionally attractive" look.
I found myself bringing the slider up and down for the next few seconds – looking at what I "could" be like, and thinking if I would be prettier if I did look like that even without the filter on.
But it's a filter for a reason: it's not real. I didn't even realize how heavily it affected me until I took some photos and hated how I looked in each of them, picking apart each flaw and wondering what I could be like instead of focusing on what I was actually like.
According to the Newport Institute, filters are a trigger to depleting one's self-esteem. Often, when we use them, we end up feeling worse about ourselves after. Despite this, it was found in a study done in 2021 that over 90 percent of the people involved used filters or edited their photos.
The most common edits they would make were whitening their teeth, reshaping their jaws or noses, making their eyes look bigger, and making themselves look thinner.
While it's okay to want to doll yourself up every once in a while, what isn't normal is not being able to post anything about yourself without slapping on a filter that changes your face completely.
Havana Dauncey even writes that filters may be a contributor to body image issues and body dysmorphia.
As Dauncey said, "They no longer see what they are, but rather, what they are not."
How we can deal with it
More than 600 million people use augmented reality filters on Facebook or Instagram every month. Beauty standards are getting more and more unrealistic, and during these trying times, we don't have anyone but ourselves to find beauty in ourselves and the world around us.
Just because others may not appreciate your features – your beauty – doesn't mean that it doesn't exist.
In an article posted by Science of People, it was found that beauty standards have constantly changed over time. In Ancient Greece, plump, full-bodied women were considered the most beautiful. The same applied to the Italian Renaissance, where a round stomach and full hips were factors of attractiveness for a woman.
In the Roaring Twenties, it was a flat chest and a boyish, more androgynous figure. And in the 1990s, people started gravitating more toward extremely skinny women, even labeling it "Heroin Chic."
In 2020, BBLs – Brazilian Butt Lifts – were all the rage. But now it seems people have decided that they're no longer in style.
This just goes to show how fragile beauty standards are, and how little the concept of beauty means in the long run. The same applies to filters: what you may think you "should" look like now will not always be the trend.
And though it may not be easy to stop using filters just like that, here are some tips that may help:
Focus on what you can change IRL.
Make a day out of taking a selfie! Put on some makeup, or look for good lighting. Try to focus on the things that you can edit in real life instead of setting expectations or standards for yourself using filters that were meant to look outlandish and unrealistic in the first place.
Learn to laugh at yourself.
As I said, a lot of these filters that are being created on spaces like Instagram aren't meant to look realistic. Who in the world has a nose that's naturally as small as Barbie's, or lips so big that they take up 99 percent of your face?
Instead of using these filters as a means of picking apart your flaws, try to instead use them as a way to make fun of yourself – a way to stop and think, "Thank god I don't look like that!"
Look for at least one thing that you like about yourself in each pic you take.
Whether your photo is filtered or au naturale, try to focus on the good things, no matter how small they may be. You can like how a mole is placed, or how your teeth look straight when you smile. And then in the future, you can build up to liking your eyes, your cheeks, and then perhaps eventually, your entire face.
I'm not going to be faux-positive and simply say that you should just stop using filters, because nothing is as easy as just quitting whenever you want to. But there are ways for you to regulate your behavior so that someday, you'll be able to say that you love yourself and mean it.