IT's a sad day for the billions of people who love the beautiful game of football. One of its greatest players has passed on. Edson Arantes do Nascimento, known to the world as Pele, died today at 82.
For over a year before he died, he had been undergoing treatments for a series of serious illnesses caused by complications from colon cancer. He did not attend the 2022 Qatar World Cup, which he would have watched in person in better circumstances. 
He won three World Cups and inspired millions, including some of the best players on the planet.
Messi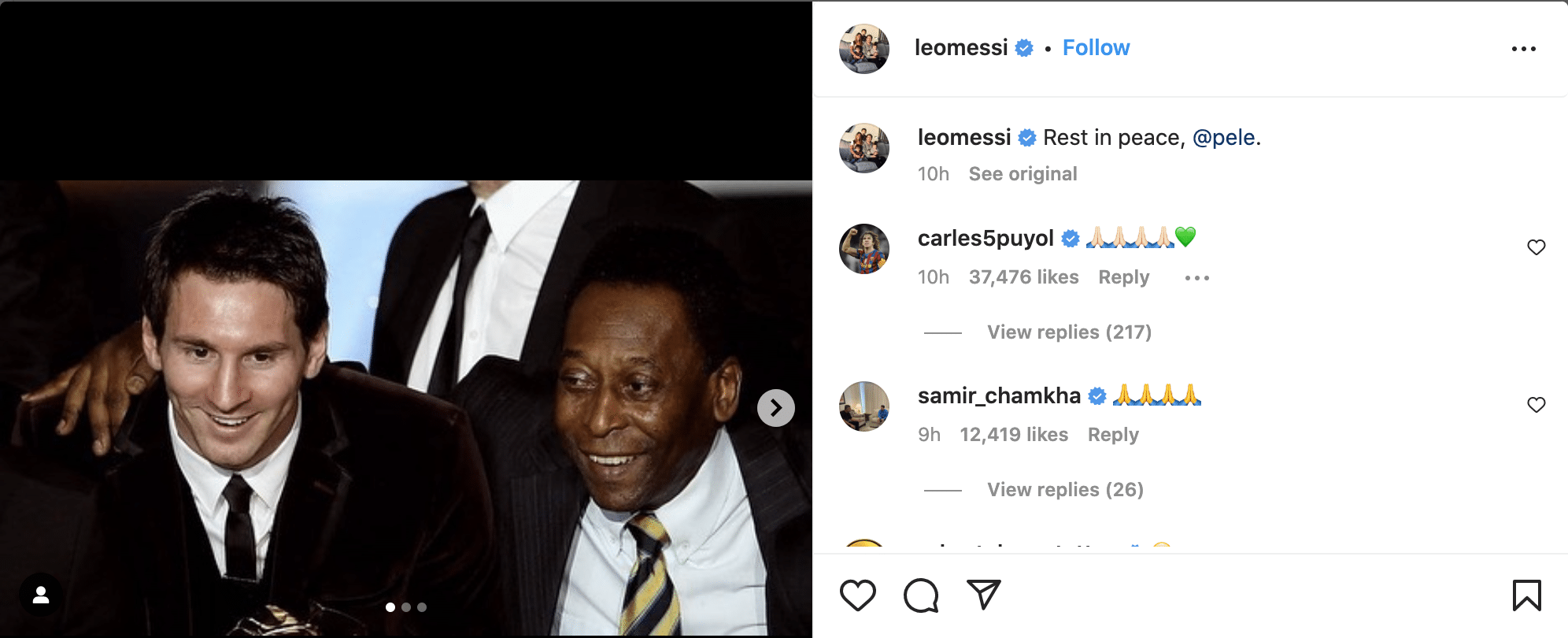 Lionel Messi, the man who is now considered the greatest after winning the World Cup, paid tribute to Pele on his Instagram by posting a photo of the two of them. He wrote "Rest In Peace, Pele" on the caption. His former Barcelona teammate Carlos Puyol responded to his post with prayer hand emojis.
Cristiano Ronaldo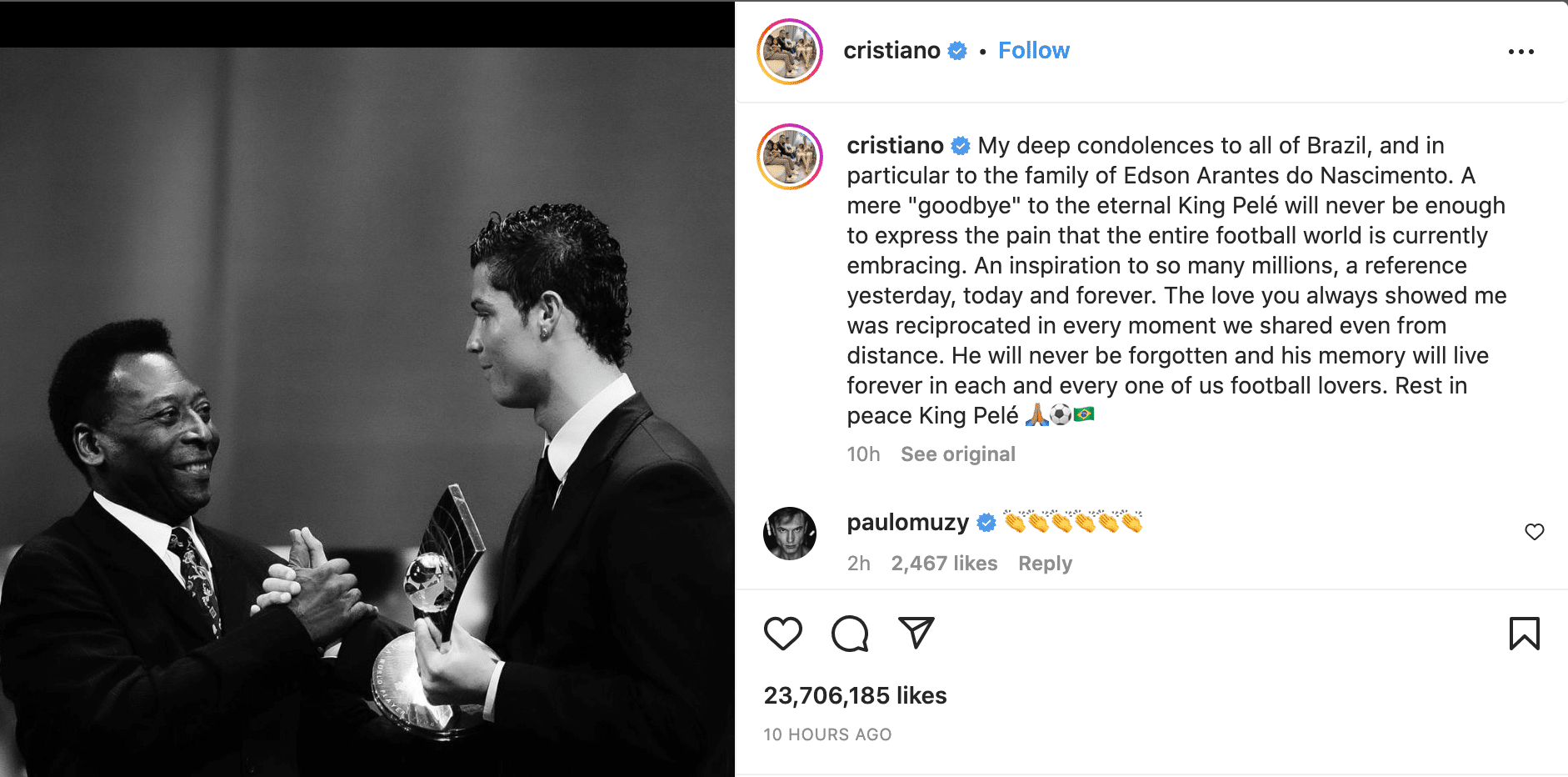 Cristiano Ronaldo, one of the players considered to be among the top four greatest alongside Maradona, Messi and Pele, had a longer tribute to the legend. He described Pele as " an inspiration to so many millions, a reference yesterday, today and forever."
Neymar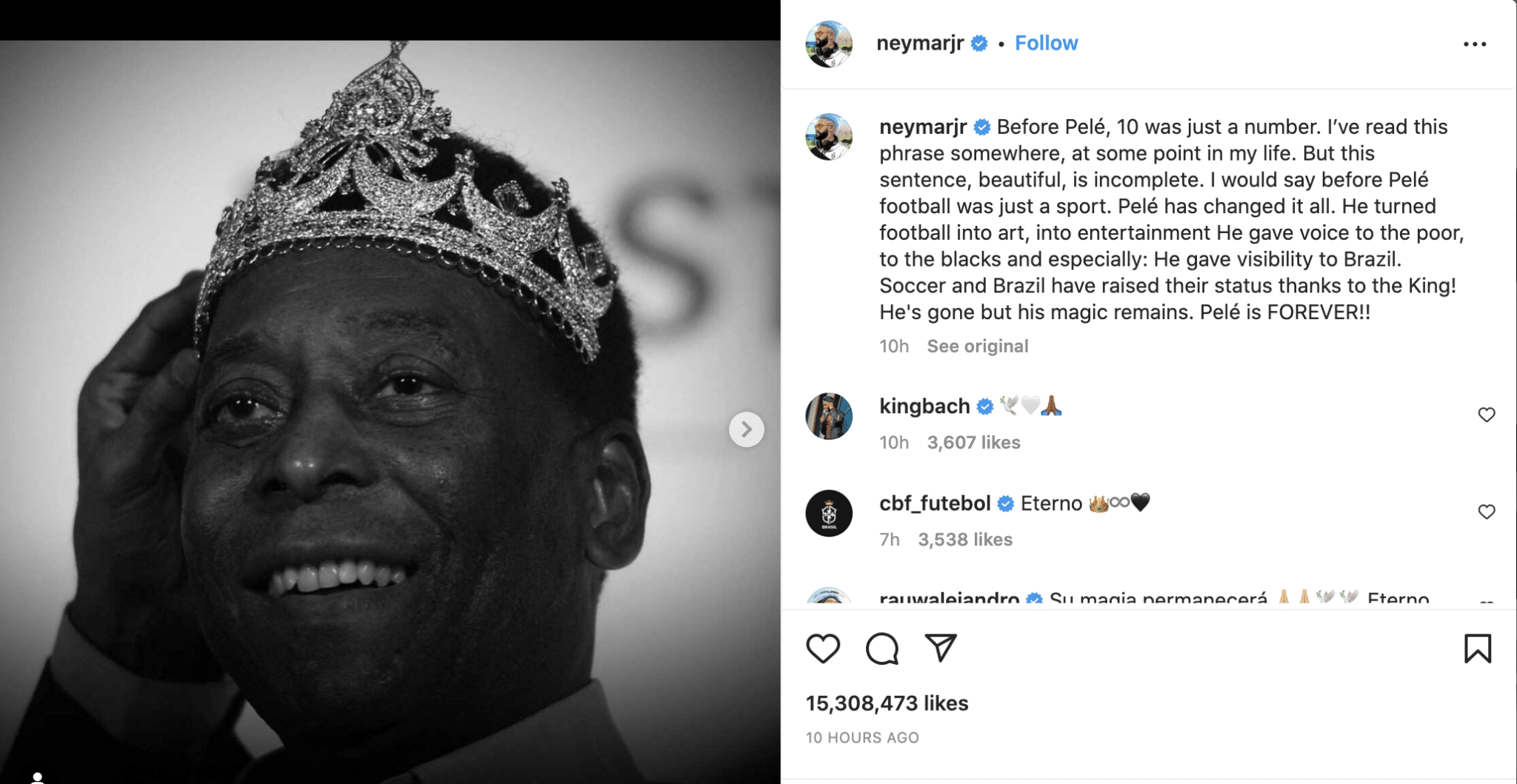 Pele's compatriot Neymar, who was touted as his heir apparent and tied him for the record number of goals for Brazil, paid tribute to the legend for the way he changed football.
"He turned football into art, into entertainment. He gave voice to the poor, to the blacks and especially: He gave visibility to Brazil. Soccer and Brazil have raised their status thanks to the King! He's gone but his magic remains. Pele is FOREVER!!" he said.
Mo Salah
Liverpool Football Club and Egypt star player Mohamed Salah paid tribute to the legend as well and bid him farewell.
Kylian Mbappe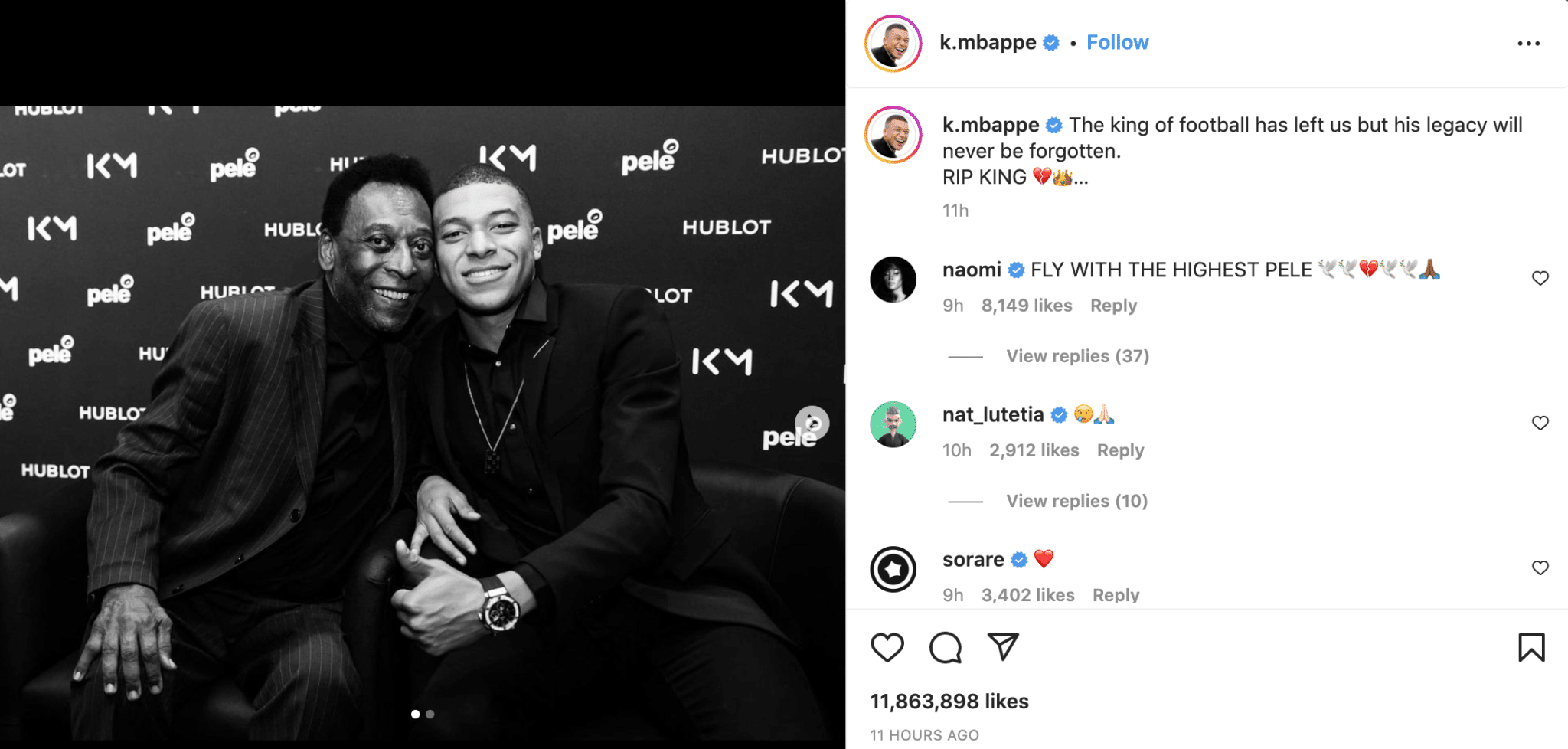 The best player in the world right now, Paris Saint-Germain and French superstar Kylian Mbappe, said Pele's " "his "legacy will never be forgotten." Supermodel Naomi Campbell responded to his post as well.
Pele leaves a legacy of winning three world cups– in 1968, 1962, and 1970. He won two of these back to back, and his record remains unmatched. He scored 1281 goals. He put soccer on the map in the United States when he played for the New York Cosmos and introduced the beautiful game to a generation. He gave Brazilians and the world hope at a time when the future was bleak and rife with political uncertainty.
He certainly will never be forgotten. RIP Pele.