DOG owners just can't help but flex their fur babies this holiday.
How else can you enjoy spending Christmas Day with your beloved? Give them Santa costumes!
It turns out many dog owners brought Christmas outfits for their lil ones this holiday, and they proudly displayed them at the malls.
Just like Tiktok account owner @gio.theshih.
Gio, the Santa, doesn't need a reindeer to ride to BGC's Uptown Mall in Taguig City.
And just like the rest of us, one mall is not enough.
He certainly got all the attention when his remote-controlled car got more dolled up with a Candyland theme decor.
Bangko Sentral Deputy Governor Berna Romulo-Puyat couldn't help but share how happy their family is with their pug.
It was a special Christmas for their family as their fur baby was able to make it to Manila despite the snow storm hitting north America.
"Best
ever!!!! We are now complete
" Romulo-Puyat wrote last December 23.
Before the family picture was taken, the former tourism secretary said "our little one cannot decide what to wear for our
picture
"
His choices?
a) snowman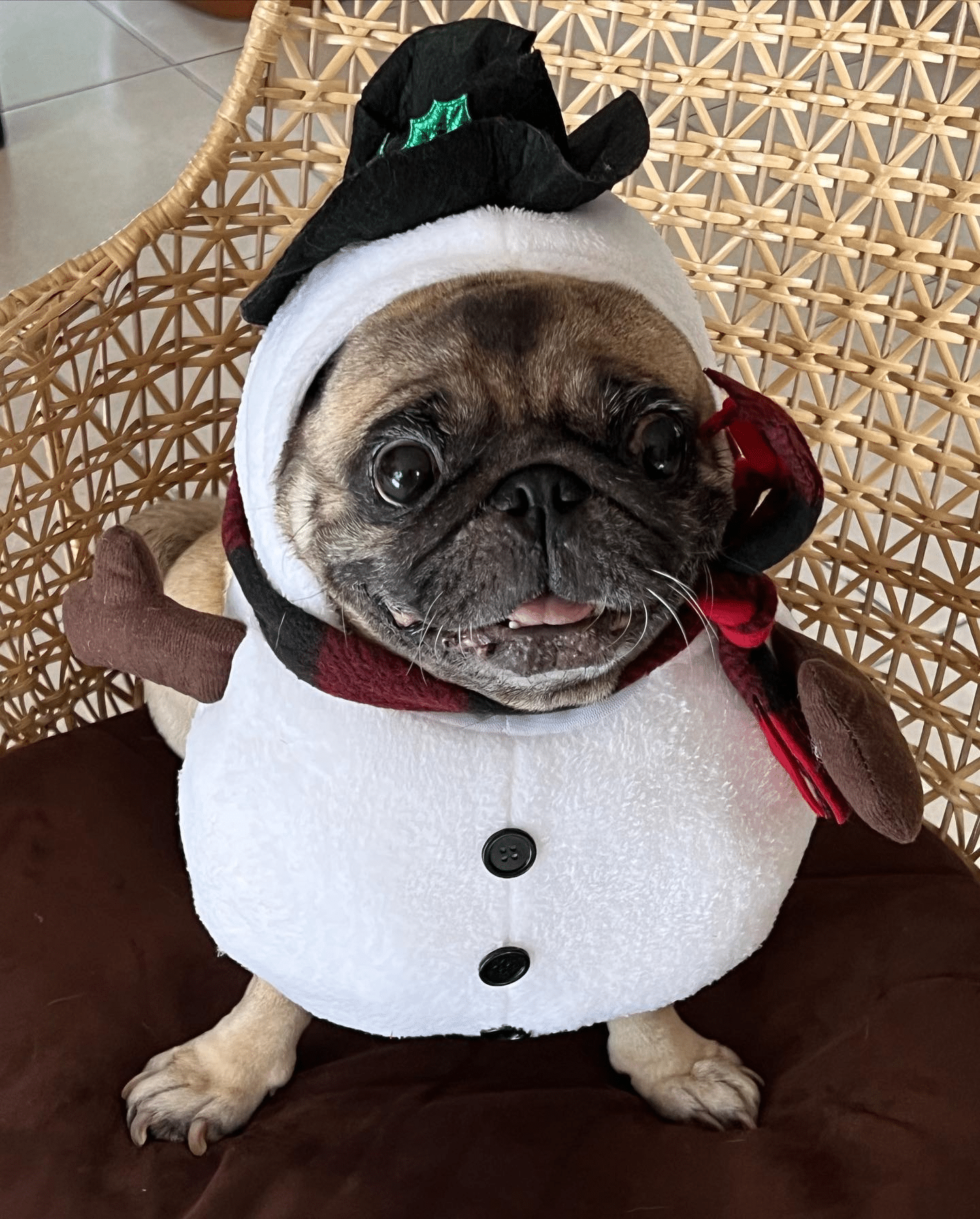 b) yung may naka angkas na Santa
c) Biggie ala little Red Riding Hood/Ms Claus
d) Reindeer that looks like a longganisa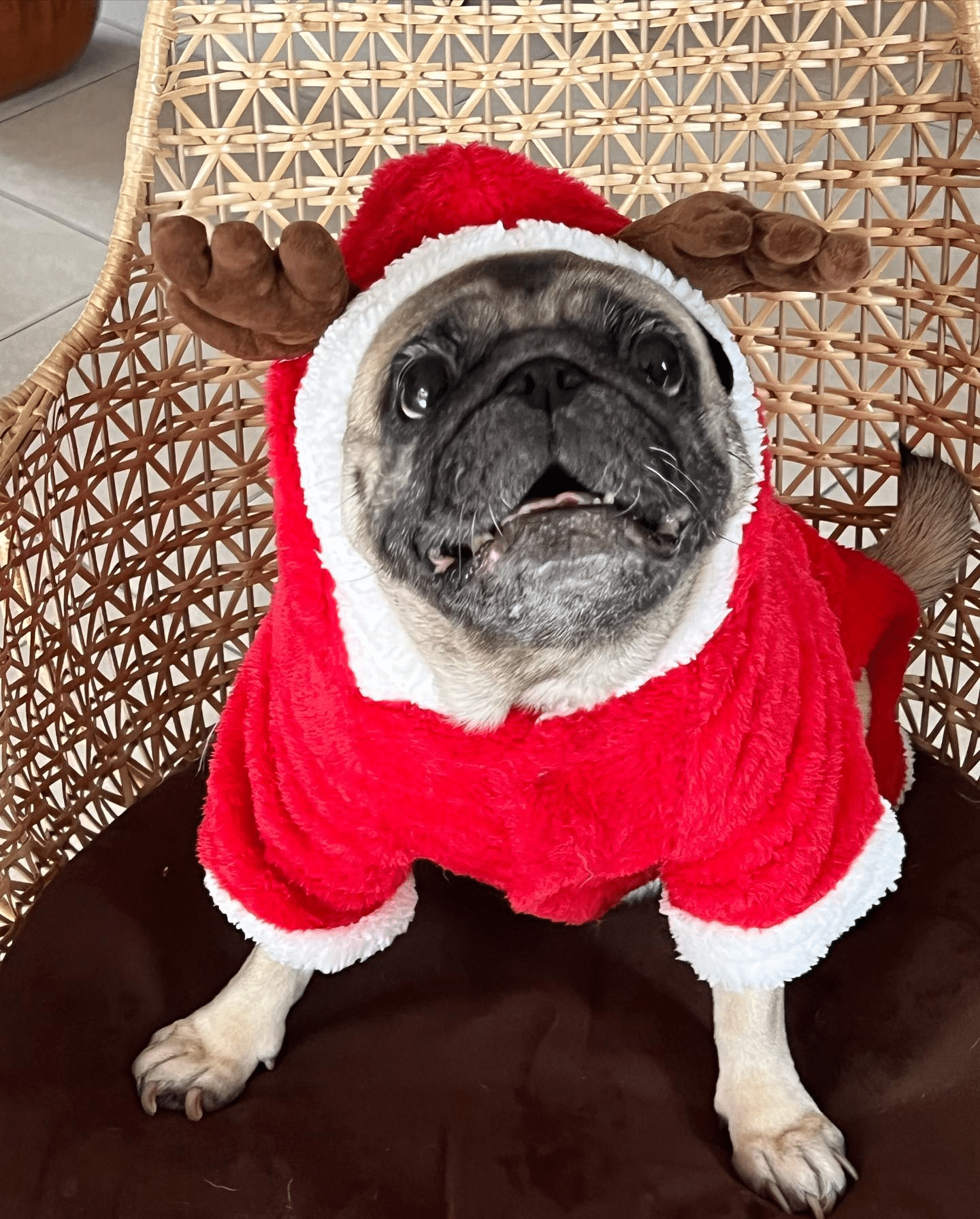 e) Crochet bandana and hat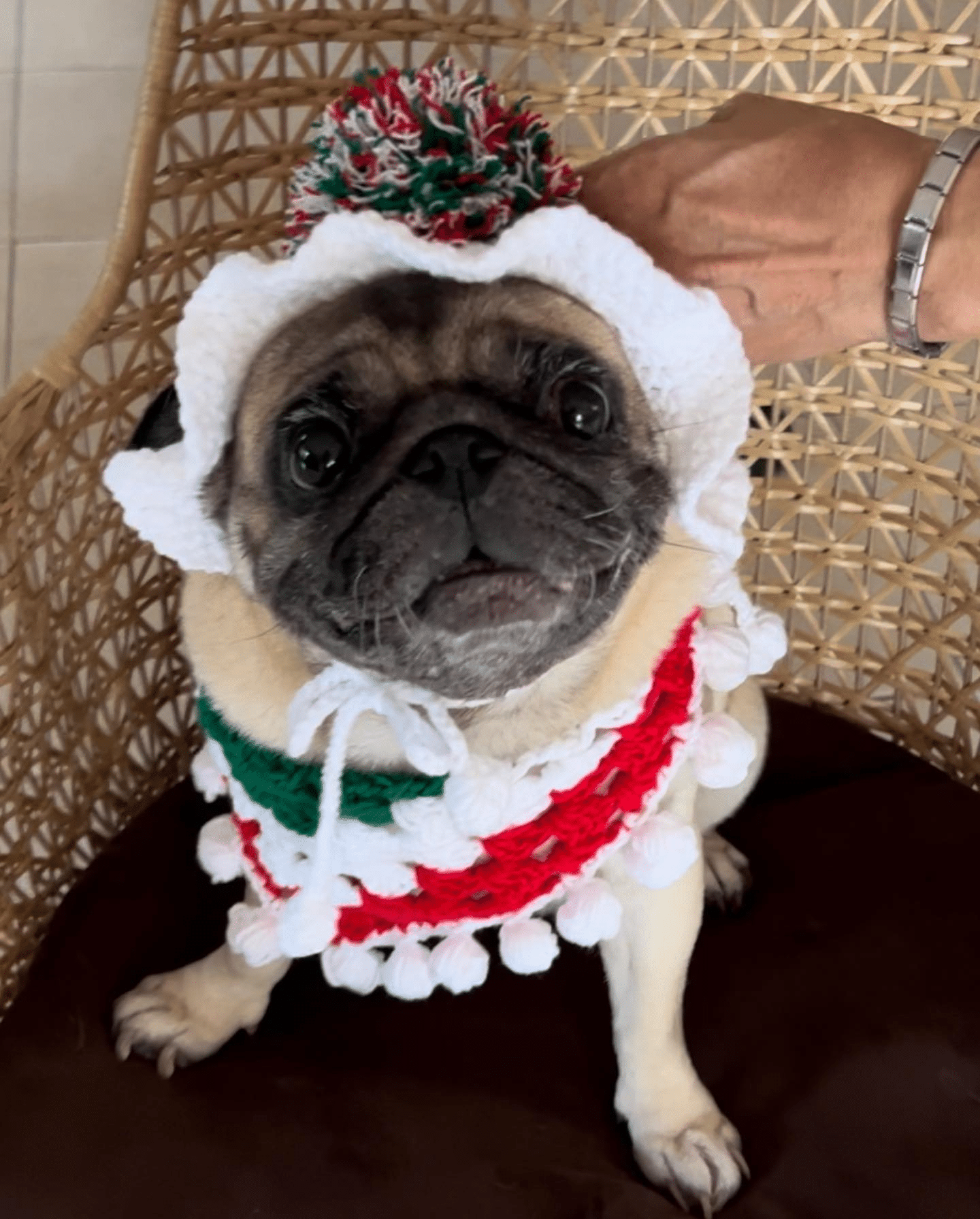 In the end, their pug chose the snowman!!! Just look at how Romulo-Puyat and her kids complement their fur baby with understated red checkered pajamas. Clearly, the pug is the star of the family.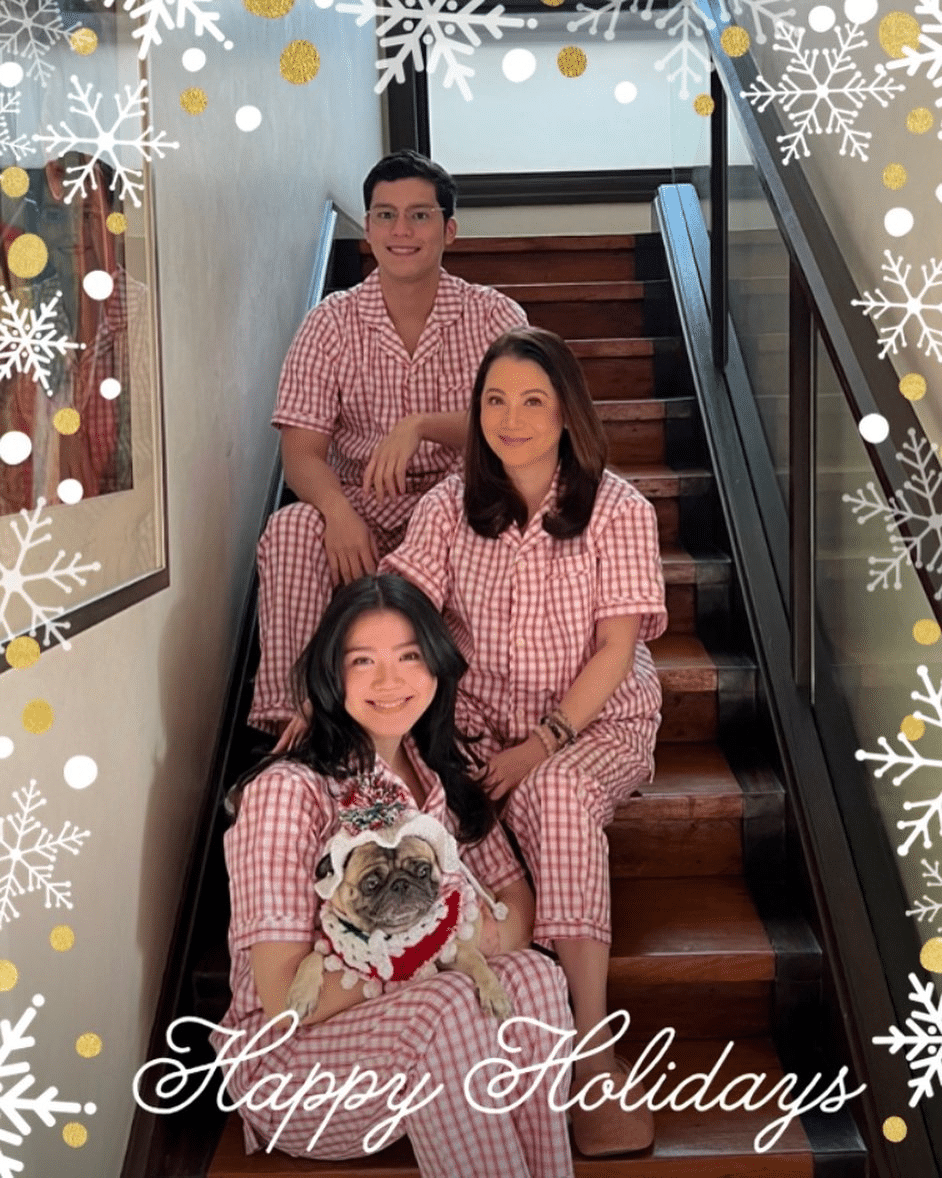 Other netizens who landed on my social media feeds today:
GMA7 new reporter Sandra Aguinaldo's shih tzu. I like this photo, as it screams, "Hey, don't put my photo out on the web without my consent!" (I asked your mommy, baby :-))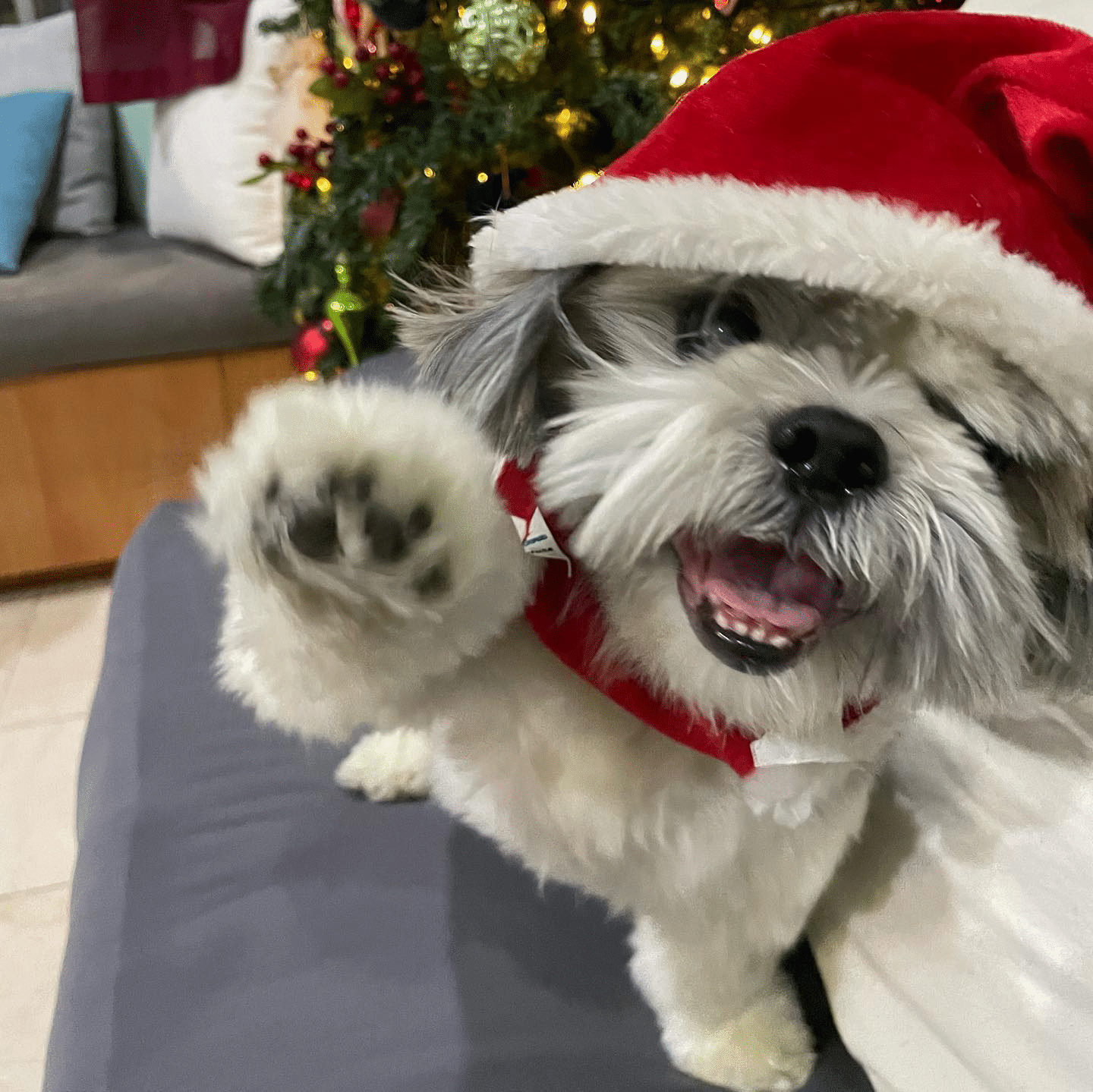 Dog enthusiast Jena Balaoro's strutted her toy poodle in an alley full of lights. With a reindeer hat and a red cape, it looks like he's ready for the red carpet.
For online pet store Jack and the Balbons, t'was a bittersweet 2022 Christmas, as they missed their two dogs who passed on recently.
But it was a tradition they will not miss, notwithstanding their grief.
---
banner photo courtesy Jack and the Balbons Facebook Page