MORE than 45,000 residents in Misamis Occidental and Misamis Oriental spent their Christmas Day in the evacuation centers as torrential rains brought by the Shear Line inundated the supposed festive holiday.
In a situational report, the National Disaster Risk Reduction and Management Council said at least two persons died and three have gone missing in Misamis Occidental. Philippine Coast Guard also reported two fishermen died when their boat capsized off Southern Leyte.
Six fishermen were also reported missing on the eve of Christmas in Northern Samar and Leyte.
In Zamboanga City, a woman was injured in Brgy Guisao, Zamboanga City.
"It's the saddest Christmas ever," netizen with account holder @jc_#hugsadvocate tweeted from Misamis Occidental.
Misamis Occidental
Netizen @jc_@hugsadvocate said he saw three dead bodies along the highway of Misamis Occidental on his way home from Clarin to Oroquieta.
"So many houses badly damaged, clothes, appliances destroyed and covered in mud. Dead pigs, cows and livestock pile up along the roads," he wrote.
He said the heavy rains and flood walloped the residents' sources of income such as "tindahans", "basakans" and pump boats.
"People and animals washing up dead. Who would've thought this is how the people of Misamis Occidental would be celebrating Christmas?" he said.
"It's a very sad day for many of us. A heavy feeling looms all over the province. The rain has not stopped. It looks like it's not stopping anytime soon. We don't know what will happen next. Keep us in your prayers. It's pretty bad out here. #PrayForMisOcc," he added.
According to NDRRMC, 22 barangays were flooded in Misamis Occidental.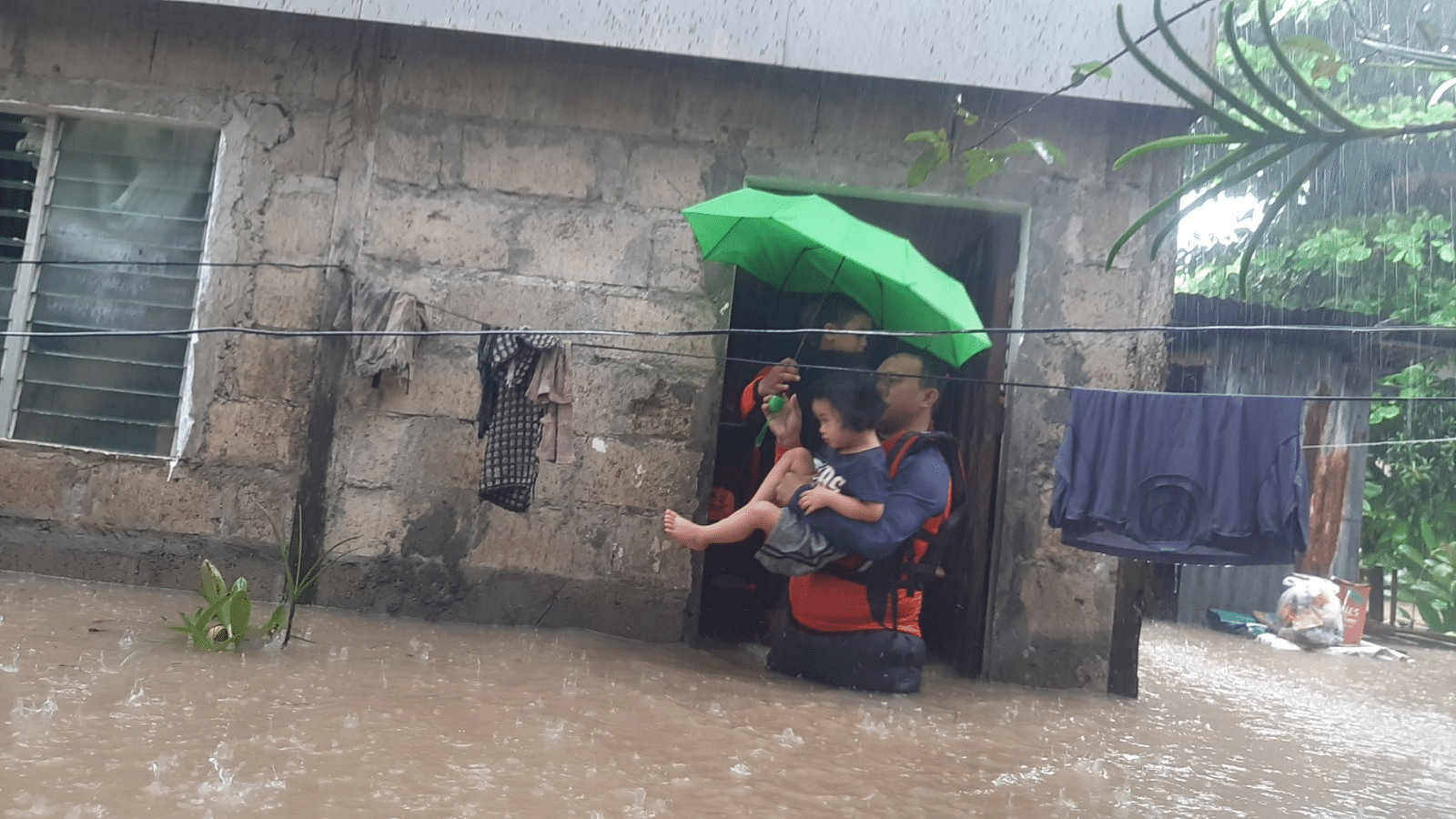 A total of 7,097 persons were evacuated to safer grounds, many of them are in the town of Jimenez.
The water system was also affected in the town of Sinonoc.
The towns Taboo and Palilan suffered power outages.
Misamis Oriental
The most number of people affected so far is in Misamis Oriental.
Based on the NDRRMC report, 38,212 persons fled to evacuation areas in 32 barangays as their homes were flooded on Christmas Day.
Gingoog City reported the most number of evacuees, which is 33,075. To make matters worse, power lines were cut in the city.
Eastern Samar
T'was a sad Christmas also for some residents in Eastern Samar.
As of December 24 report to NDRRMC, a total 32,422 residents were affected by the floods in 36 barangays of the towns of Oras, Jipapad and Arteche.
In Arteche, floods reached as high as three to six feet in barangays Bigo, Concepcion, Casidman, McArthur, Cagsalay, Tawagan, Inayawan, and Tibalawon. Local disaster officials conducted pre-emptive evacuation around 9am on December 24.
All 33 barangays of the town of Llorente reported flooding. Some portions of the National Highway were not passable to all types of vehicles.
A tornado also damaged two houses and four motor bancas in Barangay Hamorawon in the town of Guiuan. Two other houses reported partial damage from the tornado that occurred around 7 am on December 24.
Fishermen: 2 dead, 6 missing, 6 rescued
Despite the gale warning, some fisher folks sailed out to sea on December 24.
Philippine Coast Guard said they have responded to a distress call in Barangay Manglit in the town of Pintuyan, Southern Leyte.
Eight fishermen on board a motorbanca encountered strong winds and big waves off the coast of San Ricardo in Southern Leyte. "They tried to take shelter, but their motorbanca submerged due to the prevailing sea and weather conditions," the Coast Guard said.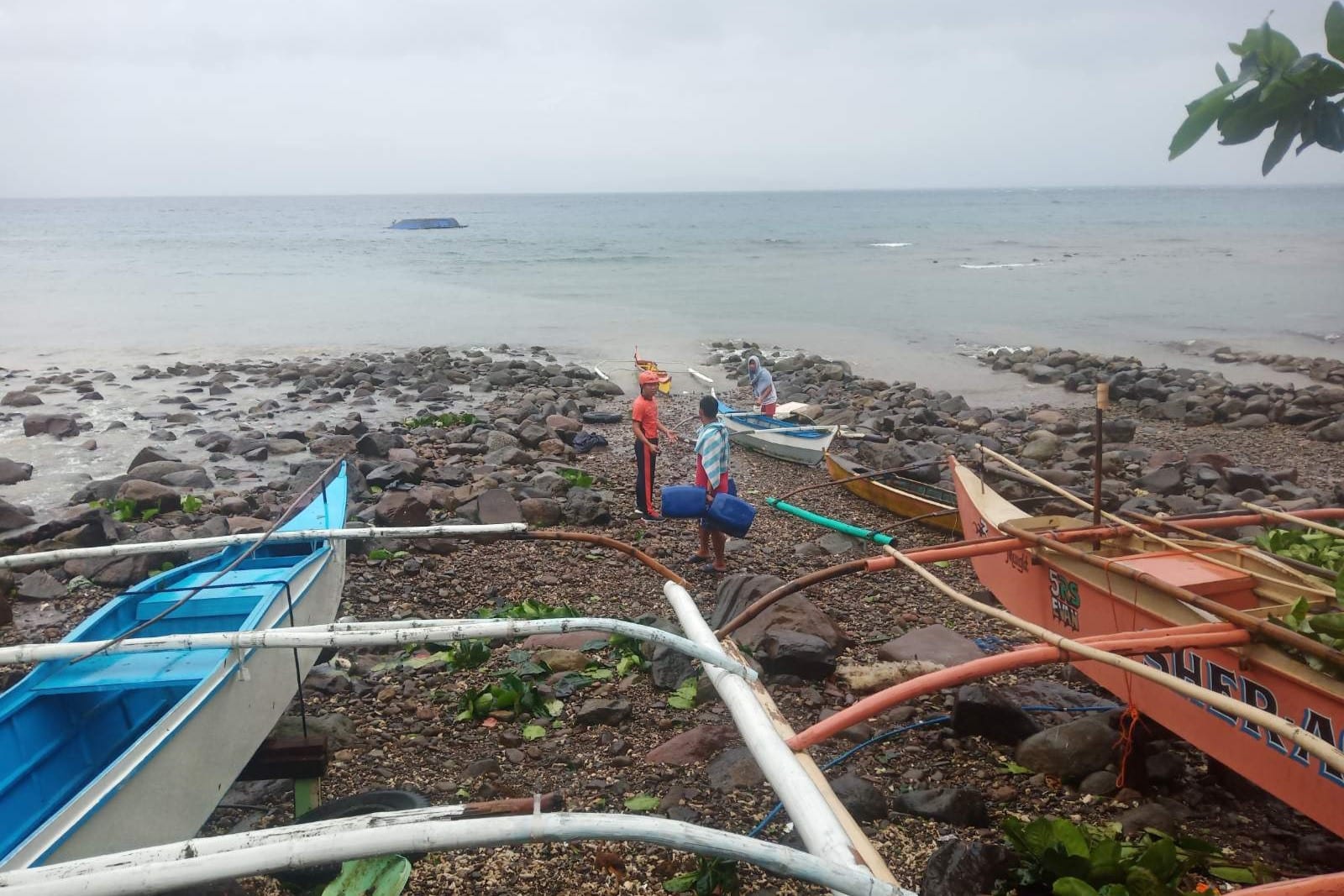 Six of the eight fishermen were rescued, while two of them lost their lives at sea. The two dead fishermen, all residents of Misamis Oriental, were identified as Aldin Pagkalinawan, 49; and Roel Jalil, 50
The rescued fishermen, all residents of Pagadian City, were identified as: Romeo Cabalida, 26; Tommy Descartin, 46; Kenneth Preguli, 24; Garry Descartin, 47; Artaliodo Talledo, 28; and Guillermo Habagat, 30.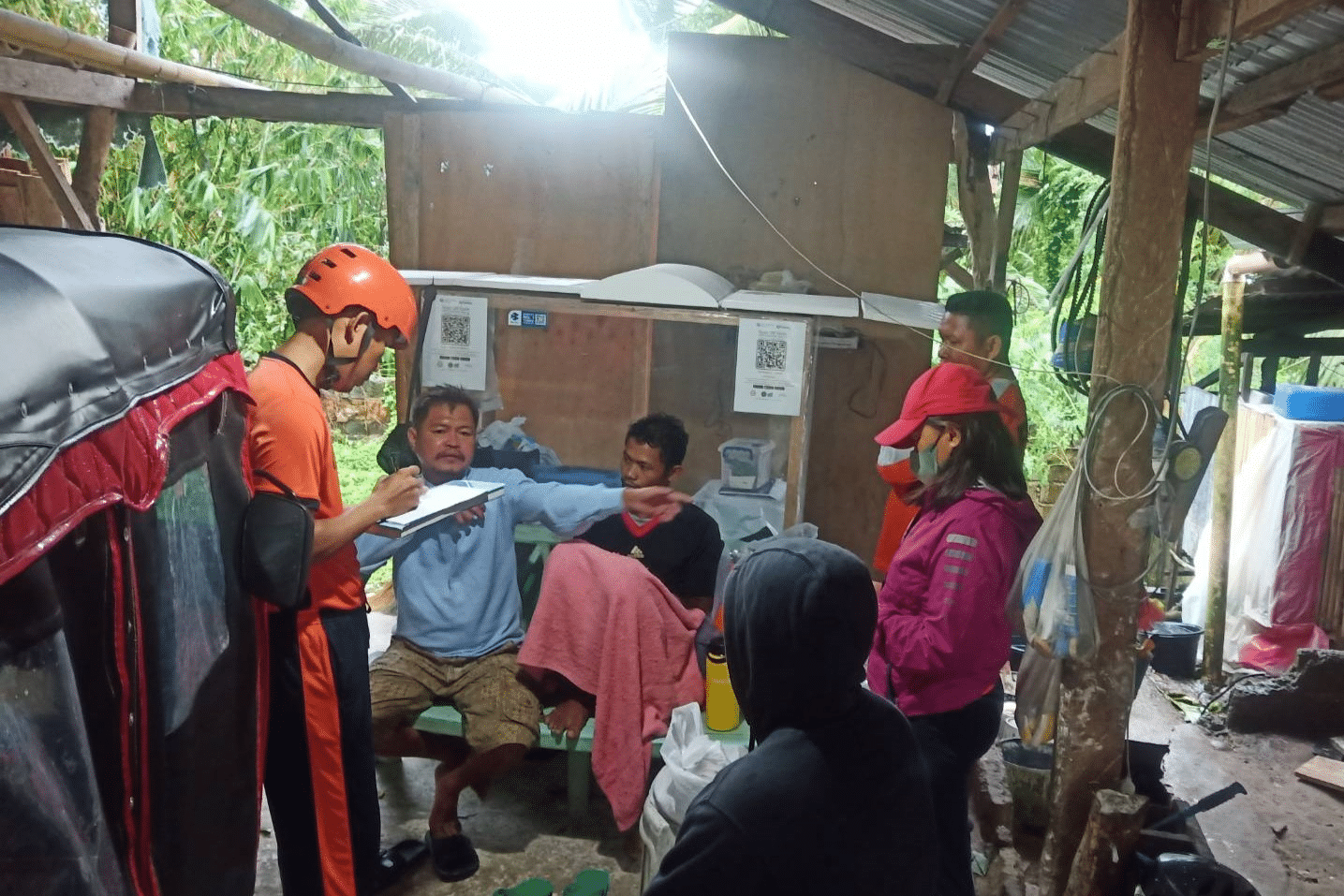 In Northern Samar, local disaster officials reported five fishermen have gone missing from Barangay Monbon in the town of Palapag.
The fishermen sailed on board a fishing boat and encountered "inclement weather and rough seas," the report to NDRRMC said.
A 40-year old male fisherman from Barangay San Rafael in Dulag, Leyte was also reported missing after encountering rough seas.
---
Banner photo: courtesy Philippine Coast Guard in Misamis Occidental