By Froi Garces
A Chinese coast guard on Saturday harassed a civilian vessel en route to do a supply mission to Filipino soldiers stationed in the West Philippine Sea, the Armed Forces' Western Command (Wescom) reported Sunday.
The Chinese coast guard backed up by several militia boats made several radio challenges and shadowed the Filipino vessel near Ayungin Shoal, according to Wescom spokesperson Maj. Cherryl Tindog.
Tindog said the vessel was contracted by the military to bring fresh troops and food supply for Filipinos manning an old navy ship beached at Ayungin Shoal.
The BRP Sierra Madre which the military grounded in 1999 has since served as an outpost at the shoal which is located about 174 miles from Puerto Princesa City in Palawan.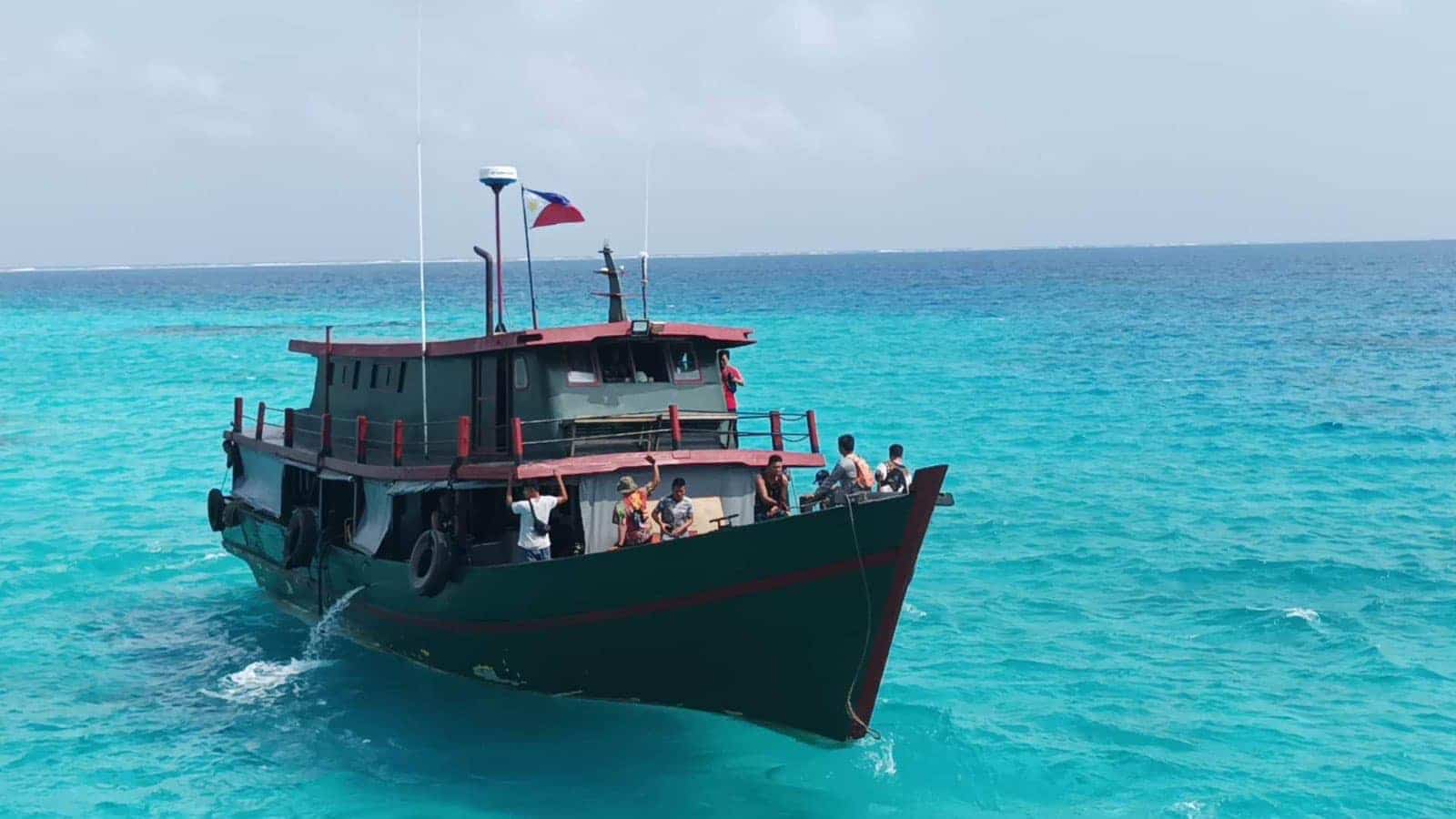 Tindog said the Chinese, in the radio challenges, claimed that the Filipino vessel falls "under the jurisdiction of the People's Republic of China."
It also warned that any supply other than food "will be dealt with," Tindog added.
The Chinese maintains a garrison at the nearby Mischief Reef, around 40-kilometers away from the shoal but still within the Philippines' exclusive economic zone.
"These radio challenges would always be followed by CCG's shadowing and close maneuvers against Philippine supply boats to try to disrupt the mission," she said.
The Filipino crew told the Chinese coast guard that the area is still part of the Philippine territory and proceeded to their destination.
The boat carries regular supplies such as Christmas gift packs, roasted pig and replacement troops, Tindog said.
It was the 11th resupply mission done by the military this year. The previous supply boats were also harassed by the Chinese coast guards.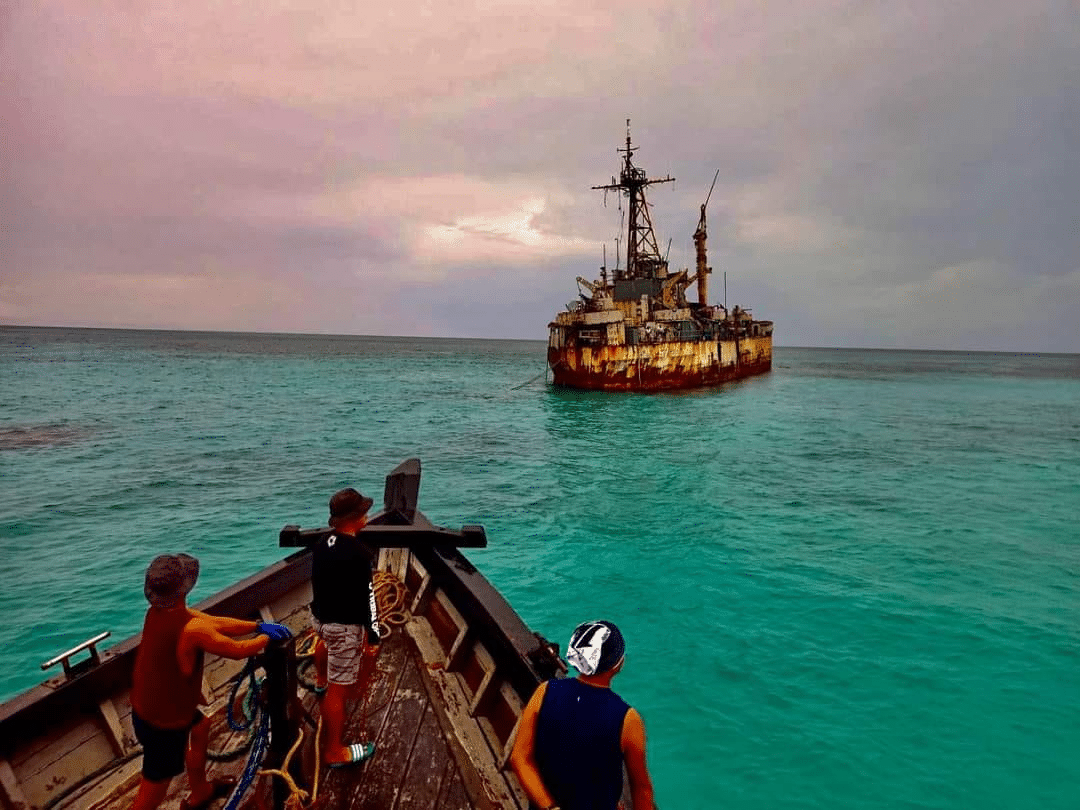 Tindog said the latest incident was an act of harassment.
"We consider this as an encroachment on our territorial waters and violation of our sovereign rights," she said.
The resupply mission also brought Christmas gift packs for the crew of BRP Sierra Madre.
"Together with the University of Perpetual Help System and Naval Forces Reserve National Capital Region, the Commander of WESCOM sent smiles of glad tidings and cheers to the Sailors and Marines in this part of the country's Last Frontier," Wescom said in another Facebook post.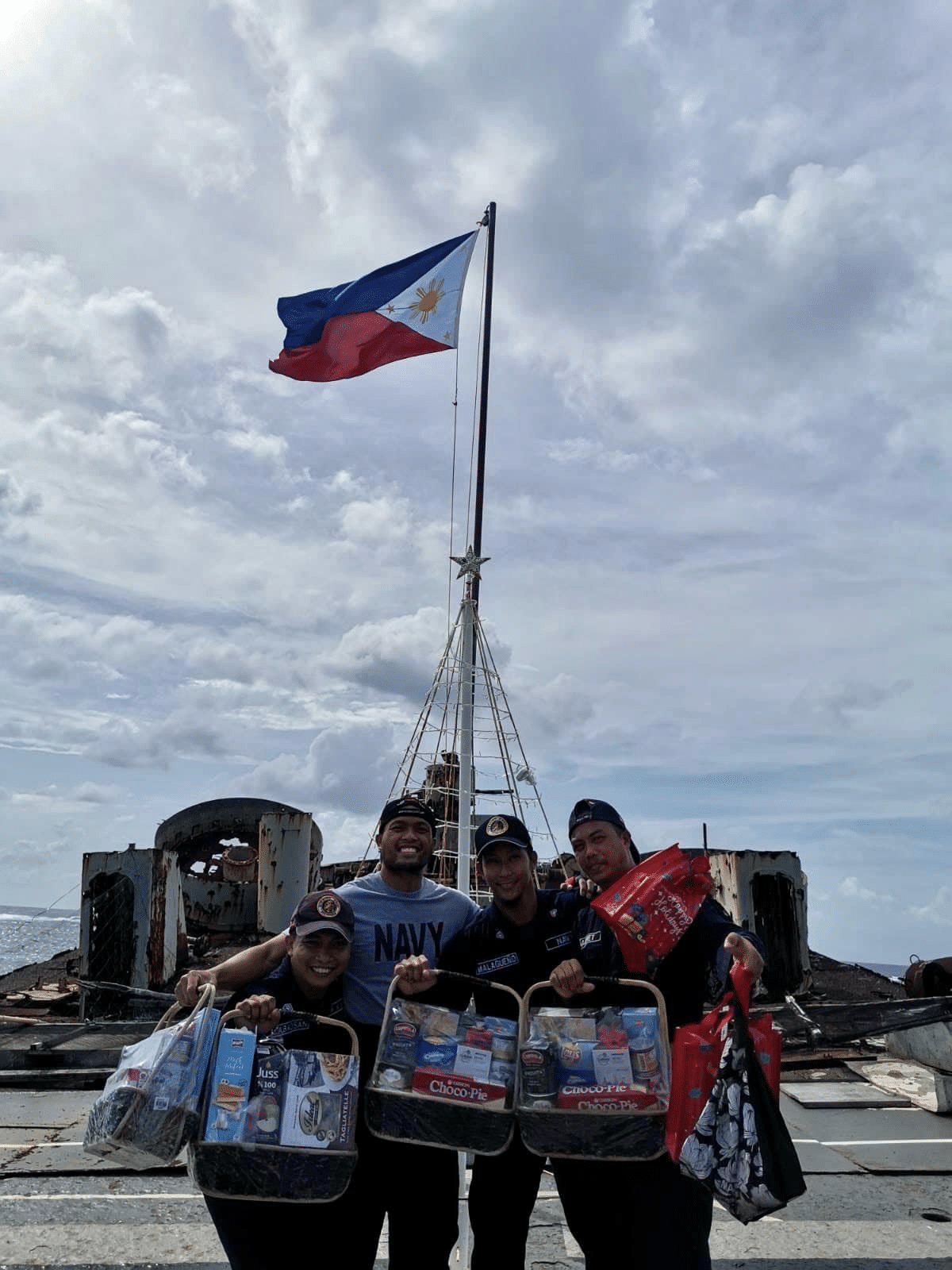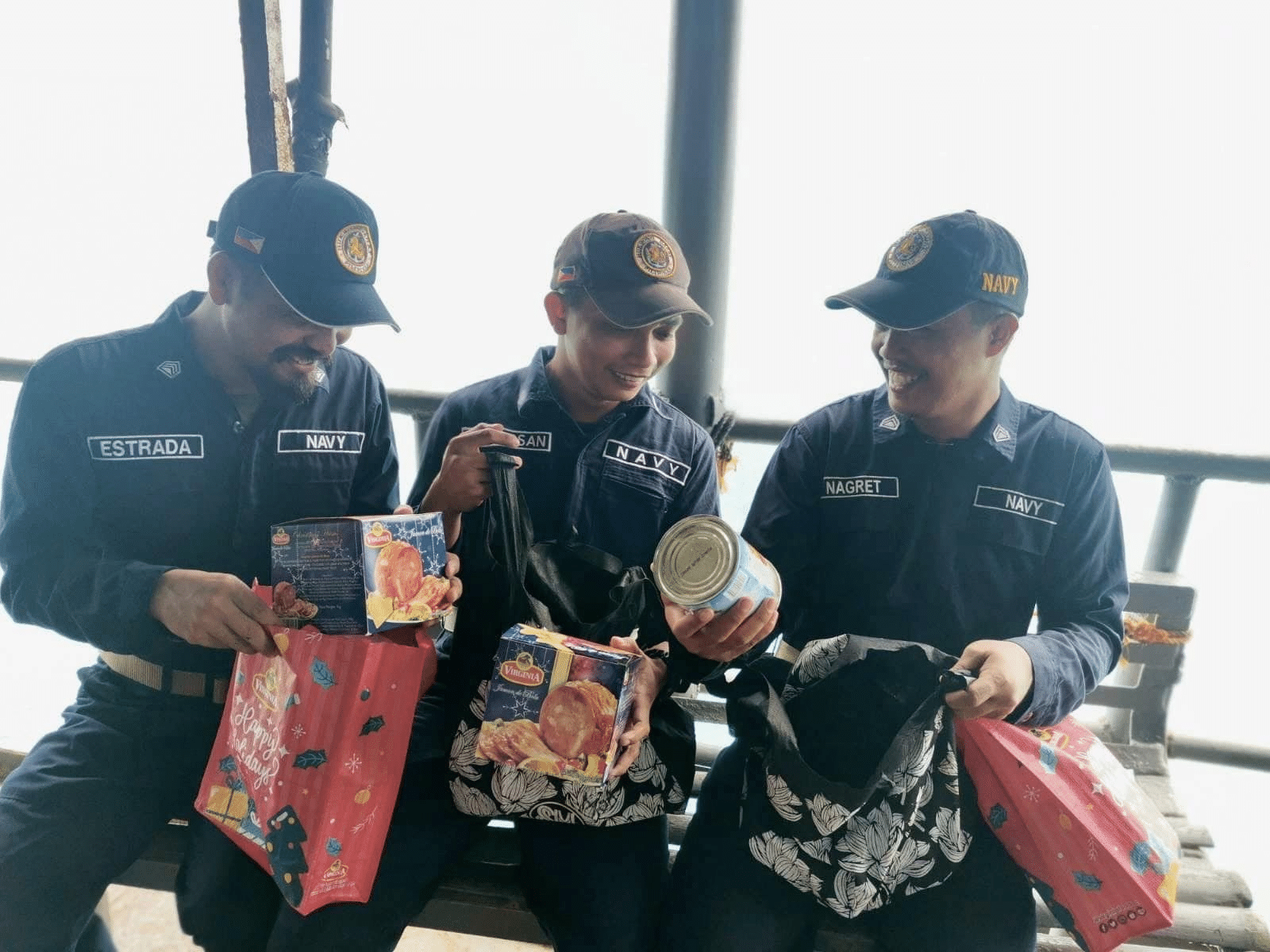 Fotos courtesy AFP Western Command Facebook Page and Joint Task Force West