"WINTER na dito mam!" farmer PJ Haight joked, as he showed photos of frosted vegetables and flowers from his field in Atok, Benguet.
Haight said he woke feeling much colder today, January 26, compared to the past few weeks.
When he pulled out his mobile phone, the temperature reading says 7°C.
But when he took out two thermometers and placed it on the farm ground, the reading plunged further to zero degrees Celsius.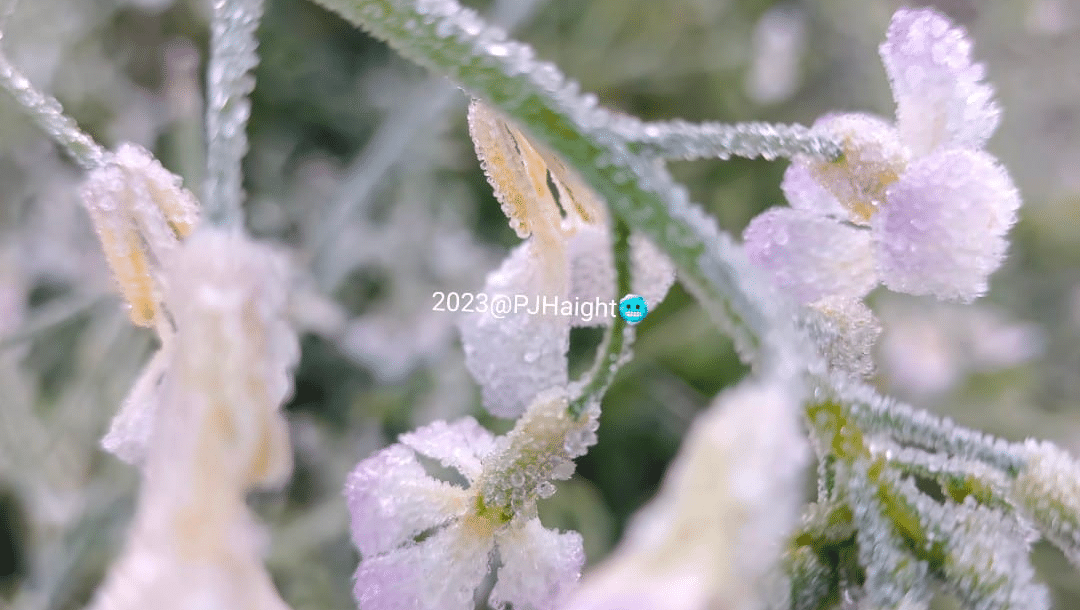 State weather forecasting agency Pagasa has no station in the mountainous town of Atok, Benguet. Thus, it could not independently verify the accuracy of thermometer readings.
However, frost has become a regular phenomenon for the less than 20,000 residents here during this time of the year. They even adopted a Kankanuey word for it, andap. Other languages in the Philippines do not have an equivalent word for frost having not experienced it.
Although in his 5 am forecast, Pagasa weather forecaster Benison Estareja said they are expecting that the country would experience colder temperature today due to the Northeast Monsoon.
Baguio City, located 49 kilometers away from Atok, is expected to reach a low of 13°C.
Effect to crops
Frosted flowers and leaves may look amazingly beautiful for many, especially for lowlanders who are not used to it.
But for farmers like Haight, seeing frost means lower income for them.
This morning, he noticed that his cabbage produce have wilted due to extreme cold.
Normally, he said, when they start feeling lower than usual temperature, they would just spray on their crops and the frost would melt.
"Pero ngayon, makapal talaga. Di kaya ng tubig. Pa-harvest na sana kami," Haight said.
This batch of cabbage produce, if lucky to survive today's onset of frost, could no longer be sold as "first class."
"Siguro mabebenta na lang namin ito ng second class," he said
Cabbage prices vary depending on daily market valuation at La Trinidad trading post. Sometimes, he said, a second-class cabbage only fetches at P20 per kilo, whereas a first-class cabbage can be sold at P30 per kilo.
If one harvest yields three tons of cabbage, that would mean a P30,000 loss on their part.
Other crops like carrots and radish are tolerant at zero degrees temperature, he said.
But if the temperature dips further, they may suffer additional setbacks.
He said andap usually extends until end of February.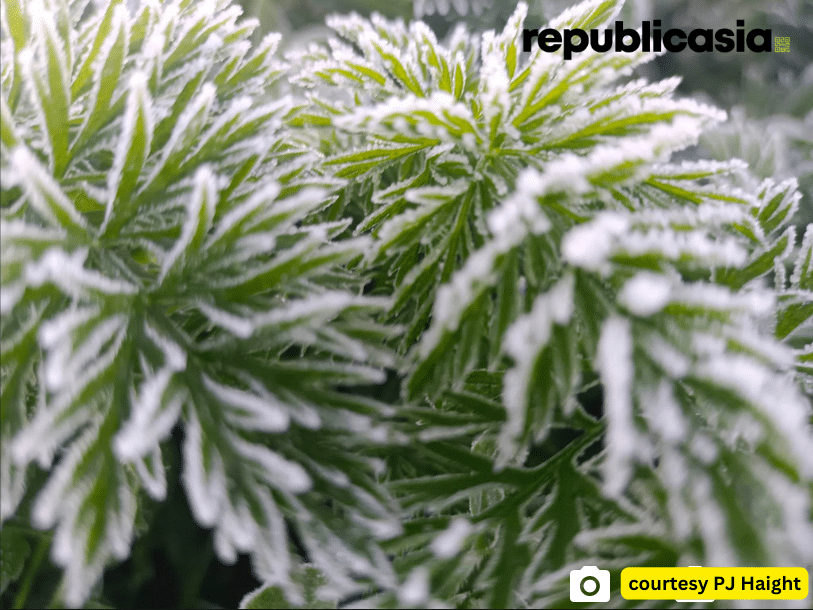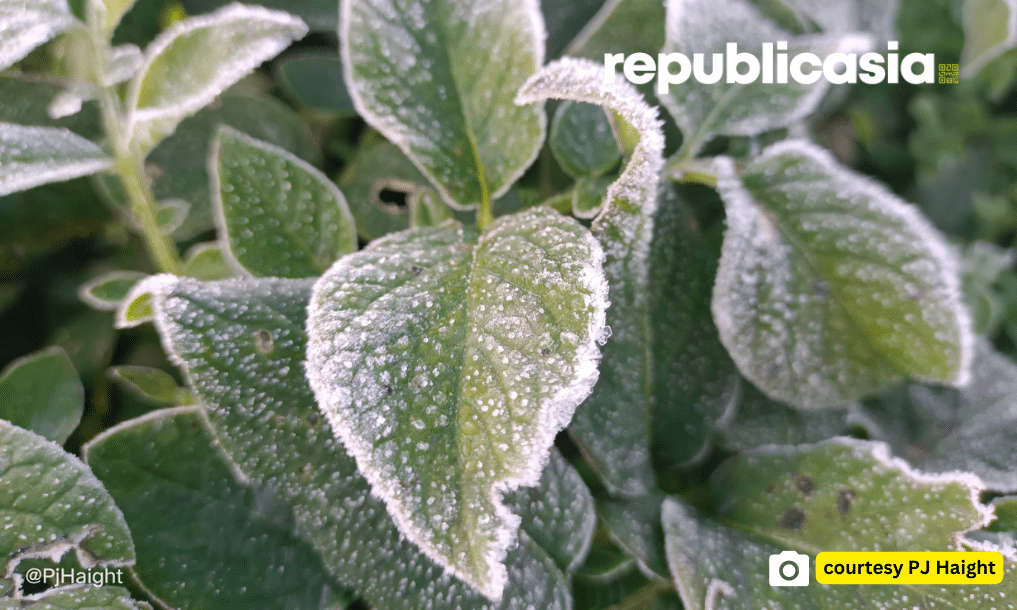 Cold mornings in Luzon
Pagasa reported that as of 8am, January 26, nine cities and towns in Luzon registered below 20°C .
Baguio City registered 12.7°C around 4:50 am. Basco was also cold at 13.9°C at 6 am.
The only place outside Luzon which had below 20°C temp was Malaybalay, Bukidnon in Mindanao.
| | | |
| --- | --- | --- |
| Name | Temperature (°C) | Time of Occurence |
| Baguio City, Benguet | 12.7°C | 04:50 AM |
| Basco, Batanes | 13.9°C | 06:00 AM |
| Laoag City, Ilocos Norte | 16.8°C | 06:00 AM |
| Tuguegarao City, Cagayan | 17.8°C | 06:00 AM |
| Malaybalay, Bukidnon | 18.0°C | 06:00 AM |
| Tanay, Rizal | 18.4°C | |
| Calayan, Cagayan | 19.1°C | 01:20 AM |
| Casiguran, Aurora | 19.3°C | 05:30 AM |
| Sinait, Ilocos Sur | 19.3°C | 06:50 AM |
| Aparri, Cagayan | 19.6°C | |