LEADERS of the Association of Southeast Asian Nations converge in Phnom Penh today for a three-day summit aimed to secure the regional bloc's survival amid geopolitical problems and the resulting economic fallout.
PBBM in Cambodia
President Ferdinand Marcos Jr arrived in the Cambodian capital Wednesday evening.
He is expected to meet the host, Cambodian Prime Minister Hun Sen, South Korean President Yoon Suk Yeol, Canadian Prime Minister Justin Trudeau and French President Emmanuel Macron at the sidelines.
During the Asean meetings, President Marcos will stress regional cooperation on maritime security, climate change, food security, health cooperation, and economic recovery.
He will directly raise the South China Sea issue and the Russia-Ukraine conflict in his inaugural participation in the ASEAN Leaders Summit.
Hot topic in Asean summit: Russia-Ukraine war
Russia's war on Ukraine is expected to be one of the major topics of discussion as Asean heads of state meet among themselves in a formal Plenary session and in a more intimate straight forward Retreat session on Friday.
The world continues to grapple with the economies weakened by the pandemic and worsening food and energy supply problems caused by Russia's aggression on Ukraine.
US President Joe Biden is expected to join the East Asia Summit that will meet after the Asean Summit on Saturday.
Russian news agency Tass has reported that Russian President Vladimir Putin is not intending to join the East Asia Summit.
Ukraine, meanwhile, will sign Asean's Treaty of Amity and Cooperation.
The TAC is a legally-binding peace treaty signed among ASEAN members and dialogue partners that govern inter-state relations in the region.
Ukranian Foreign Minister Dmytro Kuleba is signing for his government.
Asean leaders to meet Cambodian King, other dialogue partner leaders
On top of these dialogues, Asean heads of state are also having an audience with the King of Cambodia Norodom Sihamoni and the meeting with the ASEAN parliamentarians, business, and youth groups.
Asean leaders are also meeting collectively and individually with dialogue partners that include the United States, Japan, China, South Korea, Australia among others.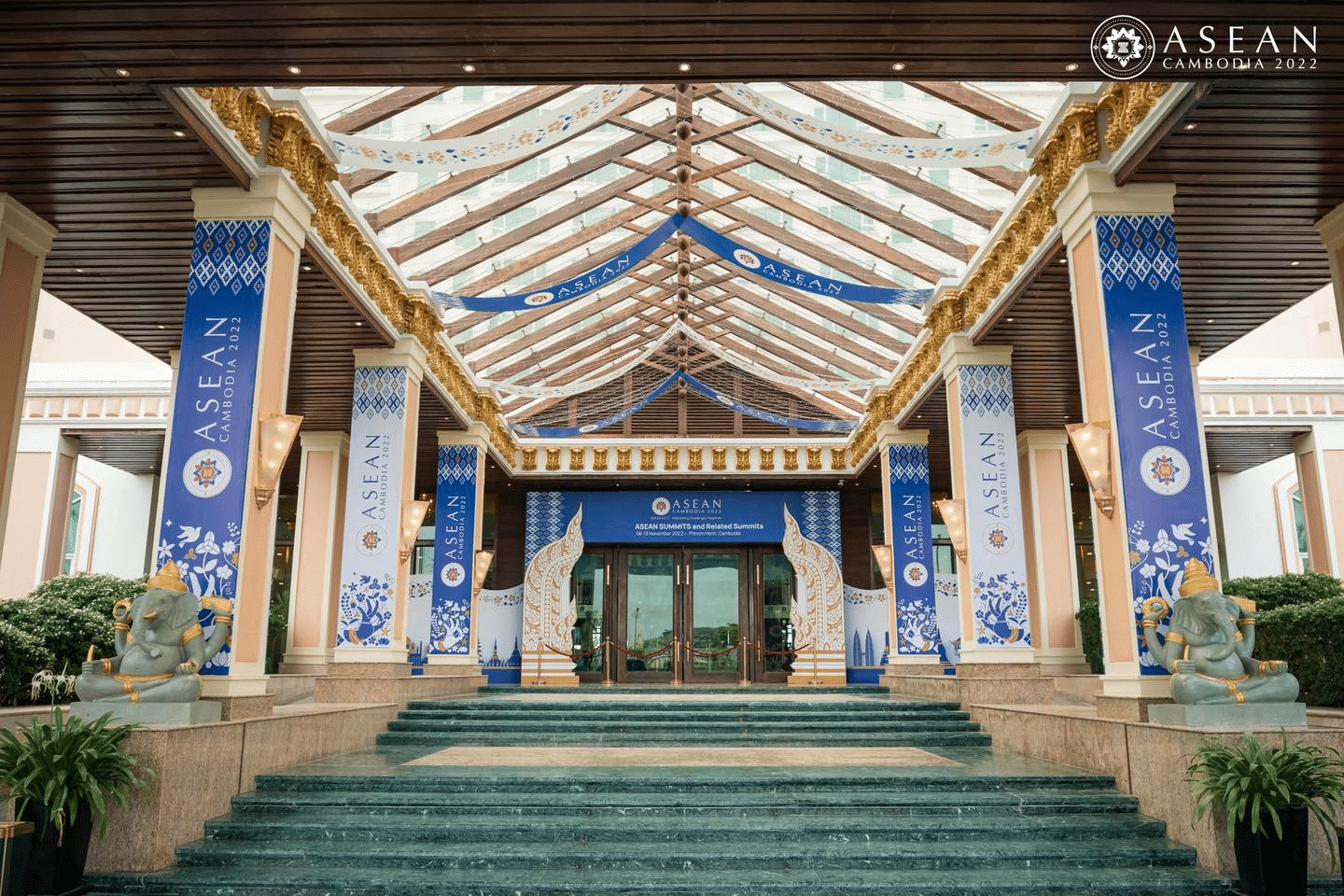 Spain was also supposed to accede to the TAC but as of now have yet to complete internal processes for it.
Cambodia Secretary of State Kung Phoak said in an early Thursday morning press briefing that Spain's accession could happen next year.
Kung Phoak also serves as spokesman for the ASEAN summit meetings.
Other hot topic: Myanmar
Another hot topic in Asean is member Myanmar where violence has been common following last year's coup that threw then Myanmar State Counselor and Nobel Peace Laureate Aung San Suu Kyi to jail.
Foreign Ministers met ahead last month to see how to push forward a set of initiatives the grouping hopes to end the violence.
They are expected to formally present these new proposals to ASEAN Leaders for adoption.