Thirty-one Filipino-Americans, led by US Rep. Robert Scott of Virginia, were elected in the recently held midterm elections in the United States.
Interestingly, nine of these Fil-Am politicians are GenZ's and millennials, according to the list compiled by the National Federation of Filipino American Associations (NaFFAA).
"These changemakers will not just be representing their constituents, but they will also represent the Filipino American community as our voice in advocating for better representation and more positive changes," Brendan Flores, president and national chairman of NaFFAa in his Facebook post.
Highest-ranking Fil-Am elected
US Rep. Robert "Bobby" Scott of the 3rd district of Virginia remains the highest ranking elected official of Filipino descent. He has been in office since 1993. His maternal grandfather is of Filipino ancestry, giving him the distinction of being the first American with Filipino ancestry to serve as a voting member of US Congress. In the last Congress, he was the chairman of the US House Committee on Education and Labor.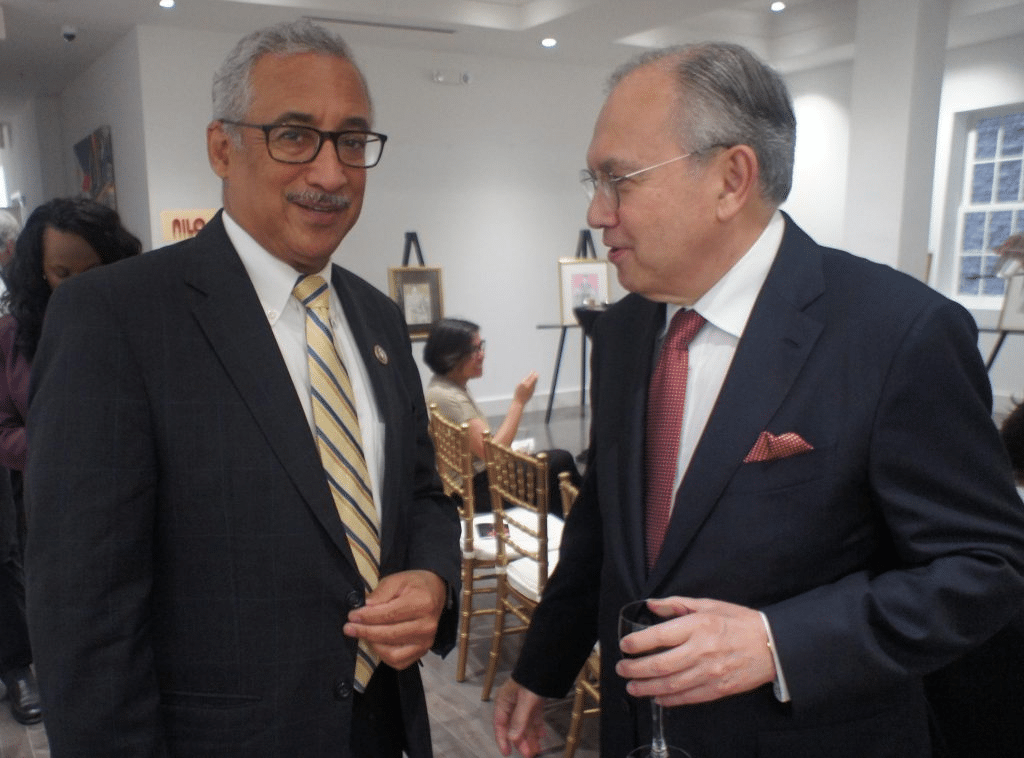 Meet the GenZs and millennials
Cameron Sasai
At age 23, Sasai is the youngest among this batch of Fil-Am trailblazers from the NaFFAA list thus far. He was the first Filipino-American to hold a seat on the Pinole City Council in California.
"I'm the son of a proud immigrant mother from the Philippines and a Japanese-American father from a family of farmworkers who was incarcerated in war-time internment camps. My work and service to our community are rooted in my family's struggle and sacrifice," Sasai said in his Instagram post (of course, he is in IG!).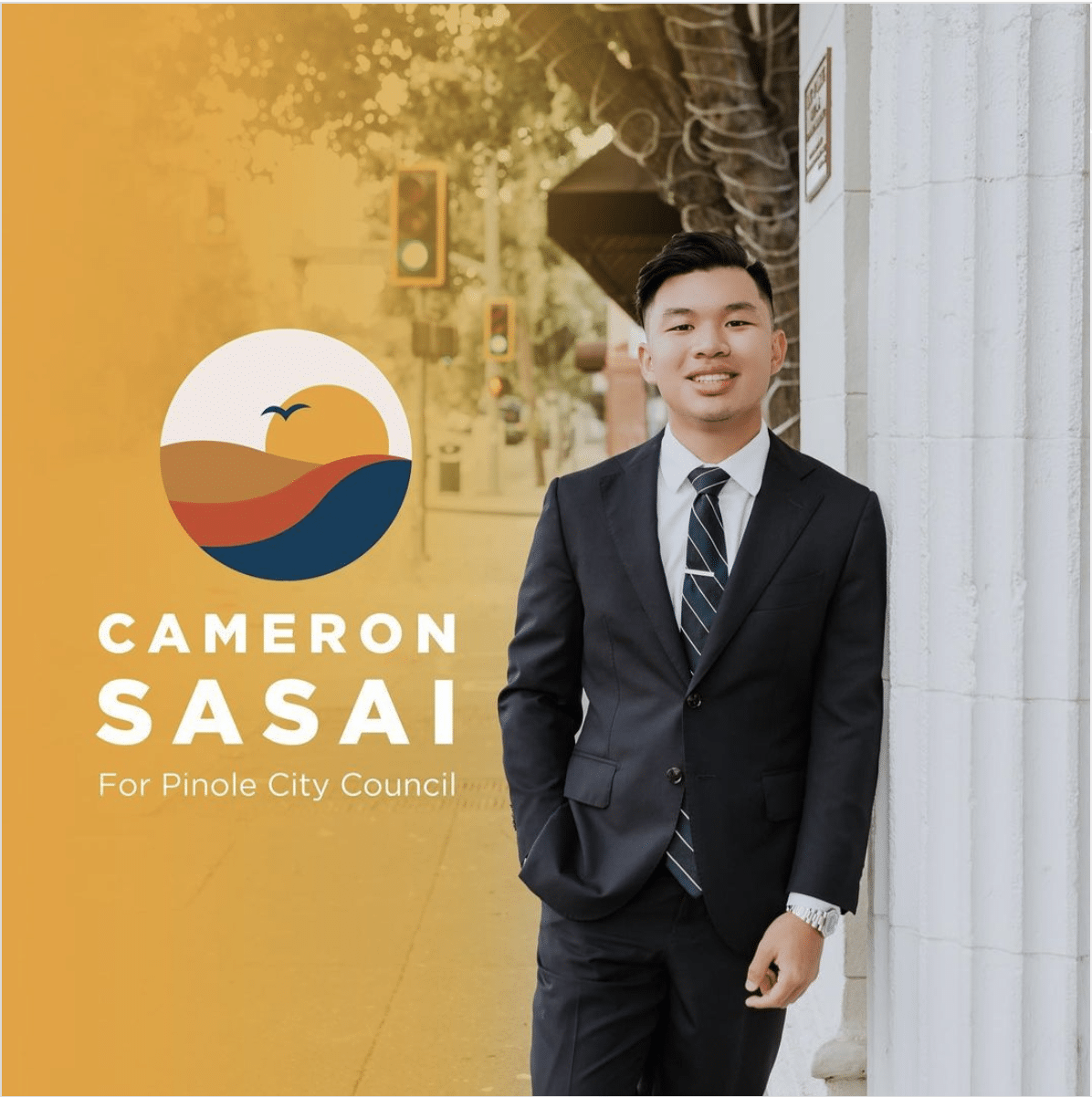 The 26-year old activist looks more Black but is definitely a Filipino as well. The community leader, who was arrested 14 times for joining non-violent protests, was elected state representative of District 52 in Tennessee, becoming the youngest lawmaker in the Tennessee State Capitol.
"He is the grandson of Black, working-class grandparents from the South Side of Chicago and Filipino immigrants who migrated to California," his bio says in his campaign website.
In an interview with Positively Filipino, Jones said his Lola Tessie raised him in Oakley and told him stories about People Power in the Philippines. This inspired him to become a civil rights activist.
Well, they say in every corner of the world, there is a Filipino. In Anchorage, Genevieve Mina was elected member of Alaska House of Representatives, the lower house of the Alaska Legislature that creates and amends state laws. She will represent District 19.
"I'm a lifelong Alaskan, political aide, community advocate, and proud daughter of Filipino immigrants," the 26-year old GenZ said in her bio link.
"Ilongga & Ilocana raised on Dena'ina lands," her Twitter profile proudly states.
Jaria Jaug
Jaria Jaug, was elected as member of the Berryesa Union School Board. Before this election, she served as a District Representative for the CA State Assembly.
"My name is Jaria and I am a proud product of our Berryessa Schools, lifelong Berryessa resident, and daughter of Filipino immigrants," she stated in her personal website.
Almost didn't make it in the millennial list, but hey, he's still young at 39. Charles Palmares is the planning commissioner of Vallejo City, California. Yesterday, he declared victory in his bid to be a council member of Vallejo City, representing District 4.
Palmares' victory was quite a cliffhanger. It was only yesterday when the votes came pretty clear that he won the elections after getting a 64-vote lead from a fellow Filipino contender, Ruscal Cayangyang.
"Born in Travis Air Force Base to Filipino immigrants, Charles was raised by his working class single father in Vallejo (often moving from apartment to apartment)," Palmares' website says.
"Iboto si Charles para Konsehal!" his poster says.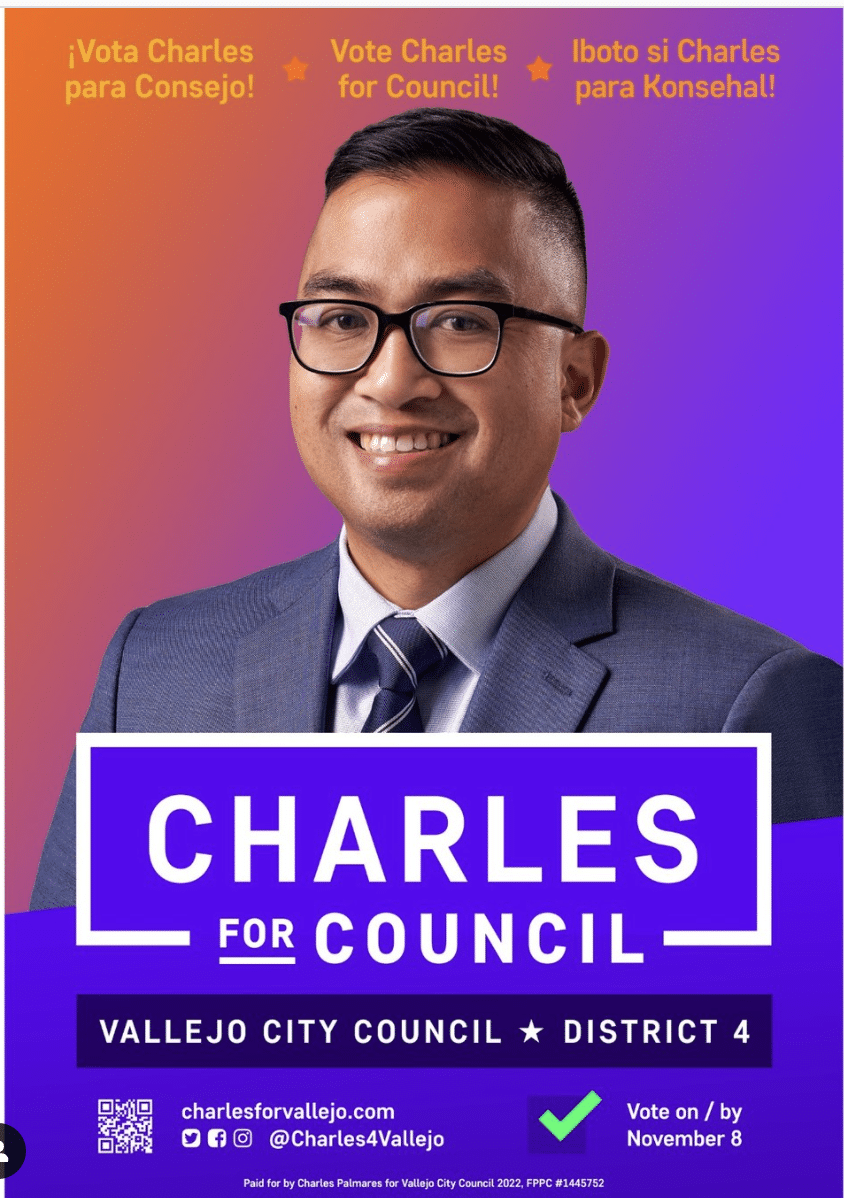 Melissa Ramoso, erstwhile mayor pro tem of Artesia city in California, returns to city council. Around 18 percent of Artesia's population is of Filipino descent.
Is she a FIlipino? Take a look the menu during her victory party: pancit, adobo, afritada, beef steak Tagalog, sisig, lumpia, puto!! Hindi nga???
Still a millennial at age 39, Raga became the first Fil-Am to be elected to New York State Assembly. Our New York correspondent made a special article on his victory here.
Other notable winner: Attorney General Rob Bonta
It seems that the overwhelming support of Filipino-Americans in California keeps Atty. Rob Bonta in his position as attorney state general of California State. In the US, the attorney state general is an elective official. Bonta is the first Filipino to ever hold that influential position. US Vice President Kamala Harris used to be the attorney general of California in 2011-2017.
Although not a millennial, surprise! He has a Tiktok account, too!
Other Fil-Am winners are listed here, who are equally magnanimous and fabulous.
From republicasia, congratulations and mabuhay!